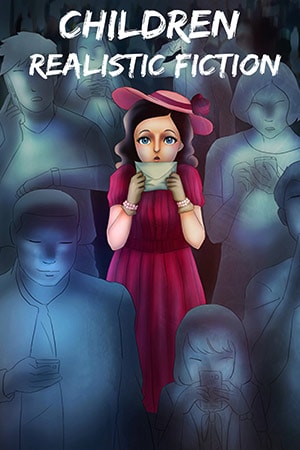 Restart by Gordon Korman is the story of Chase. Chase is the school bully and one of the worst bullies I've seen in a book. The book starts with him falling off the roof of his house and suffering from amnesia. He has a memory of one girl, and you spend the whole book trying to figure it out.
Chase's four-year-old stepsisters are terrified of him and so sad, and he ends up joining the video club, and the football players are not happy at all. His dad was a huge state-champion football player at a school, and now he is a state-champion at his football school. This book was told from multiple perspectives. Some also tell of the people that he was bullied.
Reading books like Restart can be highly entertaining. They have engaging plots, interesting characters, and twists and turns that keep you hooked from beginning to end.
7 Books Like Restart (Children Realistic Fiction)
Restart is about the second life of a boy who wants to start a new life. Chase doesn't remember falling off the roof. He doesn't remember hitting his head. So he wakes up in a hospital bed, and he has to be reminded of who he is, and that all starts with his name and people trying to let him know who he is.
Then he goes back to middle school and quickly realizes that some people like him and some don't. One person hates him so much that she throws yogurt on his head. So, can he use this opportunity to become a new person? He's not happy with the chase that he was. Can he be a different Chase?
I will discuss seven children's fiction books similar to Restart. They explore themes of identity and self-discovery, which are relevant and relatable for many readers, especially teenagers who are going through a self-discovery period. Let's go!
1. Front Desk
Front Desk is a middle-grade book that follows ten-year-old Mia Tang. Mia and her family are immigrants from China. They moved to America to pursue a better life, but things haven't necessarily worked out that way for them. They are currently living and working in a motel for next to nothing. Mia's parents must also be careful because they hide immigrants in the motel. If the owner, Mr. Yao, finds out, things could go bad for them.
Then you have Mia's school life. She has to deal with the secrets of living and working in a motel and only two Asians in a predominantly white school. Mia also wants to be a writer, but her mother disapproves because English will always be a second language. Mia's mother wants her to focus on maths. The plot of this novel is very much a slice of life. There isn't a clear plot of the progression of Mia's life. Also, there are so many book segments, so it was switched from motel to school life.
Mia also has a best friend called Lupe, a Mexican immigrant. You also get a slice of Mexican culture within this book from Mia's conversations with Lupe. Like Restart, this book also deals with some serious themes. You have racism and prejudice. But also see the topic of racism towards Asians from other Asians.
Author: Kelly Yang
Average Rating: 4.8/5
Category: Children's Fiction on Social Situations
Available: Audiobook | Paperback | Hardcover | Kindle
2. Insignificant Events in the Life of a Cactus
The book is about Aven Green. She was born with no arms and goes to a school where everyone knows her. They've known her since kindergarten. She's gone up the ladder with the same kids. They all know how she does things differently because she has no arms. Then, her family decided to move to Arizona.
As you can imagine, starting over in middle school with no arms is tricky. It's tricky because no one knows you or knows what you like. Middle school is already hard enough, so she has to deal with the kids seeing her for the first time and how she does things. It's hard, and she becomes very self-conscious. That life is not what she had had before. When she lived in the community, she had grown up and even befriends Connor.
Connor tends to bark sounds throughout the day, especially when nervous and anxious. This book does a phenomenal job of helping kids see the world a little differently and see the world from other people's perspectives. It's so fun and vital, and the story is also excellent, similar to Restart.
Author: Dusti Bowling
Average Rating: 4.8/5
Category: Children's Adoption Books
Available: Audiobook | Paperback | Hardcover | Kindle | Audio CD
3. Save Me a Seat
The main characters of this book are Joe and Ravi. Joe is from New Jersey, and Ravi is from Bangalore, India. They're both stuck in Elementary school. Since he was in kindergarten this year, Joe's been going to Albert Einstein Elementary, though his best friend has moved away, leaving Joe alone. Ravi is new this year. His family moved to the United States, and Ravi finds it hard to figure out life here.
His teacher tells him his accent impacts his English, so Ravi is sent to the resource room for help. That's where he meets Joe. Ravi and Joe feel like they have nothing in common. Ravi thinks Joe is strange, and something isn't quite right between his brain and ears.
Ravi is determined to enter the cool crowd, but Joe knows better. The most popular kid in their grade level, Dylan Salman, is also the biggest bully. He has already set his sights on proving Can Joe can stop Dylan's mean plans and survive the week. Or will this year's school year stink as bad as the cafeteria on a chilly day? If you want the same vibe and story as Restart, read it.
Author: Sarah Weeks
Average Rating: 4.7/5
Category: Children's Asian & Asian American
Available: Audiobook | Paperback | Hardcover | Kindle | Audio CD
4. Refugee
This is the culmination of three different stories of three refugees. So, first of all, we have Josef in the 1930s. He is a Jewish boy trying to escape Nazi Germany with his family and fleeing on the St. Louis ship towards Cuba. Cuba has said that they will take in these refugees. But once they get to Cuba, Cuba is no longer sure they're willing to take in Jews.
Josef is a made-up character, but the details in the book are all real. A ship was turned away from Cuba during World War Two and sent back to Europe. We also have Isabel. She is a girl in Cuba in the 1990s, and she is fleeing Fidel Castro. They have horrible conditions there. Her mother is pregnant, and her father is about to be arrested, so they have decided to flee. When Fidel Castro says they are allowed to leave, they are in a rickety boat they built and running towards the United States for asylum.
Then, our third character is Mahmoud, a Syrian boy in Twenty Fifteen in Aleppo, and a bomb demolishes his home. His brother is catatonic at this point. He's there but not like there, if that makes sense. He's all he's known the horrible conditions of Aleppo, this war-torn town, and nothing shocks him at this point. They are journeying across the Mediterranean by boat. There's the boat on the book cover because all three tie in with the boat. They're going across the Mediterranean and then up into Germany.
So we have one boy going from Germany to Cuba, one from Cuba to America, and one from Aleppo up to Germany and individually. It was harrowing to see how their stories connect and how this same situation continues. Also, it makes this such an important book. They have such similarities yet differences that it was interesting to see how they matched up.
Author: Alan Gratz
Average Rating: 4.7/5
Category: Children's Action & Adventure
Available: Audiobook | Paperback | Hardcover | Kindle | Audio CD
5. The Miscalculations of Lightning Girl
The Miscalculations of Lightning Girl Lucy is a middle school-age student, and a few years ago, she was struck by lightning. This lightning strike left her with genius math ability like she is a math savant she can do. But the problem is she is now obsessed with germs and very antisocial. She wants to hang out in her apartment with her grandmother, get on math websites, and answer people's hard math questions. She wants to attend college online because she wants to hang out at home and not go anywhere.
Instead of going to college, her grandmother informs her that she's going to middle school. Lucy is worried her OCD is going to cause problems. She doesn't want to go to middle school. But Grandma thinks that she needs to before she goes to college. She needs to develop social skills and get used to being around people. Some things she does with her OCD make her stand out and stand out, and she feels uncomfortable in school.
Like Restart, the book and the main story are centered around a class project. Lucy and two other students must do something extraordinary in this class project. Moreover, they can pick what they want to do and their project. Lucy doesn't want to be partners with anyone, and it starts rough. She is partnered with a girl who is probably her closest friend and the boy who cheated on her paper earlier in the year. Some drama pulls them apart, watching them try to come back together and watching this friendship grow.
Author: Stacy McAnulty
Average Rating: 4.8/5
Category: Children's Friendship & New Experiences
Available: Audiobook | Paperback | Hardcover | Kindle
6. Wonder by R.J. Palacio
Wonder tells the touching story of August "Auggie" Pullman, a boy with facial differences who will start attending a mainstream school for the first time. The story is told from multiple perspectives, allowing us to dive deep into the emotions and struggles of various characters.
Through Auggie's journey, the book focuses on acceptance, friendship, and the power of kindness. Palacio's storytelling is heartbreaking and uplifting, reminding readers of the impact of empathy and the importance of choosing kindness.
7. Loser by Jerry Spinelli
This novel revolves around Donald Zinkoff, a boy who doesn't quite fit in. Zinkoff's quirks, laughter, and innocent worldview make him different. As he ages, he realizes that not everyone appreciates his unique nature. Spinelli crafts an endearing tale highlighting the value of individuality and the internal journey of a resilient and hopeful child in the face of adversity. This story champions the underdog and underscores the message that being true to oneself is more valuable than fitting in.
---
Each book offers character-driven narratives that explore challenges, personal growth, and the human spirit. They encourage you to reflect on your perceptions, judgments, and understanding of others.
More Children's Fiction Books:
Children Realistic Fiction Books Like The Penderwicks
Children's Dystopian Books Like Last Kids On Earth