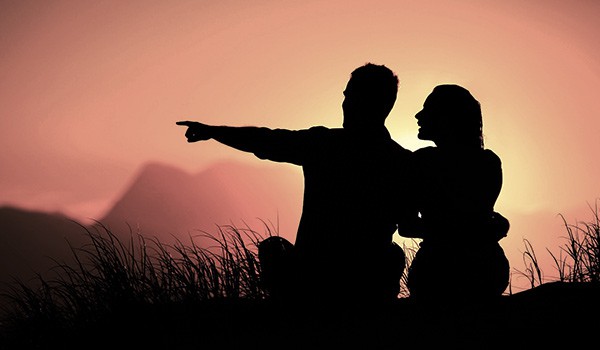 Friend to lover romance is one of the popular tropes in the Romance genre. Readers like to read this type of story because of the diversity of relationships and twists. Writing about this trope is not very easy because you have to create a unique plot and scenario for the quality of the story. Most writers/authors remix the story that hearts the readers because we always read something new and spicy. So if you want to write friends to lover romance novels, follow me.
How To Write Friend To Lover Romance? (Friendship Love Story Writing)
Writing friends to lovers can be strange because you're going from this very decided platonic relationship to a very decided romantic one. So how do you write this transition without it seeming unrealistic to your reader? As a writer, I have many stories about friends-to-lovers. So I can guide you step by step to make your first romance hit. I will give you my 7 best tips to write friends to lover romance. Let's write it!
1. Embrace the weirdness
The first thing you have to do is embrace the weirdness. That's part of the cuteness because it's funny to fall in love with your best friend, especially if you've known them since childhood.
So don't shy away from the awkwardness of this whole thing. Chances are, your characters are going to feel awkward, too. If you feel difficult writing friends to lovers, writing this transition into your story, don't worry, you're not alone. It is supposed to feel challenging but not unrealistic. Every story follows some structure. Regardless of what structure your story is, following every good, believable, and adorable friend to lovers romance story is going to follow this basic:
Structure.
Foundation.
Set up.
Aha moment.
Conflict.
Decision.
Resolution.
2. Set the character's behavior and relationship
Figure out one thing about your story, is your character's love going to be mutual or unrequited? That's very important to figure out because it will change how your story plays out, especially towards the end or resolution. Both plot devices are delicious in their own right. So give it some thought.
Before we can understand why any two people would fall in love, we must understand their relationship and behavior. It gives insight into love, hates to love, best friends to lovers, and any romance. So before you begin, you have to lay the foundation for yourself and your readers for why these two people are best friends and their relationship before romance enters the picture. It can be helpful to know how your characters first met, what their first impressions were of each other, and how the bonds of friendship grew between them.
Why have they friend-zoned each other intentionally or unintentionally?
For example, in the book Little Women, we see the entirety of Laurie and Jo's relationship from the moment they first meet at 15 years old. You can see why Laurie loves Jo as a sister and eventually as something more. Also, you can see why Jo loves Laurie as a brother and wants it to stay that way forever. To build the primary relationship.
3. Figure out the setup
What will set the stage for the two people to fall in love? It doesn't have to be something epic and huge. Moreover, it could simply be the passage of time and the result of growing up. There's nothing cuter than the old. I never even noticed how attractive you are because you've been my best friend forever.
Nobody suddenly notices how their friend could be girlfriend or boyfriend material. There's a moment of realization for sure, but there has to be something leading into that realization, or else the reader is sitting there thinking.
It is a key moment to making your friend-to-lover story feel realistic, figuring out what will shift the way one character feels about another character.
Keep in mind that they don't even have to identify what it was. But you, as the author, should know.
4. Sudden discovery moments
Your protagonist can accidentally create the setup for their aha moment. It is the part of the story where one of the characters or both of the characters realize there's a little something more between. A sudden discovery moment can happen at three different pivotal moments in your story. This moment doesn't have to happen there at that Aha moment. But it can also happen in Act one or Act two.
If you want it to happen in Act one, I recommend making it the inciting incident. If you want it to happen in Act Two, I recommend making it the game-changing midpoint or plot twist. Or, if you want it to happen in act three, I recommend making it the aha moment of the whole story. But where are you placed? Your full moment is totally up to you.
Your protagonist has to realize they're in love with their friend.
It is a great opportunity for a lot of cuteness, so enjoy it. If you've laid the foundation of their friendship and crafted a setup that makes sense for your characters, congratulations! Your aha moment will be beautiful and shine on its own because you've done the work beforehand to make it feel realistic.
5. Create conflict between characters
What kind of conflict is going to arise? It is fun because many things can happen depending on your character's desires and fears and where you want to take the story. They're going to be torn between two things the possibility and allure of a romantic relationship with this person and the safety and stability of staying just friends.
For example, in Little Women, Lori suffers quietly on the sidelines for a long time, torn between his love for Joe as a sister or more than a sister. It takes him a long time to come out and profess his love for Joe, which makes the unrequited part so much more heartbreaking. So ask yourself what conflict will surface for the character in light of realizing that they're in love with their best friend?
6. Focus on decision making
As much as your character doesn't want to make a decision and would rather crawl into a hole and die, they will have to decide. The conflict was their reaction to the aha moment. But what about their response? Let them consider all the options. They could tell their friend how they feel or stay in their comfort zone and keep quiet about it.
Both decisions have pros and cons, so let your character battle with what to do. Their fear will likely step into the situation. So take the opportunity to showcase your character's internal conflict.
What are the stakes?
Why do we care about resolution?
How is everything going to be resolved?
Are the friends going to get together, or is it going to be unrequited love up to you?
It will wrap up your story, or at least the love story.
7. Clear the resolution
Make sure that the resolution is clear to the readers and makes sense for the characters, given who they are. For example, in Little Women, Lori goes and drowns his sorrows in Europe and eventually falls for Joe's sister, Amy. Supposedly they're happy together. In Emma, everything wraps up in a happy ending. When Emma-Knightley finally professes their love for each other and admits that their aha moments were brought on by jealousy.
There are all my best tips on writing adorable and realistic friends to lovers romance. I hope this article has helped you and maybe sparked some ideas for your story. If it did, please comment below and tell me which you prefer? Heartbreaking unrequited love or warm fuzzy happily ever after?
---
Get more romance writing tips:
15 Tips To Write Enemies To Lovers
Get more ideas by reading these books:
20 Friends To Lovers Romance Books
15 Brothers Best Friend Romance Books
5 Books Like How To Win Friends And Influence People