Kindle is amazing because it looks like you're reading on paper. It's a far better experience reading on a Kindle because it looks like real paper and doesn't strain your eyes. You can read all apple books (iBooks) on Kindle by converting the ebook format.
Apple books are EPUB and PDF. But the Kindle does not support EPUB files, so you need to convert this file into a Kindle version (AZW/MOBI). Also, you can use google playbooks by following the same process because it also provides an EPUB format. So let's learn about it.
How to read apple books on kindle?
Go into the apple bookstore (iBooks). You can buy or download a free ebook from here. To download a free ebook, go to the sixth option, 'special offers and free.' If you scroll down a little bit more, you'll see top free. Tab the book cover and 'get' it or download it for reading later. Once you download them, they will be in your library. If we see a price, that means it would be something you need to purchase.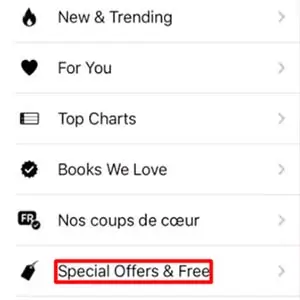 After downloading the book, you will get EPUB or Pdf format. Pdf is easy to read on any device because it is universal. You don't need extra settings. Send the pdf book to your Kindle and read it. But for the EPUB file format, you need to follow some steps because Kindle does not support this file format. So you need to convert this EPUB file into PDF, MOBI, or AZW extension format.
Convert EPUB into PDF, MOBI or AZW
All you need to do is open your browser and type in the application, which is Calibre. This is an e-book management software that can convert any format. So download it to your device and install it as usual. After finishing install, open the Calibre software and follow the steps to convert:
Click the 'Add books' option from the Calibre menu.
Add your ebook, which is EPUB format. Your book will appear on the Calibre front page.
Right-click on the book and select 'convert books' and 'convert individually.' You can see the converted page.
Check the 'output' format, which is in the right corner. Choose PDF or MOBI, or AZW as you like.
After selecting the format, click 'Ok' to start to convert.
Your convert process takes some time, and it will appear 'on the right' side of the front page (Path: click to open).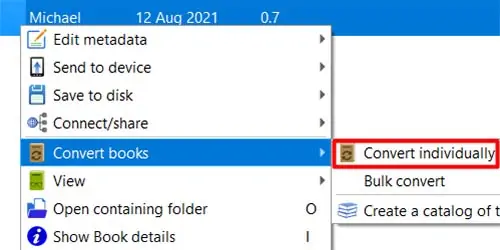 Sometimes you will face converting error issues for the DRM protection. You can solve this problem by following these steps:
Go to your browser and search 'DeDRM plugin.' You will see the GitHub link. Go to this link and download the DeDRM tools zip file.
Remove your book from Calibre and close the software. Again open the Calibre.
Select the 'Preference' option from the Calibre top menu (right corner).
Scroll down and select 'plugins' from the advance option.
Click 'Load from the file' at the right-bottom corner, then apply.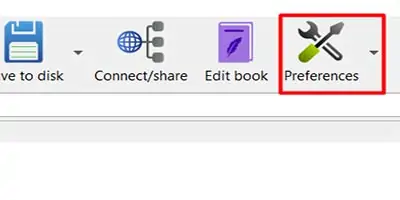 After adding the plugin, you need to add your book again and follow the previous steps. When you successfully finish the converting process, your converted book will appear Documents folder or search 'Calibre library' to find the path. Now you can transfer this ebook to your Kindle device. You can transfer it by connecting USB or Bluetooth. Enjoy your reading!
---
Read more:
How To Read Kindle Books On Nook Reader?
How To Read Kobo Books On Kindle?