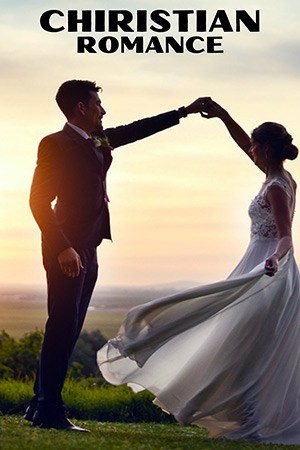 Christian romance is not sexual because ninety-five percent of the books in this genre are set between the 1750s-1920s. It's not uncommon that the author will point out obscure things to be alluring. That doesn't make any sense because modesty was so different now.
The authors want to make sure they never talk about the typical things you notice when attracted to someone of the opposite gender. That's not true! They don't talk about the features of a girl. They talk about guys, muscles, and things all the time. But you'll never inappropriately find them, so people don't get offended.
Top 10 Christian Romance Books
Women write Christian romance books for women, and we cannot hold men in our lives up to men's standards in these books. The women authors are writing the men processing things in the books as women would because the author is a woman, which makes sense.
But the problem is that we then think men in our lives need to live up to these guys' standards in these novels. The guys in these novels are not actual men. They're a woman's projection of what she wants a man to do, and that's very different than a real man. If you are a Christian fiction reader, you will like this 10 Christian romance books review. Let's go!
1. Redeeming Love
Redeeming Love is based on the Book of Hosea, and it's a book from the Bible. It's about the Prophet Josiah, whom God says should marry a prostitute. So he does it, but the woman repeatedly leaves him and keeps on cheating on him, but doesn't give up on her.
In the middle of the 19th century, this is a story of a young woman called Angel. She is a beautiful prostitute with a horrible past. Life changes forever after she meets a farmer named Michael Hosea. Michael is a man of God, and when he first lays eyes on an angel, he hears God telling him that Angel is a woman he wants Michael to marry despite her profession.
So Michael obeys God and asks Angel to American more than once. But she wants nothing to do with him thinking him another crazy guy who thinks he's in love with her because of her looks. Things happen, and Angel and Michael end up living together. While Michael is putting all of his efforts into making his relationship with Angel work, she is still very skeptical and runs away from him more than once.
But Michael keeps going after her, wanting to prove that his love is real and encouraging her to meet God and grow closer to him. So it was a cool love story between the characters, but it was an experience that made me feel that God was talking to me, reminding me of how much he loves me.
Author: Francine Rivers
Average Rating: (4.8 /5)
Category: Christian Historical Fiction (Best Seller)
Number Of Pages: 479
Available: Audiobook | Paperback | Hardcover | Kindle | Audio CD
---
2. A Voice in the Wind (Mark of the Lion)
This book follows three protagonists. They have different ideas, mindsets, goals, some even conflicting goals. The unique thing about this book is based on Bible time. So it's after Jesus Christ has died, risen again, gone off to glory, and the Christians are being persecuted in Jerusalem. They all pretty much scatter it around that time. The story starts in this book, The Roman Empire Lays Siege on Jerusalem, and that's where we meet our first protagonist, Hadassah. She is a Jewish girl who becomes a house slave in Rome.
Our second protagonist is Marcus, a Roman aristocrat, a real wealthy young man living in Rome and happens to be one of the people living in the house that Hadassah is a slave in. Then we have an Atretes, a young German tribe leader who gets captured and becomes a gladiator in Rome.
In this first part of the series, we focus more on Hadassah and her faith and how it affects people around her. Marcus's going through a change in his mindset and what he believes in. The book deals with a historical Christian romance between Hadassah and Marcus, making you emotional and heartbreak.
Author: Francine Rivers
Average Rating: (4.8 /5)
Category: Religious Historical Fiction
Number Of Pages: 544
Available: Paperback | Hardcover | Kindle | Audio CD
---
3. A Girl's Guide to the Outback
The premise is about a girl (Kimberly Foster) and a guy (Samuel Payton) who work at a company together that runs shelters for at-risk youth. Samuel is in charge of the program. Then Kimberly is in charge of the finances and behind-the-scenes stuff. She has a lot of business dreams that he thinks are too ridiculous and unrealistic to pursue. So she pulls them out of his comfort zone, and he doesn't like that.
Samuel uses the excuse to travel back home when his sister says, Hey, I need help on the farm. He is from Australia, so hence the outback. His family owns a farm in Australia, so he goes back there. He quits his job and goes back there. So, Kimberly is commissioned to go and get him back, or at least ask him to come to train a new person because they haven't been able to find a decent replacement for him.
Then she goes to his Australian farm, and it is so funny they have such good chemistry. The way this is written is like it felt real, and the dialogue was realistic. They were both Christians, and both had a faith journey that they went on. Also, they both had good arcs for their characters.
Author: Jessica Kate
Average Rating: (4.6 /5)
Category: Contemporary Christian Romance
Number Of Pages: 368
Available: Audiobook | Paperback | Kindle | Audio CD
---
4. The Shack
The Shack is a Christian novel that went on to be a USA Today bestseller and then went on to spend almost two years on the New York Times bestseller list for trade paperbacks. It is a story about Mackenzie Allen Phillips, or his name is Mac for short. So Mac's on a family vacation when his youngest daughter is abducted. He's completely devastated when the police find evidence that she had been brutally murdered in a shack in the remote Oregon wilderness.
The shack that she was murdered in is the shack, and Mac ends up receiving a letter in the mail inviting him to spend the weekend in that shack in the Oregon wilderness, and Papa signs it. So he's confused because he thinks it might be his daughter's killer. But he also thinks his wife refers to God as Papa. Is this letter from God? So he shows up and goes to the shack in the wilderness.
The story is about max interaction with the Triune God, the Christian God from the Bible. This God is manifested in three different individuals representing the father, the Son, and the Holy Spirit. Also, it's about his process of healing and forgiveness in this shack where his daughter was murdered.
Author: William P. Young
Average Rating: (4.7 /5)
Category: Western Religious Fiction
Number Of Pages: 256
Available: Audiobook | Paperback | Hardcover | Kindle | Mass Market Paperback
---
5. Chance of Loving You (Deep Haven)
It's about the girl (Julie) and the guy (Blake) who meet in a diner. Blake leaves her half of his lottery ticket numbers. Then they win the lottery so that both of them split the winnings. It is because they each had half of the ticket, and it's them trying to figure out how to manage all this money. Also, they liked each other, which was so cute.
I was very entertained, and the dialogue was funny. The author described all the plot and characters with many inspirations. So I would recommend this book if you want to see Christian cultural romance.
Author: Terri Blackstock
Average Rating: (4.3 /5)
Category: Clean & Wholesome Romance
Number Of Pages: 384
Available: Paperback | Hardcover | Kindle
---
6. Barefoot Summer (Chapel Springs)
We follow a girl (Madison) who has a twin brother. He ended up drowning to honor his memory. So Madison wants to learn how to sail and then win a sailing race because that was his thing. He loves to sail, but the only guy (Beckett) she can find to help her learn how to sail is this family friend who he loves her.
Beckett would never say anything because something awkward happened when they were younger, and he feels like he can't ever say anything now. So Madison has no idea, and she also has a lot of trauma that she hasn't worked through about her brother dying. He helps her learn how to sail, and their relationship is so cute. I enjoyed seeing their journey of coming back to God and believing him again. So this is a clean romance with many inspirational quotes.
Author: Denise Hunter
Average Rating: (4.6 /5)
Category: Christian Fiction & Inspiration
Number Of Pages: 336
Available: Audiobook | Paperback | Library Binding | Kindle | Mass Market Paperback
---
7. Take a Chance on Me (A Misty River Romance)
This is a prequel novella to Becky Wade's new series, A Misty River Romance. It's about two characters (Penelope and Eli). But then Eli went off to the war, and he didn't tell her that he was getting stationed again. So Penelope felt betrayed, and she's mad at him. But he's back, and they both end up having to help her sister-in-law take care of her new baby because her sister-in-law has blood clot issues.
So the two of them have to take care of the new baby, and it's so funny. Penelope was forced into proximity with Air Force fighter pilot Eli. It's also a brother's best friend romance. If you want a bit more heart-pumping adventure in your cute Christian romance, then this would be a good one to pick up.
Author: Becky Wade
Average Rating: (4.4 /5)
Category: Inspirational Spiritual Fiction, Religious Romance
Number Of Pages: 142
Available: Paperback | Kindle
---
8. A Worthy Pursuit
This is set in the late 1800s. So if you like historically set books, then you'll like this one. The story follows Charlotte Atherton (teacher) rescuing the three kids from a school that's closing, and they don't have anywhere to go. One of their grandfathers wants his granddaughter back. But secrets are swirling around the teacher is not in the wrong here, so she's trying to keep them safe.
But a bounty hunter comes to collect the child. Then Charlotte realizes that she's not the villain here, but the grandfather is. Stone Hammond is the best tracker who is hired for this rescue mission. So he ends up helping Charlotte, and it's their romance. The romance was good, and the Christian faith here was good, too.
Author: Karen Witemeyer
Average Rating: (4.7 /5)
Category: Historical Christian Fiction Romance
Number Of Pages: 344
Available: Audiobook | Paperback | Hardcover | Kindle | Audio CD
---
9. The Hideaway
It is about our main character, Sara, living in New Orleans. She runs a little shop called bits and pieces and is also an interior designer. One day she finds out that her grandmother passed away and owns this little place. A little bed and breakfast called the Hideaway. So she goes there to wrap up the whole estate, go through the Will reading, and put things to rest.
Sara never seemed like she wanted to go back to this place in Sweet Bay, Alabama, which so happens to be about three hours away from where she is in New Orleans. She seemed content with her life. Yet when she goes there, everything changes for her. She ends up falling back in love with Sweet Bay. So that's this turning point where she starts to discover more of herself and her grandmother.
But there's a little bit of heartbreak. She also lost her parents, but she also finds herself. She finds love, and there's even more to this Hideaway than meets the eye. So we get to see how Sara ended up at the Hideaway and how she ended up falling in love with a Christian guy.
Author: Lauren K. Denton
Average Rating: (4.5 /5)
Category: Comedic Dramas & Plays, Southern Fiction
Number Of Pages: 352
Available: Audiobook | Paperback | Hardcover | Kindle | Audio CD
---
10. Love Comes Softly
In this novel, we follow a character named Marty. She is a young widow, and she's lost her husband to an accident, and she's pregnant with their first child. On a funeral day, she meets Clark, and Clark is her husband-to-be. He has lost his wife, and he is a widower with only a daughter left with him. So he comes up to her and says, we could get married because you need a husband and my daughter. So Marty is shocked that this man would offer such a thing after losing her husband the day of the funeral. For this reason, she hates him.
Marty's pregnant and lives without a husband. So it's hard for her to travel. Then she goes ahead and reluctantly agrees to marry this man. One day, she goes to Clark's house, and she has to deal with Missie (Clark's daughter) in her morning tantrums. Life is hard for her at first. But as life goes on, she grows to love Missie.
Clark is a loving man, trying to provide for her and give her what she needs. So the book goes on, and she gives birth to her and her first husband, son. This is a slow-burn romance where you get to see two single Christian parents struggling with their lives.
Author: Janette Oke
Average Rating: (4.8 /5)
Category: Western & Frontier Romance
Number Of Pages: 240
Available: Audiobook | Paperback | Hardcover | Kindle
---
Read More Similar Religious Romance Books: 7 Amish Romance Novels