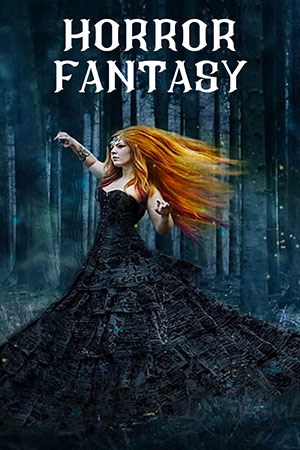 Wilder Girls is a young adult novel that falls under the science fiction, horror, and thriller genres. It's been 18 months since the Raxter School for Girls was quarantined. A disease hit the island school, killing most staff and leaving the girls to fend for themselves. The bodies of the girls who survived changed into something else. Some emerged with bruised bodies, second spines, or clawed hands.
So you have this place where the girls are constantly told that there's a cure being worked on. They must wait not to break the quarantine and go into the woods, as this disease feeds off the island. You have the main character, Hetty, and her friend goes missing. So she decides to do anything to bring her back, even if it means breaking the quarantine, leaving the zone, and entering the horrors of the woods. Books like Wilder Girls explore friendship, loyalty, and survival in adversity. They cover science fiction, horror, and thriller genres.
5 Books Like Wilder Girls (Fantasy & Horror)
Wilder Girls by Rory Power is a fantasy and horror with adventure and mystery. You will love the survival and the idea of these girls being cut off from the rest of the world. There's the crazy mutating virus that's been lost on this island, and things are happening to them.
The story is told from two different perspectives. Two girls within the school tell it, and it's said by one who gets taken away. So you can get some pieces about what's going on here. Now I am going to talk about five books similar to Wilder Girls. Let's go!
1. Cinderella Is Dead
Cinderella Is Dead is a standalone fantasy novel, which you don't have to worry about reading a trilogy of 12 books. The book is a Cinderella retelling, which is also a fairytale retelling. Like Wilder Girls, it deals with how history can be twisted to help those in power.
So for this world, it's been 20 years since Cinderella has died. It's been two hundred years since Cinderella found her Prince Charming. Everywhere you look, everything is about Cinderella and the magic of the ball, the magic of the fairy godmother. It's almost the religion of this land. It is a very patriarchal society.
Men are the heads of the household. They have the last word. Women are second-class citizens. So when girls turn 16, they must go to the annual ball to find a husband, and the kingdom's men attend to find wives. If the girls don't attend, it's terrible for their families and themselves. They get three shots of finding a husband. After that, they disappear, and it ends badly for their family. So it's in your best interests to put all your energy into the ball, into pampering yourself.
The main character of the book is Sophie. She is getting ready for the ball she does not want to attend. She would rather be with her best friend, Aaron, the love of her life. So she attends the ball, and trouble ensues, and she runs away, and then running away, she runs into one of the last descendants of the Cinderella sisters named Constance. The two of them team up to bring down Prince Charming.
So you deal with history, and they have to deal with how the Cinderella tale wasn't, how they were always told. You have girls who decide to create their fairy tale ending.
Author: Kalynn Bayron
Average Rating: 4.5/5
Category: Fairy Tale & Folklore Adaptations, LGBTQ+ Romance
Available: Audiobook | Paperback | Hardcover | Kindle
2. Crier's War
Crier's War takes place in a world like Detroit. If any of you have ever played that game, except it is also very much imperial and pretty dresses and fun stuff. So Crier is made, and in her time, the creations of humans. They were made to be perfect and immortal. All that fun stuff rose against the humans because they believed they were superior and should be in charge, and there was a big power flip. We have all made creatures on top and their human servants beneath them, and Crier is made.
Crier is the daughter of somebody very important in the whole plot of all of this. She's engaged to somebody essential regarding the entire plot of all of this. But then we also have Ayla, a human servant who wants to kill her career and start a rebellion. You will love seeing Crier and Ayla's relationship evolve as the story progresses. There's so much rich history of this world and many details as Wilder Girls.
Author: Nina Varela
Average Rating: 4.7/5
Category: Epic Fantasy, Science Fiction & Dystopian Romance
Available: Audiobook | Paperback | Hardcover | Kindle | Audio CD
3. Sawkill Girls
Sawkill Girls follows three girls, Marion and Zoey, and Val. They all live on Sawkill Rock, which has a mysterious past of missing girls. Marion is the new girl in town. Zoey is the outcast who has been there a while, and Val is the queen bee. Their stories intertwine when more girls go missing, and they figure out their roles. So this is a horror thriller-type story similar to Wilder Girls.
It has a paranormal-type element to it, so it almost has a magical realism sense to it, the world of Sawkill Rock and the area of Sorcha, which is in itself a magical place. Over time, this story has been brewing of these women and girls who have gone missing. The ridiculous richness and wealth make for its layer to a story. It isn't about the character's wealth because most characters in the story are not wealthy. But it adds that backdrop of borderline like Gatsby parties.
These three girls are complex and multidimensional, and how their lives weave together is so interesting. So the story is about female friendship and female bonds, not even with friendship and women in love with one another and their power over women. Also, two main characters are women who love other women, and one is asexual.
Author: Claire Legrand
Average Rating: 4.2/5
Category: Dark Fantasy, Friendship Fiction
Available: Audiobook | Paperback | Hardcover | Kindle | Audio CD
4. Girl, Serpent, Thorn
Girl Serpent Thorn is a young adult fantasy novel with a strong heroine, intricate world-building, and a touch of mythology. The story's plot follows Soraya, a girl a demon has cursed to be poisonous to anyone she touches. So because of this curse, she's led a very isolating life. Even though she is a princess, her twin brother will someday become king. She can't interact with her family, so she's very sad. The only thing she loves is her garden.
One day, she's standing in her garden, looking at her brother going down a procession. She notices a soldier, and they have this connection. Then later that day, she realizes that a demon has been caught and is put in a dungeon.
Soraya hopes that with the help of this soldier and the demon, she can break the curse on her. As the story unfolds, she realizes the benefits and power of this curse. One of the characters is a male soldier, a complex, exciting dynamic.
Like Wilder Girls, the world-building in this was phenomenal. It has a Persian influence, which was unique, and it felt very immersive. There are two main settings with the demons having this place in a mountain, and it feels very dark. Then you have the kingdom where Soraya lives and her garden. That sounds very lush and beautiful. There's an author's note where Soraya explains her influence, which is unique.
Author: Melissa Bashardoust
Average Rating: 4.4/5
Category: Monster Fiction & Dark Fantasy, Ethnic Fairy Tales & Folklore
Available: Audiobook | Paperback | Hardcover | Kindle | Audio CD
5. One Last Stop
One Last Stop is a standalone adult contemporary with queer-positive romance. It follows two women, one named August, and she has moved to New York City. She's trying to make her own life because she's always been subject to whatever her mum wants and needs. So she's based her existence around her mum.
One day on the train, she runs into a girl named Jane. Jane is a punk-looking leather jacket girl. August is developing a crush on her. This is a queer rom-com, a subway time travel romance, and a huge tongue twister. There are many characters in here aside from characters as well. All of the characters that were side characters felt fleshed out. They had their personalities and motivations. There was a lot of focus here on friendship and family, which is very similar to Wilder Girls.
Author: Casey McQuiston
Average Rating: 4.5/5
Category: Multicultural LGBTQ+ Romance
Available: Audiobook | Paperback | Kindle | Audio CD
---
These books cover unique premises, strong character development, and complexities of human nature in the face of adversity.
More Similar Books:
Books Like I Will Give You The Sun
Fiction LGBT Books Like They Both Die At The End
Horror Fiction Books Like Flowers In The Attic
Historical Horror Books Like Mexican Gothic