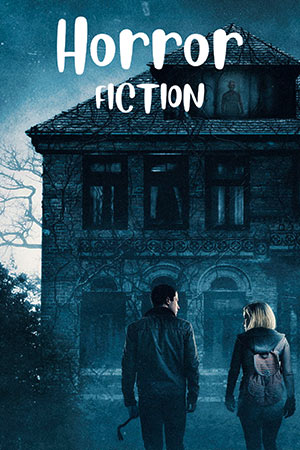 There are five books in the series Flowers in the Attic. This book is about four kids named Kathy, Christopher, Corey, and Carrie. A tragedy happens in their family, and all four kids end up locked in and added to their grandfather's house.
These young kids are working together to stay alive crazy. It is an incredible book that will make you frustrated, upset and hopeful, scared, and worried. This young adult horror mystery book teaches you a lot about life and opens your eyes to what reality can be.
Books like Flowers In The Attic tackle family secrets, identity, trauma, and the dark side of human nature. They represent the intricacies of relationships, cultural clashes, and societal issues, offering insightful commentary and encouraging readers to contemplate deeper questions.
7 Books Like Flowers In The Attic (Horror Fiction)
As a mystery and horror lover, I always try to read this type of book every week. So my horror list collection is very long. The book Flowers In The Attic is in the top five positions in this list because I love gothic horror.
Do you want to know my list? You are here because you want to read more horror books. I'll discuss seven books similar to Flowers In The Attic so that you keep your excitement until the book's last page. These books have left a lasting impression on readers and continue to spark discussions and reflections long after finishing them. So let's go!
1. Mexican Gothic
Mexican Gothic is not a gothic romance. It is a gothic horror novel. If you are interested in a horror story with gothic vibes, including a super creepy house that may be haunted, you might have come to the right place. I love the project of what Silvia Moreno does as an author. She infuses Mexican history, culture, and mythology into her writing in all her books, regardless of genre. Mexican Gothic is no different.
The story is set in Mexico in the 1950s, and it follows a young woman named Noemi, who's about twenty-four years old. She goes to an isolated, creepy, possibly haunted estate to check on her cousin. Her cousin had married a white man who lives at this estate and had recently sent home a threatening letter.
So Noemi goes there to check on her and see what's happening. When she arrives, things slowly start to go very wrong. You probably want to go into this book without knowing much about it. It is incredibly atmospheric, like Flowers In The Attic. I love the way that it weaves history and culture in exciting ways.
Author: Silvia Moreno-Garcia
Average Rating: 4.2/5
Category: Science Fiction & Fantasy, Gothic Horror Fiction (Best Seller)
Available: Audiobook | Paperback | Hardcover | Kindle
2. Paperbacks from Hell
Paperbacks From Hell is the twisted history of the 70s and 80s horror by Grady Hendrix. This book has publisher histories, author and artist bios, shocking book synopsis, and hundreds of full-color book covers. Many artists who did the covers for the book and the authors themselves are relatively unknown today. So it took a lot of research for Grady to compile all the history in this book.
Aside from the history, all of the book plots that Grady chose to feature are a lot of fun and shocking. Some of these book plots are borderline on the downright offensive, but remember it was the 80s. Also, it was a very different time. This book is very well-researched and beautiful to look at. Even if you aren't a horror fan, you can appreciate this book for its artwork. It is also suitable for publisher enthusiasts, so this book lays down some fascinating history similar to Flowers In The Attic.
Author: Grady Hendrix
Average Rating: 4.7/5
Category: Horror & Supernatural Literary Criticism, Literary History
Available: Audiobook | Paperback | Kindle | Audio CD
3. Harrow the Ninth
Harrow The Ninth takes place after the first book Gideon the Ninth. The main character in this book is Gideon. If you thought Gideon the 9th was confusing, prepare because Harrow takes it to another level. It was one of the most confusing and disorienting reading experiences I have had in a very long time. This book is told in two timelines, although it's sometimes non-linear and can jump around even then.
One of those times is primarily the future and is said in the second person, which feels weird. Nick Jemison was one of the only people I've read a second-person narrative from where it's been done well. Then there's also another perspective that is in the third person.
There are many complicated relationship dynamics and politics, and we do get an opening up of the world. We got new characters, saw new places, and got much more insight into what's happening in this world and why things are the way they are.
Nothing is ever clearly explained to you, but you got plenty of hints dropped throughout. So for those confused about the world and why things work the way they do. Also, you can relate to the book "Flowers In The Attic."
Author: Tamsyn Muir
Average Rating: 4.5/5
Category: Gothic Horror Fiction, Space Opera Science Fiction
Available: Audiobook | Paperback | Hardcover | Kindle
4. Carrie
Carrie is about Carrie White, who has a very religious mother. She is in high school, and she is not popular at all. She gets bullied, and one day something traumatic happens. That event sets her off, and she discovers that she has these telekinetic powers.
Then one day, she gets asked to the prom by a famous guy because one of the girls feels sorry for her. They prank her at prom, and everything gets out of hand. This was Stephen King's first novel, and it is quite short. It is one of those very familiar stories where most people know what happens to Carrie at prom.
The mother is so abusive and messed up. You do not expect to feel sorry for Carrie. You think she's the monster, but you're rooting for Carrie. What's interesting about the writing style of this book is that it is split up into bits from Carrie's point of view, bits from newspaper articles, pieces from research papers about telekinetic powers, and the incident that happened at the school.
At the same time, it also provides some extra information you wouldn't have gotten if it was from Carrie's point of view. The first bits of the book were not very scary. You assume that it's terrifying because of monsters and blood and murder. But this book makes you sad and angry. So you can avoid it if you feel disturbed by these incidents. If you like Flowers In The Attic, you must try it.
Author: Stephen King
Average Rating: 4.7/5
Category: Occult Horror Fiction, Psychological Thrillers
Available: Audiobook | Paperback | Hardcover | Kindle
5. The Amityville Horror
The true event that happened that inspired this book is there was a true-life massacre. The Amityville Horror starts in a house where all this is set. One day, a boy killed his mom, dad, two sisters, and two brothers. No one knows why. When he got to court, he then said, I was possessed. No one believed him. He is in prison. That's a true-life thing that happened. People often think about exploiting true-life events. But those people lost their lives. So put that to the side because that's not the main plot. That's already happened. Then a year later, a family moved into the house in real life again.
The family members are George, Kathy, and their children, two boys and one girl. They move into the house because it's a beautiful neighborhood. It's a massive house, cheap because of the massacre. So when they move in, they know about the massacre. So that's what this book is about. It's about their time in the house. They only stayed in the house for 28 days because they say weird stuff happens in demonic possession. Things happened inside the house, and so they fled. That's a true-life event.
The actual plot of this book is about the Lutz story. It's told from George's point of view and Kathy's point of view. The real-life priest wanted nothing to do with this book and tried to sue Lutz. So there's another weird thing about the book, which is told from their perspective.
There's a huge thing about possession and demonic possession, and they've taken those things, and that's what's in the book. So it is not easy because it's not original. The one thing that I would say is that this is controversial. It's about a young girl who becomes possessed, and they have to do an exorcism on her, and it's told from her mom's point of view and the priest's. You can see many characters and thematic similarities to Flowers In The Attic.
Author: Jay Anson
Average Rating: 4.6/5
Category: Supernaturalism, Religious Cults, Horror
Available: Audiobook | Paperback | Hardcover | MP3 CD | Mass Market Paperback
6. We Have Always Lived in the Castle by Shirley Jackson
In "We Have Always Lived in the Castle," Shirley represents a haunting and suspenseful tale exploring isolation, family secrets, and the darkness within individuals. The story covers the Blackwood family living in seclusion after a tragedy strikes their household.
The main character narrates the unsettling events. She copes with her family's dark past and the hostile villagers. Jackson's atmospheric writing style creates a ghostly atmosphere, while the characters' development keeps readers engaged until the shocking climax.
7. The Thirteenth Tale by Diane Setterfield
The Thirteenth Tale is a mesmerizing gothic mystery that focuses on family secrets, identity, and the power of storytelling. It follows Margaret Lea, a young biographer summoned to write the life story of renowned author Vida Winter.
Margaret delves into Vida's dark and captivating past. She uncovers layers of deception, tragedy, and hidden truths. Setterfield's masterful storytelling skillfully blends suspense, atmosphere, and intricate characterization, creating a rich tapestry of interconnected lives.
---
These books share darkness, secrets, and complex family dynamics. They may explore different themes and settings, and they all captivate readers with their atmospheric writing styles, good character development, and the exploration of human relationships.
Fans of "Flowers in the Attic" will likely find these books engaging. They show the darker aspects of the human experience and offer compelling narratives filled with suspense and emotional depth.
Read More Similar:
Horror Books Like Wilder Girls
Horror-Thrill Books Like The Outsider
Historical Horror Books Like Mexican Gothic