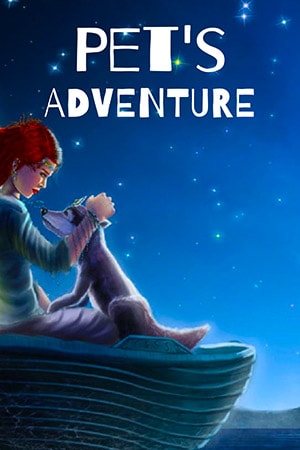 Where the Red Fern Grows by Wilson Rawls immerses readers in the natural world's beauty and the Ozark Mountains' ruggedness. The book has become a classic in children's literature, beloved for its storytelling, memorable characters, and powerful messages. The descriptions of the hunting adventures and the wilderness setting evoke a sense of adventure.
The book fosters a deeper connection with the outdoors and its wonders. The story is about a boy named Billy. He lives in the mountains and wants to order two little hunting dogs. His family is poor, so he screams and saves to buy these dogs. The book's first scene tells you that the story is about how this man had two dogs that gave up their lives for him in the past.
The writing of this book was exceptional. In the end, the Red Fern was the symbol that grew on their grave, and it's one punch to the gut after another. The author has been trying these mountain legends for the whole book the story.
Books like Where the Red Fern Grows are beloved and timeless coming-of-age novels exploring love, loyalty, perseverance, and the deep bond between humans and animals. They celebrate our unique and transformative relationships with our animal companions.
10 Books Like Where The Red Fern Grows (Children's Pet Adventure)
Where the Red Fern Grows has captured the hearts of readers for decades. It's a family and friendship story you feel is real, and many can relate it to their lives. Our pets are our best friends. Sometimes, they do something unbelievable to save us. So after reading this book, you feel silent because of the story's ending. You want to read more to fill up the blank emotions. I will talk about 10 books similar to Where The Red Fern Grows. Let's go!
1. Because Of Winn-Dixie
Because Of Winn-Dixie is about a girl who moves to Naomi, Florida. The main character in this book is India Opal, and she's with her father, who she calls a preacher. She doesn't fit in the new town because she's the preacher's daughter, and all kids get intimidated by her. It's pretty hard for her to make friends and stuff. She does not fit in quite well until everything changes when she goes to a Winn-Dixie grocery store to pick up a few things.
Then, a dog runs around in the grocery store, making ads. The dog looks at her and smiles, and that's when everything changes. The book is very inspirational. It deals with what we go through daily, giving life lessons. Opal is a perfect character, and she owns the characters and everything else throughout the book. Like Where The Red Fern Grows, the plot is well-paced and put together.
Author: Kate DiCamillo
Average Rating: 4.8/5
Category: Children's Dog, Children's Emotions & Friendship
Available: Audiobook | Paperback | Hardcover | Audio CD
2. The One and Only Ivan
If you've ever read any of Katherine Applegate's other stories, you'll know this will be a story with a message. This book is narrated by Ivan, a silverback gorilla who lives in a cage in an old rundown mall next to the video arcade. Ivan has other animal friends who live with him, like Ruby the Elephant, Bob the Dog, and other supporting cast members. Ivan gains attention because he can draw and he's an artist. Also, he comes from people all around to see Ivan and his artwork.
The One And Only Ivan is too long, almost 400 pages, for an early reader to tackle alone. It's a perfect read-aloud with your kids. The story of the message from Katherine Applegate is about animal rights and the ethical treatment of animals. Despite the heavy nature of that message, it's this wonderfully charming story.
There's a perfect balance of silly and touching. The animals are excellent narrators. It's a lot of fun to read. Besides the descriptions of violence against Ivan's parents, the content is accessible to all ages, so I encourage you to try it with your kids. If you love the book "Where The Red Fern Grows, " you will also love it.
Author: Katherine Applegate
Average Rating: 4.8/5
Category: Children's Art Fiction, Children's Zoo
Available: Audiobook | Paperback | Hardcover | Audio CD
3. Stone Fox
Stone Fox is about Little Willy and his dog, Searchlight. They are inseparable, and they love each other. Willy lives on a farm with his grandpa. Grandpa gets sick. They can't pay for the farm. How is he supposed to make a five hundred dollar payment? Grandpa is sick in bed, like deathly ill, and can't do it.
One day he is in town trying to get the money. Things looked hopeless. Then Little Willy found the way he was at Leicester's general store when it happened. He saw the poster every February. The National Dogsled Race was held in Jackson, Wyoming.
People came from all over to enter the race, and some of the finest dog teams in the country were represented. It was an open race. Any number of dogs could be entered, even won. The race covered 10 miles of snow-covered countryside, starting and ending on Main Street before the old church.
There was a cash prize for the winner. It happened to be five hundred dollars. All the characters here are fictitious, but the ending of this story belongs to the legend and is reported to have occurred. The adventure and classical view are similar to Where The Red Fern Grows.
Author: John Reynolds Gardiner
Average Rating: 4.7/5
Category: Children's Classics, Children's Winter Sports Books (Best Seller)
Available: Audiobook | Paperback | Hardcover | Audio CD
4. Pax
Sara Pennypacker packs this book, and it is about a fox. Pax is about a boy named Peter and his pet fox, Pax. They get separated, but then they try to find their way back to each other is the most heartwarming story you will ever read.
Like Where The Red Fern Grows, the writing style is simple because it uses very simple language. But it includes some of the most beautiful imagery that I have ever read in my life. It's stunning, but this novel is a dual narrative, so every other chapter is from the perspective of either Peter or Pax.
It's more about the characters' growth as they try to return to each other, for goodness' sake. Even Pax has such fantastic character development that it's insane. I mostly read it for character development and world-building. Though there's a lot of character development, the story isn't slow. It tends to be dramatic moments.
In the beginning, it's way different from what it is at the end, and they're immature. But they have a bigger understanding and a more mature perspective towards the end. The characters felt all three-dimensional and original.
Author: Sara Pennypacker
Average Rating: 4.7/5
Category: Children's Environment, Children's Friendship
Available: Audiobook | Paperback | Hardcover | Audio CD
5. The Tale of Despereaux
The Tale of Despereaux follows a desperate tiny mouse, which is different from all the other mice, and he falls in love with a human princess. The human princess gets mixed up in the scheming of this evil rat, and it's up to desperate to save the day. Though he's tiny, he doesn't think he can do it.
One of the things that I loved about this book was how it explored light and darkness, how light and dark affect people, and how it gets inside you. There is a lot of symbolism throughout the book, similar to Where The Red Fern Grows.
So even though it was a simple story for younger children because this is written for a younger audience, it still had a lot of deep symbolism about good and evil. It highlighted human goodness and light. I loved that it focused on that rather than on the darkness in the book. I would recommend this to anyone who enjoys children's literature. It was a very lighthearted read that made me think a lot. If you want children's literature, you will probably enjoy this book.
Author: Kate DiCamillo
Average Rating: 4.8/5
Category: Children's Folk Tales & Myths, Fantasy & Magic
Available: Audiobook | Paperback | Hardcover | Audio CD
6. Old Yeller by Fred Gipson
Old Yeller is a heartwarming tale set in the Texas frontier. It follows the story of a young boy named and his loyal dog, Old Yeller. The book explores friendship, courage, and the bittersweet nature of loss. Gipson's storytelling and characters make this a timeless classic. Like Where The Red Fern Grows, it emphasizes the importance of responsibility, bravery, and making difficult choices.
7. Shiloh by Phyllis Reynolds Naylor
Shiloh is a touching story about a young boy who forms a bond with a mistreated beagle named Shiloh. The book shows compassion, empathy, and standing up for what is right. Naylor's heartfelt writing style creates an emotional connection with the characters and their struggles.
Through its exploration of empathy, compassion, and the deep bond between a boy and his dog, the book offers valuable life lessons and resonates with readers of all ages. It serves as a reminder of the importance of standing up for what we believe in and the transformative impact of kindness and understanding.
8. Sounder by William H. Armstrong
Sounder is a powerful and emotionally charged novel that examines love, resilience, and the enduring spirit of humanity. It is set in the American South during the Great Depression. We follow the story of a young African American boy and his loyal dog, Sounder.
The book addresses poverty, injustice, and the power of love and determination. Armstrong's evocative prose depicts the characters' struggles and triumphs. Fans of "Where The Red Fern" Grows must read it.
9. My Dog Skip by Willie Morris
My Dog Skip is a charming memoir that recounts the author's childhood experiences with his faithful dog, Skip. It is set in 1940s Mississippi. The book represents friendship, growing up, and the special bond between a boy and his dog. It celebrates the unconditional love, companionship, and loyalty between a boy and his dog. Morris' nostalgic storytelling captures the essence of a bygone era.
10. The Incredible Journey by Sheila Burnford
The Incredible Journey follows the incredible adventure of two dogs and a cat as they journey across the Canadian wilderness to find their beloved owners. This heartwarming story emphasizes the unwavering loyalty and courage of animals. Burnford's vivid descriptions and captivating narrative make this a memorable and inspiring read-alike Where The Red Fern Grows.
---
These books offer engaging narratives, relatable characters, and timeless messages that celebrate the power of friendship, courage, and compassion. They provide opportunities for emotional engagement, personal reflection, and exploring the profound connections we can forge with animals and nature.
More Children's Adventure Books: