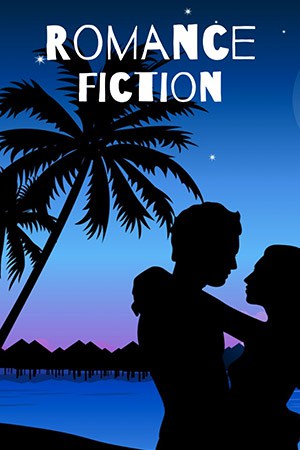 The Light We Lost by Jill Santopolo is a simple romance story. There's nothing too complicated about it. It lies in its exploration of the profound connection between Lucy and Gabe. They meet for the first time on 911. They kiss, and then something happens, and he returns to his old girlfriend. Eventually, they're together for a few years. But most of the story is about why she is married to another man named Darren.
So Lucy and Gabe are with what the whole romance is about. But then most of the stories are told when she's with Darren, and she's writing to somebody you don't know. She is good at writing about things like most authors, a lot of it's the same romance thing repeatedly and like the same feelings and buildup. Books like The Light We Lost offer a chance to experience various emotions and gain deeper insights into the complexities of relationships and the power of personal connections.
7 Books like The Light We Lost (Romance Fiction)
The Light We Lost is a compelling story that will leave readers reflecting on the nature of love, destiny, and the paths we choose to follow. After reading it, I can relate the story to our daily life. Every day we see how complicated relationships or love are. Nobody can think about the future status, and we keep our hope alive. I will talk about seven books similar to The Light We Lost to keep hope up and give some romance flavor. Let's start!
1. Next Year in Havana
Next Year in Havana is about an American woman, her Cuban identity, and her experience. It was an interview with the author where she talks about how her being Cuban-American influenced the writing of this book. So the book is part romance, part historical fiction with strong themes of family and the Cuban revolution. It's told in dual timelines. One follows a Cuban-American and the present day, and the other follows her grandmother in Cuba in 1958.
We're following a third-generation Cuban-American named Marisol Ferrera, whose grandmother has died and is in her grandmother's will. Marisol has been tasked with spreading her ashes in Cuba. There's this long bureaucratic process you have to go through with the Cuban government. However, Marisol is a writer who can get into Cuba as a journalist, writing an article about the more touristy aspects of Cuba. She smuggles her grandmother's ashes and suitcase while in Cuba.
She stays with her grandmother's childhood best friend and is immediately attracted to her grandmother's childhood best friend's grandson. The other part of this book takes place in nineteen fifty-eight. It follows Madison's grandmother, Elisa, and her last year of Cuba before her family is exiled to America. Elisa is the 19-year-old daughter of a sugar baron, which means her family is at the tippy top of Cuban society. She and her sisters are socialites, and her father isstrongly supportsatista's current president.
One night, Elisa and her sisters go out to a party. She meets a revolutionary that she ends up developing a relationship with and being a revolutionary at this time. On top of that, Elisa and her lover are on different sides of this political conflict between Batista and Fidel Castro. Getting back to the present, when Marisol gets to Cuba, she starts uncovering the secret past that her grandmother had and this love that no one knew about. The perspective of the book goes back and forth between Marisol and Elisa.
We find out what happens to Madison's grandmother as she does. Like The Light We Lost, there are many historical battles and events, and the day-to-day life details are also there. The author also goes into the different powers that play in the political scene of 1958 Cuba.
Author: Chanel Cleeton
Average Rating: 4.5/5
Category: Hispanic American Literature & Fiction, Romance
Available: Library Binding | Paperback | Mass Market Paperback | MP3 CD | Kindle
2. The Cactus
The Cactus is about a middle-aged woman, Susan Green. She has led a very isolated small life. She has a romantic partner but is afraid of the world and doesn't get much out of her life. Then she starts to experience a couple of significant life changes and takes some initiative to improve herself. The main character lives in London, and it is a very British book. The accents make everything that much more British.
Susan didn't have the best social skills at the beginning of the book, but I admired her spirits so much, even if she did have quite a few flaws. She wouldn't be so excited about having a baby, and she's surprised when she finds out that she's pregnant, wants to raise a baby, and wants to be a mother. You will love her relationship with Rob because it will remind you of "The Light We Lost."
The love interest was so fun to watch them together and see how much she enjoyed spending time with somebody and feeling connected to him. It was perfect that two people managed to find each other, and they didn't want a full-on relationship. They had their one-day-a-week relationship, which was what each of them needed. Also, it was so perfect that they could both ask for and have that.
Author: Sarah Haywood
Average Rating: 4.0/5
Category: Single Women Fiction, Contemporary Romance
Available: Audiobook | Paperback | Library Binding | MP3 CD | Kindle
3. Malibu Rising
Malibu Rising is not just a story about fame and fortune but also about resilience, forgiveness, and the power of self-discovery. In this book, we were in Malibu in 1983. At the end of the summer party. Everyone is so excited, and we follow the four famous siblings.
The oldest is hosting this party, and Nina is the oldest sister. She's twenty-five and super-rich, famous, and beautiful. She has a beautiful mansion at these parties every summer's end. So we're following her, her brothers, Jay and Hud, and then her younger sister Kit. They're all very famous because they are the children of Mick Riva. He is a very famous rock star.
Nina is going through a hard time. So she is struggling with that in the present present-day of nineteen eighty-three. We see their love story and see them fall in love as teenagers. You will see these four siblings try and figure out how they feel about their father and come together and celebrate at this party. The ending was anticlimactic similar to The Light We Lost. It wasn't what I thought it was going to be.
Author: Taylor Jenkins Reid
Average Rating: 4.3/5
Category: Women's Friendship Fiction, Historical Fiction & Romance
Available: Audiobook | Paperback | Hardcover | Audio CD | Kindle
4. Seven Days in June
Seven Days In June is Eva's character, and Eva is a single mother of a brilliant-year-old. She's also the best-selling author of a series of books. Eva was very heartbroken and had to rebuild herself after heartbreak and create a life for herself. On the other hand, we also see how Shane. After he ended with Eva, he also took a different path that was rough and difficult for him.
He also became an author that was very wildly successful. His books are critically acclaimed. But now that he's trying to live a different life, a part of his healing process is to go back and find Eva and let her know what happened. So he returned to Eva, telling her what had happened, not thinking about anything else.
Like The Light We Lost, their chemistry has never left. So it's pretty much like they have a strong connection and pull they have for one another. As they meet again, we as readers go back into how they met, why that time was so important to them, and why Eva was so heartbroken. So we have many answers as to why they did not continue together on their path. We also see them in the present tense as we read along, trying to rekindle whatever they had.
Author: Tia Williams
Average Rating: 4.4/5
Category: Holiday Romance, Black & African American Women's Fiction
Available: Audiobook | Paperback | Hardcover | Kindle | Audio CD
5. Before We Were Strangers
Before We Were Strangers is about Matt and Grace. They meet in their senior year of college. They go to NYU, and Matt moved into the dorms when he met Grace. So it's about this story, how they fall into this deep friendship. There's longing for more, even though they keep asking themselves if we will be friends.
Grace is studying to be a musician and plays the cello, and we discover that Matt is a photographer. So it was fun to see what she thought and hear everything from her and him.
We follow their friendship and Matt's document as they fall in love as their senior year ends. No matter how often they tell each other that they will return to each other. As life goes, things don't always go as planned, and 15 years pass after graduation before they finally reconnect. This was an incredibly cute love story full of their flirtations, adventures, and watching them fall in love. Then we get a peek into their first love and a second chance. The situations and vibes are very similar to The Light We Lost book.
Author: Renée Carlino
Average Rating: 4.6/5
Category: New Adult & College Romance, American Literature
Available: Audiobook | Paperback | Kindle | Audio CD
6. The Two Lives of Lydia Bird
The Two Lives of Lydia Bird is about a girl, Lydia, and her fiance, Freddy. On her 28th birthday, Freddy is killed in a car accident. So we are going through Lydia's grieving process and how ultimately she moves forward and finds love again with somebody. This concept was a very original idea in the sense that when Lydia is prescribed sleeping pills to help her insomnia and the first night that she takes them. She discovers that she can be with Freddy, a continuation of the life that they would have had, possibly if he hadn't died.
Throughout the book, it alternates between her being asleep and awake. The author was excellent at differentiating when she was sleeping and awake. The first quarter of this book was pretty hard to read because it goes into Lydia's grieving process and how she's feeling. But after that, it did become a lot easier to read, a lot more enjoyable in a sense. If you like The Light We Lost, you must read it.
Author: Josie Silver
Average Rating: 4.3/5
Category: Contemporary Women's Fiction & Romance
Available: Audiobook | Paperback | Hardcover | Kindle | Mass Market Paperback
7. 28 Summers
28 Summers is about a girl named Mallory. You follow her life from the summer of 1993 to the present day. She was in her young twenties. Also, you follow what happens to her and learn about her first Nantucket summer. The author describes how she got to Nantucket, why she was on Nantucket, and everything about that. Sometimes you won't necessarily see into Mallory's life, but you get into Jake's.
The film inspired this book. Elin Hilderbrand makes great three-dimensional characters. You will get to know what their thoughts are. They're very well-formed characters like they're not characters. Could they have been better formed? They're always formed spectacularly. This book has so much suspense and romance that you will like to read after The Light We Lost.
Author: Elin Hilderbrand
Average Rating: 4.6/5
Category: Historical Fiction & Romance
Available: Audiobook | Paperback | Hardcover | Mass Market Paperback | Audio CD
---
These books show the complexities of love, examining its various facets, including passion, longing, and the choices we make for those we care about. They explore the depths of human emotions, immersing readers in heartfelt stories of love and its consequences.
More Romance Books:
Books Alike From Blood And Ash