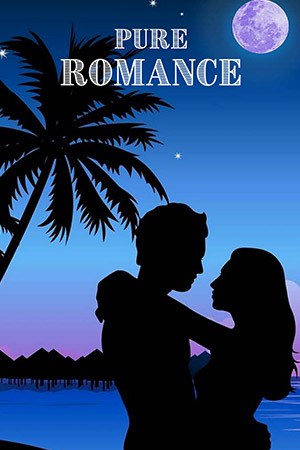 Gabriel's Inferno by Sylvain Reynard is contemporary and erotic romance fiction. The book combines elements of romance, eroticism, and emotional intensity. We start, and Julia takes a class at the University of Toronto to study Dawn, and she's going for her master's. The professor is Gabriel Emerson, and she knows him from her past.
Every time something interesting happened to Julia. You get thrown into the past where what's in Julia's head, and how will they know each other. Books like Gabriel's Inferno offer inspirational love stories between flawed characters. If you are interested in stories where characters grapple with their pasts, seek redemption, and experience personal growth, they are a better choice.
5 Books Like Gabriel's Inferno (Pure Romance)
Gabriel's Inferno puts us in a deep poetic romance and shows the real love and feelings that we like. Eventually, we get to the point where they are together because he is a professor and she is his student fractionalization.
You will like how Gabriel said she was like a rose blooming under kindness and withered under hatred. So I will talk about five books similar to Gabriel's Inferno that you will again fall in love with. Let's go!
1. On Dublin Street
On Dublin Street shows complex emotions and tackles difficult themes such as loss, grief, and healing. Jocelyn Butler has been hiding her past for years, running from America to Scotland. She keeps her private life very private. She buried her grief, left her tragic past behind in America, and started over fresh in Scotland, living a solitary life without attachments until she moved into a new apartment on Dublin Street. Jocelyn meets Braden Carmichael, who shakes her very guarded world to its core.
Braden is a guy who is used to getting what he wants, and what he wants right now is Jocelyn. He knows how skittish she is. So he proposes a no-strings relationship, thinking she can still keep her world private. Jocelyn accepts and gets to be with Braden without entering a relationship with him.
But as time goes on, she realizes that Braden isn't satisfied with having Jocelyn. Physically, he wants to be in a relationship with her. This stubborn, charismatic Scotsman is determined to get to know Jocelyn right down to her naked soul. This book has many romantic scenes similar to Gabriel's Inferno.
Author: Samantha Young
Average Rating: 4.4/5
Category: New Adult & College Romance, Women's New Adult & College Fiction
Available: Audiobook | Paperback | Hardcover | Kindle | Mass Market Paperback
2. Release Me
Release Me follows Nikki Fairchild, a beautiful, sexy, ex-pageant beauty queen. She has an awful relationship with her mother. She's from Texas, and she's not blonde, big-haired. However, many years ago, she went to Los Angeles and ran into him (Damien Stark), and part of her job was to give a presentation. So she was supposed to reel him in in a way, and she remembers him.
So when it starts, and she's at the party, she sees herself with glass. That is weirdly interesting. Like Gabriel's Inferno, it will be sadism, masochism, and their relationship. You will feel emotional when she gives her whole story about how her mom treated her and her sister's suicide and being locked in the dark rooms.
Author: J. Kenner
Average Rating: 4.4/5
Category: Romantic Erotica
Available: Audiobook | Paperback | Kindle
3. Wallbanger
Wallbanger is about a successful girl named Caroline, and she's 26 years old, lives in San Francisco, has a great career. After subletting her boss's apartment, she discovers that her neighbor has loud nightly activities. Therefore, his nickname is Wallbanger before she meets him on the surface. Simon Parker seems like a man with a harem of different ladies spending the night in his bed. As the book goes on, we learn more about him and Caroline. We learn more about their physical lives.
In the beginning, Caroline is quite happy with being single, but she's not satisfied with not having a partner. You will love most about Simon and Caroline's relationship in this book as it develops. It explored the possibilities of more than gender roles out there, both in sex lives and in committed, monogamous relationships.
It shows a spectrum of relationship options that work out there. Some people don't know what they're looking for, and probably you're so focused on what they are looking for that they're missing. A second book explores their relationship as it's left off. The romance plot and the characters' development relate to Gabriel's Inferno.
Author: Alice Clayton
Average Rating: 4.4/5
Category: Women's Romance Fiction
Available: Audiobook | Paperback | Kindle
4. The Love Hypothesis
The Love Hypothesis is about a girl named Olive. She is applying to be a Ph.D. and working with pancreatic cancer. She accidentally kisses the grumpy teacher who works in her department. Her whole life turns into a rom-com when she lies to her best friend and says she's over a guy she was dating. She told her best friend that she was going out on a date, and her best friend happened to see her at the lab that night instead of being out on the date.
So this turns into a fake dating relationship with this professor (Mr. Adam Carlson), who is pretty grumpy. Adam and Olive start their fake dating adventure, which is a trophy. It made everything feel a lot more tangible. If you like Gabriel's Inferno, you must read it.
Author: Ali Hazelwood
Average Rating: 4.7/5
Category: Romantic Comedy
Available: Audiobook | Paperback | Kindle
5. A Walk To Remember
A Walk To Remember is about a tragic love story between Landon and Jamie, and their personalities are completely poles apart. They are 17 years old, and when they fall in love, it is very unexpected that their personalities are opposite. Jamie is the person who can always tie the hair in a bond, and unlike other girls of her age, she never did make it up, and her father never allows her even.
Also, she is a person who always used to carry Bible, whereas Landon is a very chill person, and he used to roam with his friends. He also had some girlfriends and a past. This is how their personalities are entirely different now.
Jamie was kind-hearted because she spent time with orphan kids, and she was always so nice to everyone without expecting anything in return. So this is how Jamie was, and the author has portrayed the character of Jamie because it was so touching. Landon and Jamie fall in love, and what happens later is something you will discover in this book.
Landon was a person who used to make fun of Jamie who used to tease Jamie in the past along with his friends. How will someone who used to tease a girl, Jamie, fall in love with her after that? Everything will make you sympathize with the characters and feel connected, and you may also cry.
Author: Nicholas Sparks
Average Rating: 4.7/5
Category: Teen & Young Adult Historical Romance
Available: Audiobook | Paperback | Hardcover | Kindle | Mass Market Paperback
---
These books cover sensual and erotic aspects with passion, intimacy, and tension. Each book shows the complexities of human emotions and focuses on the psychological aspects of the character's emotional depth.
More Romance Books:
Steamy Historical Romance Novels
Erotic Romance Books Like Hearts In Darkness
Erotic Romance Books Like Crossfire Series