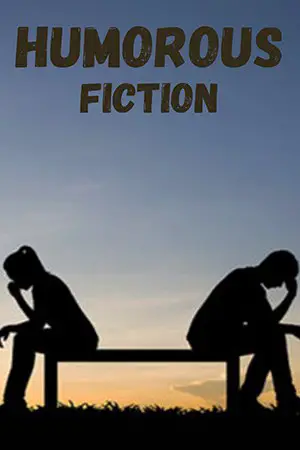 Anxious People by Fredrik Backman focus on the lives and backgrounds of the hostages and the hostage-taker, unraveling their stories and revealing their anxieties, fears, and hopes. It touches on themes of human connection, empathy, forgiveness, and the complexities of mental health. The story is more about the characters who are in a hostage situation. They're viewing an apartment, and then a bank robber turns it into a hostage environment.
So they're these strangers in this apartment and don't know anything about each other. They're in this hostage situation, and you're learning about their lives. But the way that Frederick Bachman writes characters is incredible. So, it's generally considered an easy read. The author's writing style is engaging, conversational, and infused with humor, which makes the story flow smoothly.
Books like Anxious People offer deep emotional resonance, exploring love, loss, resilience, and personal growth. They allow introspection and evoke emotions that can leave a lasting impact. Each book focuses on the depths of the human experience, shedding light on universal truths and offering insights into our relationships, emotions, and personal growth. The authors employ engaging storytelling techniques that captivate readers from beginning to end.
10 Books Like Anxious People (Humorous Romance Fiction)
Anxious People is a famous mystery and humor book to learn more about reality and the world. It offers insights into the human condition and how people's lives intersect and impact one another. The connections between these characters, seemingly random strangers, are mind-blowing things and connections between them all.
You may learn to fall in love with the characters and see some good in them. I'm going to talk about ten books similar to Anxious People. They can provide valuable perspectives on life and inspire self-reflection. Let's go!
1. Eleanor Oliphant is Completely Fine
This book follows Eleanor Oliphant, who is fine and happy with her regular job. She doesn't have a lot of friends, but she's excellent with it until one day, things start to change. She had a distinct voice and mannerisms, and her way of speaking was all very realistic and convincing but also very unique. While all of this is happening, there's also this mystery about her past that you don't understand until the end.
You get clues, and you get told bits and pieces of it, but in a very smooth way that doesn't feel like it's bombarding you or being too concealed. She balances being judgmental and completely hilarious without meaning to bring life into the story simultaneously. It was hard to put down, and the character herself drove the story forward. Another thing about this book is that it balances its tone very well. So it deals with and tackles some hard-hitting issues like Anxious People.
It could be sad and heart-wrenching, and sometimes you want to be angry. It's relatable in so many ways, whether social anxiety or loneliness, and fundamental human feelings that are very relatable for most people. But at the same time, while it is very heavy and very upsetting sometimes and heart-wrenching, it can also be hilarious. Eleanor Oliphant drives this whole story. She's created this entire story, and we don't discover it until you get it towards the end.
Author: Gail Honeyman
Average Rating: 4.5/5
Category: Humorous Fiction, Women's Fiction
Available: Audiobook | Paperback | Hardcover | Kindle | Audio CD
2. A Man Called Ove
Ove is an older man who's 59 years old. He has recently lost the love of his life, and he is very grumpy. He hates any change and is a rule-following loyal person to the court. Since his wife has gone, he finds no purpose in living anymore. Everybody he comes in contact with aggravates them, and he thinks they're all a bunch of idiots over have no friends whatsoever. He's alienated the few people that he was close with. His life had lost all its colors when his wife, Sonia, was in it.
Now enter a new family that moves into Ove's neighborhood characters in this family challenge you. But they demand things from up and pull them back to life in a way that Ove wasn't expecting. This book has a ton of humor, and I found myself laughing throughout reading this book, which was such a fun experience. The story has flashbacks, and I learned about Ove's life when his wife was alive.
You can understand why he is so upset with life because he was married to a wonderful person and lost himself in losing her. The love between Ove and Sonia was so pure and sweet. A Man Called Ove has been pretty well-hyped, and you've probably heard it's fantastic as Anxious People. As you see the characters develop through the whole story, that is when it hits you and makes a significant impact on you.
Author: Fredrik Backman
Average Rating: 4.6/5
Category: Literary Humorous Fiction, Friendship Fiction
Available: Audiobook | Paperback | Hardcover | Kindle
3. A Confederacy Of Dunces
A Confederacy Of Dunces is a comedy, considering the cover is a man with a bird on his head. It follows Ignatius J. Reilly, who's a disgusting and awful guy. He's a college graduate who knows nothing of the world and has this completely obscene and bizarre outlook and viewpoint. One of the people at the back of this book describes the entire novel as a Don Quixote of the French Quarter, which is a great way to describe the plot.
Ignatius and his mother find themselves in a challenging financial situation. So he is told to go out and get his first and only job. It's about him finding a job, the characters, and the events along the way. As he's on that journey, we follow some of the characters he meets.
So we might have a chapter with one of the businessmen he meets. We get to see his business, how he's doing, and what's going on with him. There's a police officer and a person who owns a bar.
The book is very episodic in how it's written, similar to Anxious People. We'll have the main chapters broken down into smaller subchapters. Although, it gives the book a little more freedom in its writing. Every character gets a moment to shine in this book, and everyone gets their little moment.
Ignatius is the protagonist of this story. He drives the plot. His actions cause everything, but he almost isn't even the main character. We focus more on some of the other characters. Some of them have more growth throughout the entire novel than he does.
Author: John Kennedy Toole
Average Rating: 4.3/5
Category: Humorous Literary Fiction
Available: Audiobook | Paperback | Hardcover | Kindle
4. About A Boy
About A Boy follows a boy named Marcus, who is 12 years old. He gets picked on, and his mom is weird. It's also about Will, who doesn't have to work for a living because he lives off the royalties from a Christmas song his dad wrote. He pretends to have a two-year-old and goes to a single-parent support group so he can beat women. A few things happen, and he spends the day with the 12-year-old boy.
The characters are pretty sarcastic, and it's funny. It was very casual and had quite a different atmosphere. There are some heavy topics in this, like depression and suicide talking. So there are a few dramatic conversations and scenes in the book. I enjoyed the sarcasm after Anxious People, the situations they went through, and how they spoke to each other.
Author: Nick Hornby
Average Rating: 4.3/5
Category: Coming-of-Age Fiction
Available: Audiobook | Paperback | Hardcover | Kindle | Audio CD
5. Good Omens
Good Omens is about the apocalypse. The end of the world is coming by Saturday. An angel and a demon are sent to Earth at the beginning of time. They have stayed on Earth, taking care of business for each side.
Also, they realized that the Antichrist had been lost, so they needed to go and find him by the time Saturday came around. At the same time, these two characters have been on Earth for so long. They have started to enjoy Earth, and they don't want the world to end because they're not looking forward to returning to their respective places, heaven or hell.
Like Anxious People, it is a funny and clever book. There is a lot of stuff happening in this book, which requires some background knowledge. So if you don't know the original material, this will not seem funny. There are a lot of characters in this novel. At the beginning of the book, there's a list of all the characters.
The way this book is written, each chapter or section is broken up by a day. It is interesting to see how all the different stories come together and are connected. But at the same time, it feels like a lot. You're being bombarded with a lot of information, and you must retain a lot of information while reading this book.
Author: Neil Gaiman
Average Rating: 4.7/5
Category: Post-Apocalyptic Science Fiction, Humorous Fantasy
Available: Audiobook | Paperback | Hardcover | Kindle | Mass Market Paperback
6. The Rosie Project by Graeme Simsion
Simsion's delightful romantic comedy follows a socially awkward genetics professor on a quest to find a wife. With its lovable protagonist and humorous narrative, The Rosie Project provides a heartwarming exploration of love, acceptance, and the beauty of facing our quirks. It balances humor, romance, and personal growth, making it a satisfying and well-rounded narrative.
7. The Storied Life of A.J. Fikry by Gabrielle Zevin
Zevin's novel introduces us to a grumpy bookstore owner whose life unexpectedly turns when a mysterious package arrives. This heartwarming story celebrates the power of books and storytelling, highlighting loss, second chances, and the transformative nature of literature.
8. The Unlikely Pilgrimage of Harold Fry by Rachel Joyce
Rachel Joyce takes readers on a captivating journey with Harold Fry, an ordinary man on a spontaneous walk across England to save a dying friend. Through Harold's introspective and transformative odyssey, the book explores regret, redemption, and the profound impact of human connections, similar to Anxious People.
9. The Curious Incident of the Dog in the Night-Time by Mark Haddon
Mark Haddon's novel presents the story of a 15-year-old boy with autism who sets out to solve the mystery of his neighbor's murdered dog. This thought-provoking book offers a unique perspective on neurodiversity, family dynamics, and the complexities of human behavior. While reading, you will remind the Anxious People automatically.
10. Oona Out of Order by Margarita Montimore
In this imaginative and heartfelt novel, Oona Lockhart wakes up on her birthday each year in a different year of her life. Montimore explores the impact of time travel on Oona's relationships, personal growth, and sense of self, creating a captivating narrative about embracing life's uncertainties and finding one's true path.
---
These books share thematic similarities with "Anxious People" and offer relatable characters with engaging storytelling styles. Each book shows human connections, personal growth, and the complexities of life, inviting readers to reflect on their own experiences and emotions.
Read More Similar Books:
Humor Books Similar To Fight Club
Psychology Books Like The Defining Decade
Mindfulness Books Like Turtles All The Way Down