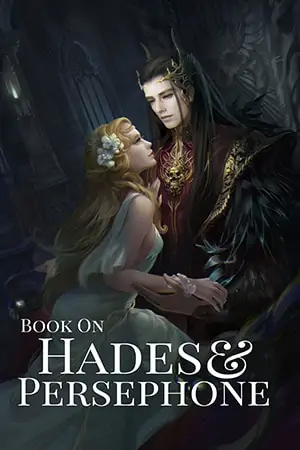 Hades and Persephone are some of the most well-known tales from Greek Mythology. It is a symbolic story of the perennial change between life and death, representing the origin of the seasonal cycle. Also, it establishes the relationship of one of the fascinating couples in Greek mythology that ultimately provides us with many amazing legends.
Lord of the Underworld, Hades, was renowned for his tendency to stay in his kingdom, minding his own business and ruling as he saw fit. On one of his rare excursions to the earth's surface, he came across the maiden Persephone and fell immediately in love, determining that she would be his wife.
As time progressed, the relationship between Persephone and Hades grew stronger. There are hundred plus books about Hades and Persephone retellings, and people love them to read any time. The myth of Hades and Persephone explores love, power dynamics, transformation, and the cycle of life and death. It invites contemplation and fosters a deeper understanding of ancient Greek culture, mythology, and the enduring power of mythological storytelling.
10 Books About Hades And Persephone
Persephone is the key player and the fictional character that covers fairy tales. The cliff notes version that I can tell you is that Persephone is a goddess of spring. Her mother is Demeter. She is a little bit of an overbearing mom. The story begins with the mother and daughter relationship. Persephone starts a new journey to save her mother and goes through many tests, dangers, and critical situations.
Also, she feels love on her journey and creates many sad and happy moments. When you read about Hades and Persephone, you will face thousands of stories and various life. By inspiring this story, many books retell their journey. So let's discuss the ten books about Hades and Persephone.
1. A Touch of Darkness
Touch of Darkness is essentially a modern retelling of the Greek mythology story of Persephone and Hades. But it's set in a modern urban setting. All the places you've heard of in Greek mythology are now like cities in this place, and the gods are in it. Hades and the gods are known to humans and are very powerful. But most of them are business people and like business moguls. So Zeus owns many retail properties, Hades owns clubs, and it goes from there.
Persephone is a college student invested in her school, studies, and career. Her mom has been super strict. Demetre, the goddess of the harvest for Persephone, was born without being known to people. She's the goddess of the spring, but demeanors kept her hidden. So she's been very sheltered her whole life. The story starts with Persephone's best friend meeting her in a coffee shop and trying to convince her to go to Haiti's club. Haiti's in it, playing like a game of cards.
It is interesting to see how the author incorporated Greek mythology with a modern-day setting. There are a couple of characters in this book that you will enjoy and hate. If you're into Greek mythology, you'll love this book. It's a quick and easy read.
Author: Scarlett St. Clair
Average Rating: 4.5/5
Category: Fantasy Romance
Available: Audiobook | Paperback | Hardcover | Kindle | Audio CD
2. Persephone: The Persephone Trilogy
Persephone is a high school girl who discovers that she is a goddess, that her mother is a goddess, and that she is part of the whole pantheon. She gets whisked to the underworld to hide from Boreas, a winter God.
Hades is one of the more chill gods and a monogamist. So Hades is depicted pretty well here, but he's not overly brooding. Persephone is the boss of the underworld. She is also protected well because she has a bit of fire. It is often like getting in people's faces and being a bit more of a firecracker.
You're seeing how different authors depict the underworld and how it works. Often, the underworld is depicted as the Christian form of hell or as an underground cave-like area. You can do so much with depicting the underworld, and this one they did. So I'm interested in reading the rest of the books in the series. A lot of stuff will get fleshed out more.
Author: Kaitlin Bevis
Average Rating: 4.3/5
Category: Teen & Young Adult Greek & Roman Myths
Available: Audiobook | Paperback | Hardcover | Kindle
3. A Deal with the Elf King
Elise Kova is a great writer who certifies romance in many categories or points of view. She can smartly visualize the Hades & Persephone story in her books. A Deal with the Elf King is one of the best records of her writing history.
There is Luella, and she lives in the human world. Every 100 years, a human girl is chosen to become the human queen and marries the Elf king. The king is furious, and that's very mysterious. Luella doesn't know a lot about him. It turns out, not surprisingly, that she ends up being chosen to be the new human queen and marries the Elf king. So they pretty much have to deal with each other.
Luella wants to return to the human lands and wants nothing to do with this marriage. The elf king has to marry this human queen. They eventually develop a relationship, and they work together. The king is one-dimensional. But overall, it was a perfect story.
Author: Elise Kova
Average Rating: 4.4/5
Category: Teen & Young Adult Paranormal & Urban Fantasy Romance
Available: Paperback | Hardcover | Kindle
4. Neon Gods: A Scorchingly Hot Modern Retelling of Hades and Persephone
This is another of Haiti's seven-eight retellings set in an urbanist setting. Neon Gods is a Hades and Persephone retelling in the modern world. It is a slightly modified version of the modern world that incorporates the fictional city of New Olympus into the pre-existing United States.
In this world, it seems that the Greek gods are not exactly godly beings as they are in mythology but are rather very powerful elite members of the city of Olympus. It's not trying to replicate any of the myths in particular except for the Hades-Persephone dynamic. Also, it borrows a lot of character names and kinds of positions and ideas from Greek mythology. But it's not trying to tell it similarly to Greek myth itself. It very much creates its world based on the Greek pantheon.
Author: Katee Robert
Average Rating: 4.4/5
Category: Romantic, Humorous
Available: Audiobook | Paperback | Audio CD | Kindle
5. The Dark Wife
The Dark Wife is a straightforward retelling of the ancient world, like the underworld God areas. Olympias, the underworld, and the River Styx are all present here. If you like the more traditional retellings, you will probably like this because it has actual elements from the math. I prefer underworlds that are slightly more non-traditional regarding retellings and anything involving the underworld.
It is very much underground and dark; with all the imagery, you get the traditional underworld. There doesn't need to be a ton of worldbuilding because it goes along those traditional lines. You will like the characterizations here, particularly Hades.
The story flips many elements about the myth and has some of those traditional things, but it shows it through a different lens. It is also a good story for people who prefer fluffy or angsty relationships, reading about things.
Author: S.E. Diemer
Average Rating: 4.4/5
Category: Teen & Young Adult Fiction
Available: Audiobook | Paperback | Kindle
6. A Court of Mist and Fury
The first book followed a retelling of Beauty and the Beast, and this second book, A Court Of Mist And Fury follows more of a retelling of Persephone. So the writing of this book was fabulous, as usual.
As far as characters go, Farrah, you see development in this book. She is no longer the person she was in the last book. She has become a new beginning. You see it in her personality and her physical attributes. She is a lovable character and stays true to her old self while becoming an entirely new person.
The first book was set up for a love triangle between Tamlin, Lucien, and Fayre. Many of what happened in this book did well to explain many of the personality traits and actions in the previous book. The connection between the two books was incredible.
Author: Sarah J. Maas
Average Rating: 4.9/5
Category: Mythology & Folk Tales
Available: Audiobook | Paperback | Hardcover | Kindle | Audio CD
7. The Goddess Test
The Goddess Test retells a funny story set in the modern day. The main character is Kate. She's a caring, generous person. But she also has this no-nonsense attitude that makes her gritty. Her interactions with people are full of humor because she's very awkward. Kate's mother is dying of cancer.
So Kate makes a deal with Henry, Hades, that she will undergo seven tests and stay with him in the underworld for six months out of the year, as Persephone did, and he will keep her mother alive. But some of the other gods don't want her to succeed. Her life is in danger every second she stays with Hades in the underworld.
Kate starts to make friends in the middle of the book and falls in love with Henry. Henry is very enigmatic and mysterious, and dark. But despite the complexity of his character, he's also very accessible. He doubts himself, feels guilty, and tries hiding his emotions. It's evident right from the beginning that he truly cares about Kate.
Part of the suspense is that you never know when Kate is tested. Everything that happens is a test. There's good pacing, and it's easy to read. It keeps your interest, and very easy to get caught up in the story and lose track of time.
Author: Aimée Carter
Average Rating: 4.4/5
Category: Greek & Roman Fairy Tales for Children
Available: Audiobook | Paperback | Hardcover | Kindle | Mp3 CD
8. Abandon
Abandoned series is based on the Greek myth of Haiti, who kidnapped passivity and dragged her to the underworld to be his queen. It is the concept that intrigued me to read this book.
The series starts with the main character, Pierce, who's still getting a feel for her surroundings after a near-death experience a couple of years ago when she was 15. They called her an NDE, but she didn't have a near-death experience; she died! During this time, she got to experience the underworld and met a boy named John.
John is the lord of the underworld. So even though she found a way to escape the underworld, she's still seeing John pop up now and then, causing her to fear that maybe she wasn't supposed to come back to life after all. Pierce and her mother moved back to her hometown after her parent's divorce. Pierce doesn't realize it, but this move has set a chain of events that will make her situation more dangerous as the story continues.
At the story's beginning, John has accepted his fate as this lost soul responsible for ushering souls to the afterlife. He's accepted that this is his fate throughout eternity. John's primary character flaw seems to be that he's a bit of a hothead. I wanted to mention some writing style choices by the author.
The pacing of the stories is one of its best qualities. The fact that the three books are set in a shorter time window made reading easier. The first book opens, and you're told the inciting incident, basically what happened that pushed his character into this whole other world or this whole other experience.
The flashbacks reveal more of that chemistry between them and their story. Try the Abandon series if you love fantasy or mythology or want a fun series.
Author: Meg Cabot
Average Rating: 4.3/5
Category: Greek & Roman Fairy Tales for Children
Available: Audiobook | Paperback | Hardcover | Kindle | Audio CD
9. Goddess Interrupted
This book is the sequel to the Goddess Test. The Goddess Interrupted begins six months after the end of the Goddess Test. Kate has passed the test, and she enters the underworld. Then something goes wrong, and something is after caves and attacks them. So there's a lot more drama in this one. There is much more going on in this story than the Goddess Test. You can see more about what's down there and experience more of the great mythology.
Henry and Kate were a bit more frustrated. Kate constantly questions Henry's love for her, which is frustrating when it happens repeatedly. Everyone around her is telling her that he loves her. This book is Greek mythology set in the present time about an ordinary girl that goes into this testing period. It's pretty self-explanatory as far as how that all goes. There's a little mystery to it because other girls have been tested. She has to make it through this test.
Author: Aimée Carter
Average Rating: 4.7/5
Category: Teen & Young Adult Greek, Roman Myths & Legends
Available: Audiobook | Paperback | Library Binding | Kindle
10. The Star-Touched Queen
The Star Touch Queen is a standalone book. This book is about a seventeen-year-old girl named Maya, destined with a death horoscope. It features Indian and Greek mythology, with a Hades and Persephone vibe from this book. This is supposed to be a retelling, but the author twists the mythology elements. Seeing how she fit everything into it was amazing, but it made it unique and extraordinary to read.
Author: Roshani Chokshi
Average Rating: 4.1/5
Category: Teen & Young Adult Myths & Legends
Available: Audiobook | Paperback | Hardcover | Kindle | Audio CD
Where can You read about Persephone and Hades?
Persephone and Hades are told in ancient texts, such as the Homeric Hymns to Demeter, the Orphic Hymns, and Ovid's Metamorphoses. Here are some online resources where you can read about Persephone and Hades:
Theoi Greek Mythology – Persephone: This website provides a detailed overview of Persephone's story, including her abduction by Hades and her role as queen of the underworld. It also includes links to related myths and gods.
Theoi Greek Mythology – Hades: This page offers information about Hades, including his origins, domain in the underworld, and relationships with other gods.
Homeric Hymn to Demeter: This ancient Greek poem tells the story of Demeter's search for her daughter Persephone and eventual reunion. It also includes the tale of Persephone's abduction by Hades and her life in the underworld.
Ovid's Metamorphoses: This Roman poem retells the Persephone and Hades myth and many other Greek myths.
The Myth of Persephone – Greek Goddess of the Underworld: This article on the website Ancient History Encyclopedia provides an overview of the Persephone myth, including her abduction, marriage to Hades, and return to the world of the living.
The Abduction of Persephone by Hades: This article on the website GreekMythology.com offers a concise retelling of the myth, along with a list of related stories and characters.
I hope these resources help you learn more about the myth of Persephone and Hades!
---
These books delve into the intricate details of Hades and Persephone's narrative, including their origins, relationship, and the events that unfolded in their myth. This exploration allows you to engage with the rich tapestry of Greek mythology and understand the roles these figures played in the larger pantheon.
More Mythological Books:
Books On Greek Mythology For Beginners
Greek Mythology Retelling Books
Magical Greek Mythology Romance Books