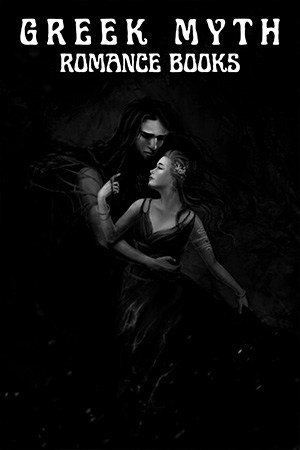 When we think about Greek mythology romance, we find Eros-Psyche, Persephone-Hades, Pyramus-Thisbe, Ares-Aphrodite, Artemis-Orion, Orpheus-Eurydice, and so on. Among them, my favorite couple is Pyramus and Thisbe. They were wonderful. Since they were children, they always looked at each other with curiosity. But they were the children of rival families. Because of that, they could never get closer. Since love always finds its way.
The youngsters discovered a crack in the wall and stood there for hours, whispering vows of love between themselves. The youngsters knew that their parents would never allow the couple's union. So they plan to run away to marry each other. But an unexpected event happen.
Despite their disagreements, the families suspended their hostilities and buried a couple of lovers, one beside the other. The tree nourished by the youngster's love continues to honor the couple with their sweet and reddish fruits, known as mulberries. So, the Greek romance myth was the same as the modern-day world, especially in the Asian region. Follow me if you want to read Greek myth romance books and retellings.
7 Greek Mythology Romance Books
Romance books about Greek mythology represent ancient Greek culture, politics, relationships, social behavior, etc. Ancient Greek people were fascinated by Greek gods-goddess and their love life. Many books only focused on the power or fantasy aspects of the Greek God, but I found some books that focus on romance or relationships among God. Now, I'll discuss my favorite 7 Greek mythology romance books. Let's begin!
| Name | Key Focus | Review (Goodreads) |
| --- | --- | --- |
| Devil May Care | Pirate Poseidon rescues an heiress and builds a dark relationship with her. | 4.2 |
| Circe | Greek goddess and witch Circe discovers many secrets and finds her love on the journey. | 4.2 |
| The Song of Achilles | Patroclus and demigod Achilles shares their feelings and shows the reality of life. | 4.3 |
| Lore | A modern retelling story that represents the situation and love life of different gods and goddesses. | 3.8 |
| Ariadne | Ariadne shows her point of view on the Minotaur and Theseus. | 3.8 |
| Medusa | Medusa describes her childhood, love, punishment, and all the transformation of her life. | 4.0 |
| Electric Idol | An unbelievable love story of Eros-Psyche. | 4.0 |
Greek Mythology Romance Books
1. Devil May Care (The Devil Trilogy)
Devil May Care is the third book in the trilogy, and it's a Greek mythology romance story retelling. The first one, called The Devil and the Deep Blue Sea, reminded me a lot of Sea of Ruin in how the hero treated the heroine. But we have Poseidon, who is a modern-day pirate. Zeus, Hades, and Poseidon are three brothers in the world, and they each have their trilogy. So if you want to check those out, you can. Those are also retellings.
In this one, Poseidon rescue a girl, her name is Ashley. He discovers that she's an heiress. Since he's a pirate, he decides to ransom her to her father. It turns out her father is involved with some things that are slightly nastier than we suspected. So, it won't be so easy to ransom this girl and get her off his hands. This involves some dubious consent and non-consensual things with a big age-gap romance. Some violent and sexual assault situations happen here. Check out The Poseidon Trilogy if you're interested.
Author: Amelia Wilde
Narrator: Heather Firth, Tor Thom
Publisher: Blackstone Publishing
Tropes: Suspense, Pirates, Anti-hero, Steamy
Number Of Pages: 184
Available: Audiobook | Paperback | Hardcover | Kindle
2. Circe
Circe is a mythological retelling about a minor Greek goddess and witch, Circe. As she's exiled to a remote island by the gods for performing some witchcraft when she shouldn't have been. She's then visited by heroes, men, and gods alike on the island, whether she wants them there or not. You might know her from Homer's Odyssey and her time with Odysseus. But either way, this story is empowering and engaging.
The plot of the book focuses on the romantic life of Circe. I loved the feminist aspect of the story. If you like stories that highlight the impact heroes and gods have on the people around them, this is an excellent book for you.
Author: Madeline Miller
Narrator: Perdita Weeks
Publisher: Audible Studios for Bloomsbury
Tropes: Magic, Feminism, Dystopian
Number Of Pages: 393
Available: Audiobook | Paperback | Hardcover | Mass Market Paperback | Audio CD
3. The Song of Achilles
The Song of Achilles is a Greek myth LGBT romance. Author Madeline has a way with words. The way she presents the conflict between gods and men is beautiful. The book retells the story of Patroclus and his encounter and relationship with the well-known hero and demigod Achilles. It is based on Homer's Iliad, but the difference here is that the perspective is shifted onto Patroclus, and it shines a light on the impact of power and glory on relationships.
The story was gripping, refreshing, and heartbreaking. I found the romance between Achilles and Patroclus so emotional and cute. Overall, the book is a lyrical masterpiece that represents the love and the warrior who is destined to fulfill a prophecy. If you know the story of Achilles, but want a completely different perspective and one that's a bit more modern, then you have got to give this a read.
Author: Madeline Miller
Narrator: Frazer Douglas
Publisher: Bloomsbury Publishing Plc
Tropes: LGBT, Friends-to-lovers
Number Of Pages: 378
Available: Audiobook | Paperback | Hardcover | Kindle
4. Lore
Lore is an urban fantasy romance with a Greek mythological aspect that won Goodreads Choice Award Nominee. If you're a fan of the Percy Jackson series, then you'll love it. Like the Percy Jackson series, it is told in the modern day ish. It's less of a retelling and more of a what are the gods doing now type of thing. Percy Jackson meets The Hunger Games and tells the story of an orphan living in New York who is avoiding a game called The Aegon. This game sees nine of the Olympian gods turn mortal for seven days as punishment for defying Zeus back in the day.
If someone kills one of those gods within those seven days, they are granted their immortality and their powers, and the God dies. Lore's family was killed in a previous Aegon. So she's trying to do everything she can to avoid participating this year. Athena shows up, wounded on her doorstep. This book is action-packed and fast-paced.
The first chapter and plot were confusing, which is the negative side of this book. But the story and characters were good enough. If you're looking for something you cannot put down and you'll read quickly, this is the one for you. It deals with things like feminism represents the gods and their flaws well, and I enjoyed the action, mystery, and romance.
Author: Alexandra Bracken
Narrator: Fryda Wolff
Publisher: Quercus Children's Books
Tropes: Mystery, Angels-demons, Drama
Number Of Pages: 480
Available: Audiobook | Paperback | Library Binding | Kindle
5. Ariadne
Ariadne is yet another retelling from the woman's perspective. If you know the story of the Minotaur, then you may have heard of Ariadne. This book tells her story from her perspective, everything from the birth of the Minotaur to her encounter with Theseus. This one started a little slow for me, but when it picked up, it picked up.
Ariadne's story is rich, diverse, and tragic, and Jennifer Saint does a good job of taking us along for the ride. She showcases one of the things I love the most about Greek mythology romance retellings, and that's why the story gets cemented in your mind so much better. That's simply because we get to see everything happening from this character's perspective their thoughts, feelings, love, emotions, everything. It means that some of these stories are ones you'll never forget.
Author: Jennifer Saint
Narrator: Kristin Atherton
Publisher: Wildfire
Tropes: Fairytale, Sci-fi, History
Number Of Pages: 320
Available: Audiobook | Paperback | Hardcover | Kindle | Audio CD
6. Medusa
Medusa tells the story of Medusa in her own words, wanting to take control of her own story. She tells us everything from her childhood to her punishment, from the gods, and everything that happened afterward with Perseus. This story doesn't hang around. It draws you in, takes you along for the ride, and spits you out the other side.
Medusa's story is ultimately tragic, and the author does an excellent job of representing that well, shedding light on it, but ultimately writing an entertaining Greek myth romance novel. It won International Rubery Book Award for Book of the Year. There's a reason why this book won an award. It is one of those books that inspires me to write.
Author: Jessie Burton
Narrator: Alisha Bailey
Publisher: Bloomsbury Publishing Plc
Tropes: Loners, Outcasts, Folklore, Strong-female-leads
Number Of Pages: 224
Available: Audiobook | Paperback | Hardcover | Kindle
7. Electric Idol
Electric Idol is book two in the Dark Olympus series. The first book, Neon Gods, follows the story of Persephone and Hades, and this book follows the story of Psyche and Eros. They're at a party, and Demeter, Psyche's mom, is trying to marry her off to Zeus since it didn't work. Demeter is trying to get Psyche to do it. Psyche leaves the room, and she runs into Eros, who has been hurt because he went to kill somebody for his mother.
So Psychic cleans them up, and then they're caught in the hallway by a photographer. It looks like they're about to kiss. The photographer takes a picture. Eros meets with Psyche, and he poisons her drink. But she already figures that because she drinks his drink.
Then he decides, the only way to get around this is for you to marry me. They get married. If you have not read this, you need to retell this spicy romance of Greek mythology. The hardcover is not good enough for quality, but the paperback is excellent for font size, color combination, cover, binding, and paper quality.
Author: Katee Robert
Narrator: Alex Moorcock, Zara Hampton-Brown
Publisher: Dreamscape Media
Tropes: Arc, Curvy-heroine, Dark, Angst, Fairy-tales
Number Of Pages: 375
Available: Audiobook | Paperback | Kindle | Audio CD
So those are my all-time best Greek mythology romance books so far. There are plenty more to read and even some to write. But I want to know from you what Greek mythology story is your favorite, and have you read any of these Greek mythology or any others? I would like to know. So leave me a comment, and I will reply.
Read more similar books:
5 Greek Myth Books About Medusa
5 Greek Myth Retellings Books About Zeus
15 Books On Greek Mythology For Beginners
15 Greek Mythology Retelling Books