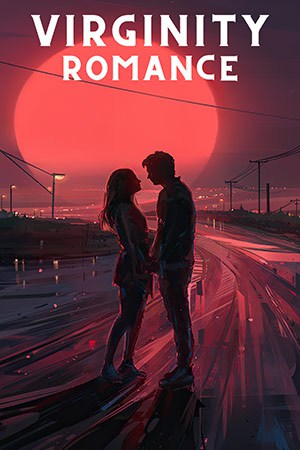 Hymen and virginity are not synonymous. So first, take it from your mind that both are synonymous. Hyman is nothing but a layer that separates the vagina. When you have your first intercourse, that's when you lose your virginity. That has nothing to do with hymen being torn or not being torn because it might be nonexistent genetically. The first thing people have to understand is that no hymen is not equal to virginity loss.
There are different types of people in this world. So, somebody who needs to be in a relationship for multiple years feels secure with this person. Then they're able to feel they lose their virginity to this person. It is because they're deeply in love. That's one type of person.
There's another person who needs to be in a relationship. They need that connection with that person, and they need to feel safe. Then they can lose their virginity that way. Some people want to lose their virginity because they're curious. Or maybe they are tired of not having sex, and then they want to get it over with to get it out of the way.
15 Virgin Romance Books
Researchers think that losing virginity is all about religious concepts. It's up to you to be able to have that personal connection, and it's up to you, and other people can't tell you what's best. Other people can't tell you what you need to do. It's your decision. You can wait until you're 30, or you can wait until you're 18. You are the right place to read about virgin hero/heroine romance books. I will review 15 virgin romance books for you. Let's begin!
1. First Comes Scandal (Rokesbys)
This book is about Georgiana Bridgerton, who gets ruined by a guy who needs the payout that her family will provide. So he tries to force her into a marriage with him by ruining her. But Georgiana's not going to put up with that. She would rather be a spinster and free than marry this guy who tried to ruin her. Her family doesn't want her to have to do that either.
Georgiana's godfather is a Rokesbys, and Nicholas Rokesby is unmarried. So the father calls him home and tells him, You need to marry Georgiana. They grew up together, and her family doesn't want her to marry this loser. Also, they don't want her to be a spinster and be on her own when this isn't her fault.
Nicholas goes to school to be a doctor, and he doesn't have time for a wife. He is planning to let her down easily and not marry her. But when they meet, they have such a sweet relationship together because they have that passed as a friendship. They're both virgins. However, Nicholas knows quite a bit about the female anatomy since he's a doctor. So that leads to some fun experiments with both of them.
Author: Julia Quinn
Average Customer Review: (4.5 out of 5, on Amazon)
Category: Regency Romances, Women's Historical Fiction
Available: Audiobook | Paperback | Hardcover | Kindle | Mass Market Paperback
---
2. The Highwayman (Victorian Rebels)
The story is about Dorian Blackwell, the Blackheart of Ben More. He is running the underworld with his hard past. He was in prison for a very long time, and he formed a group of guys together so that they could survive this prison together. Also, he had a love named Farah. Something that happened to her, and he murdered someone who hurt her.
Farrah ends up hearing that he dies in prison. So she takes his last name and lives as if she's his widow. But he didn't die. So there's a whole bunch of going on in this series. Dorian spent most of his youth and young person-years in prison. When he got out of prison, he had such dark feelings. When he gets Farah back, he's a virgin, and they make it work.
Author: Kerrigan Byrne
Average Customer Review: (4.5 out of 5, on Amazon)
Category: Scottish Historical Romance
Available: Audiobook | Mass Market Paperback | Kindle | Audio CD
---
3. Caressed by Ice (Psy-Changeling)
This is Judd and Brenna's story, so you need to read the Psy-Changeling books in order. It's not some of the other paranormals is where you can start wherever you want. Judd was an arrow, a leaping killer for the sci changeling. He starts falling for a Snow Dancer whose name is Brenna. She was previously held captive by a sci serial killer and was tortured and almost killed. But Judd helped to rescue her.
So there's a connection between them. They aren't supposed to have sex or haven't had sex. Also, they make babies through labs. You don't fall in love with someone because they are still virgins and don't have any emotion. As Judd's an arrow, there's this certain thing in his brain that whenever he is feeling emotion, it is causing extreme pain to him. Even physical touch will hurt him. So, Judd has never had sex with anyone because it would hurt him a lot. Also, he's never loved anyone the way that he loves Brenna.
Author: Nalini Singh
Average Customer Review: (4.6 out of 5, on Amazon)
Category: Paranormal Ghost Romance
Available: Audiobook | Paperback | Hardcover | Kindle | Mass Market Paperback
---
4. Demon from the Dark (Immortals After Dark)
This one is about Malkom Slaine, who we call Slaine. Then we have Carrow Graie, who is a witch. We've met her before when dealing with some of the other witches in the series. But she is on Torture Island. It's not called Torture Island, but there's a bunch of magical creatures. The paranormal people trapped on this island are being experimented on by one of our other heroes in the series.
Malkom Slaine lives in a demon dimension, and he's part demon, part vampire. So he has the demon part, which means they have a demon seal. When they find their mate, they're able to ejaculate for the first time. So he also can only get hard for his mate. On the other hand, Carrow gets sent to capture him. Otherwise, they won't let her. It's her niece that she is supposed to protect, and so she doesn't have a choice. She needs to get this guy, or she won't get her niece back.
But also very quickly falling for him because he's her mate. They're meant to be together. But they haven't even had a chance to have sex, and they are still virgins. So many of his parts are that he feels drawn to her and wants to protect her.
Author: Kresley Cole
Average Customer Review: (4.7 out of 5, on Amazon)
Category: Paranormal Demons & Devils Romance
Available: Paperback | Hardcover | Kindle | Mass Market Paperback
---
5. The Fae King's Curse (Between Dawn and Dusk)
This book deals with a fae king (Kirian) who has a curse that he will be blind until he finds his fated mate. But the thing is, he finds his fated mate by sight. If Kirian had sex with anyone else but his fated mate, he would be blind forever. Interestingly, the story is told because he takes a portal to the human world every year on his birthday. So he lives on up here a little bit. He lives in the fairy world, and every year on his birthday, he comes through the human world.
So Kirian comes through and meets Quinn every single day. But he very quickly is older than her, so they both meet when they're 13. Then very quickly, he's a grown adult. This sounds like it would be a pervy story. When you start reading it, you see that he never touch her anymore. There's never anything sexual going on with them. Once Quinn's 18, it's been six years her time, but it's been three thousand years for Kirian.
He knows that she's the one for him, and he finally brings her through and asks her to spend a year with him. So every time that he comes to meet her, she's expecting him to have found his mate, not realizing that she is his mate. Kirian is a virgin because he's been waiting for his mate to do it. Then he finally decides because he doesn't know whether she's his mate or not.
Author: Jamie Schlosser
Average Customer Review: (4.5 out of 5, on Amazon)
Category: Humorous Fantasy
Available: Paperback | Kindle
---
6. Love in the Wild: A Tarzan Retelling
It's a retelling of Tarzan of the Apes or Tarzan and Jane. In this book, Tarzan is Thorne, and when he's three years old, his family is murdered, and he's left in the jungle to be raised by apes or gorillas. He grows up and becomes king of the jungle. Also, he can communicate with a lot of animals. Then we have Jane, whose name is Eden. She is a photojournalist, and she goes on a tour. Also, they get killed by all of her, the group she went with to kill poachers.
When she's about to be raped and murdered, she gets saved by Thorne. Moreover, she had heard stories about this lost Duke of Somerset, who went missing when he was a child. So the more she hears about him, the more she sees the plane crash site where his parents died and realize who this is. Thorne doesn't know anything of that. He has very little vocabulary at the time. Obviously, he's a virgin because there haven't been any women around. So Eden thinks that Thorne is perfect and wants to have sex with him.
They won't stay together because she wants to return to her life. So this book is a Neanderthal romance where a woman time travels back to like B.C. times to when there were only Neanderthals. It's a complete story, but it's all told from Eden's point of view.
Author: Emma Castle
Average Customer Review: (4.3 out of 5, on Amazon)
Category: Billionaire Romance
Available: Audiobook | Paperback | Hardcover | Kindle
---
7. The Game Plan (Game On)
This one is about a football player named Ethan Dexter, and he's had a thing for Fiona McKenzie, which is his friend's wife's sister. He is a virgin hero and pierces all over the place. Then he makes a bet with her that kissing a guy with a beard would be great. So that happens. He had a bad experience the first time he tried to have sex with a girl, part of it having to do with that. He's pretty big.
So he's messed around with some girls, but he's never done it with anyone before. In this case, we have a girl who she's the more experienced one. She's surprised that he's a virgin, but she's once he tells her his reason. There's not too much else to say about this one as with the others because it's a contemporary football romance. Also, it's a friend to lovers and a long-distance virgin romance.
Author: Kristen Callihan
Average Customer Review: (4.4 out of 5, on Amazon)
Category: Contemporary Literature & Fiction
Available: Paperback | Kindle
---
8. Never Sweeter (Dark Obsession)
It is a curvy girl romance, and most of this has to do with the curvy aspect. We have Tate Sullivan, who had been Letty's high school bully. Now he's trying to make good on it, and he has always had a crush on her. That's part of why he was a bully to her because she rejected him initially. But it was mostly a misunderstanding because she thought he was trying to trick her by asking her out. Also, she has a lot of insecurities about her weight.
Tate is a virgin because his secret part is huge! So that's why it's a guilty pleasure. He is ashamed that it's not comfortable to have sex with anyone. But all his problem and anxiety turns into pleasure when Letty is with him.
Author: Charlotte Stein
Average Customer Review: (4.1 out of 5, on Amazon)
Category: Women's New Adult & College Fiction
Available: Kindle
---
9. Losing It
This story is about a girl named Bliss Edwards. She tells her best friend, Kelsey, that she is a virgin. So her best friend decided it would be a good idea to get her virginity lost one night. While they're in college, they go to a bar, and she meets a guy (Garrick) and hooks up with him. The next day she found that he was her new teacher. So they let it go and try to move past their little hookup.
However, Bliss cannot move past it, and neither can Garrick. It's how they deal with being a teacher and student. So if you're also into forbidden love, that's also in there. This one's very lighthearted, and there's not a lot of smut in it. If you're looking for something more centered around her virginity, this is a story for you.
Author: Cora Carmack
Average Customer Review: (4.2 out of 5, on Amazon)
Category: Coming of Age Fiction
Available: Audiobook | Paperback | Kindle
---
10. Until Nico
Nico is in a series of Brothers. There are five of them, called the Until Series and chronicles. Five brothers are cursed, but it's not a real curse. They're cursed with something called the BOOM. Further, it's the men and the Mason family when they finally meet the women. They're supposed to be there forever. They feel the boom where they automatically know she's the one.
One day, when Nico finds a phone and returns it to a virgin girl named Sophie, he realizes that to boom and doesn't let her walk away from him. Meanwhile, Sophie has spent most of her life alone after her teenage years. But Nico forces her out of her shell, and their relationship is so cute.
Author: Aurora Rose Reynolds
Average Customer Review: (4.7 out of 5, on Amazon)
Category: Romantic Suspense
Available: Audiobook | Paperback | Kindle | Audio CD
---
11. Playing for Keeps (Neighbor from Hell)
This story is about a virgin girl named Hayley who is tired of being a pushover. So she decides that she is going to stick it to her neighbor. They're also coworkers at school because they're both teachers. Also, Jason wanted to take her under his wing to stop being the soft little flower.
However, after cuddling and hanging out, they realized they liked each other. They end up having love and sex, which is forbidden because they are coworkers. So if you like the enemy to love and forbidden trope, try it.
Author: R.L. Mathewson
Average Customer Review: (4.3 out of 5, on Amazon)
Category: Romantic Comedy
Available: Audiobook | Paperback | Kindle
---
12. Elements of Chemistry: Attraction (Hypothesis)
This book is about Kaitlyn and her chemistry lab partner in college, Martin. After she finds out about a plan to take him down, she alerts him. Martin uses this to get closer to her because he harbors leftfield tendencies. However, Martin is serious about not wanting sex from her and doesn't care that she's a virgin anyway.
So Martin decides to ask her to spend a week with him at his beach house over the spring break, and she reluctantly agrees. He uses this as a chance to get her out of a shell. Kaitlyn is so funny, and Martin is so sweet. You have to read all three books because they all end in cliffhangers except the last one, which is annoying.
Author: Penny Reid
Average Customer Review: (4.3 out of 5, on Amazon)
Category: Women's Humorous Fiction
Available: Paperback | Kindle | Audio CD
---
13. Make Me Bad
The story is about a man named Ben. He needs to do community service hours after getting into a bar fight. Also, he takes on a community service project at the library, where he runs into Madison, who he had saved from a deadly situation. Madison reluctantly agrees to let him volunteer for his community service hours, but only if he makes her bad.
Madison is the police chief's daughter and a cop's sister, so she has always been put in this little shell and not let do anything. Though Ben thinks this is a terrible idea, he agrees to help her be bad and lose her virginity. However, she starts developing feelings for him in most of these stories.
Author: R.S. Grey
Average Customer Review: (4.5 out of 5, on Amazon)
Category: Romantic Comedy
Available: Audiobook | Paperback | Kindle | Audio CD
---
14. When the Duke Returns (Desperate Duchesses)
Both characters (Simeon & Isidore) are virgins and married when they were young. Then Simeon goes on an adventure around the world. As Isidore gets older, she invites him to come home because she needs a husband. So she acts out in an attempt to make him come home. He does, but they don't know each other.
Isidore is incredibly surprised to find out he's a virgin. Then Chapter one starts with his virginity. Simeon remains a virgin because he's in his late twenties when this book happens, and he views himself as married to her. Also, he thinks that if she has expectations, he should have the same expectations.
I like seeing them learn how to be both emotionally and sexually because they're both inexperienced, and it is a huge part of their relationship going together with chemistry. They are attracted to each other but learn how to make everything work and communicate. It is one of the best virgin romance books I have ever read.
Author: Eloisa James
Average Customer Review: (4.5 out of 5, on Amazon)
Category: 20th Century Historical Romance
Available: Audiobook | Paperback | Hardcover | Kindle | Mass Market Paperback
---
15. Keepsake (True North)
It is the third book in the True North series. You do not have to read these in order, but I highly recommend you do, because they're all good books. Keepsake follows Zach, who works on a farm. A large portion of the series follows this family called the Shipley's, and they own a farm in Vermont where Zach works. When he was 19, he was kicked out of a cult, which you learn why he was kicked out. In his early 20s, he lives in Vermont and works on this farm. He's a precious, adorable, kind man.
Lark (heroine) goes to this farm to spend time with a friend and get away from her family. She was kidnapped while doing non-profit work. Now she's no longer kidnapped. They connect, and she is not a virgin. But Zach and his virginity is public knowledge, like everybody knows it. He's not opposed to having sex because of his upbringing.
Author: Sarina Bowen
Average Customer Review: (4.6 out of 5, on Amazon)
Category: Erotic Fiction
Available: Audiobook | Paperback | Kindle | Audio CD
---
Read More Similar Books: 15 Books About Arranged Marriage