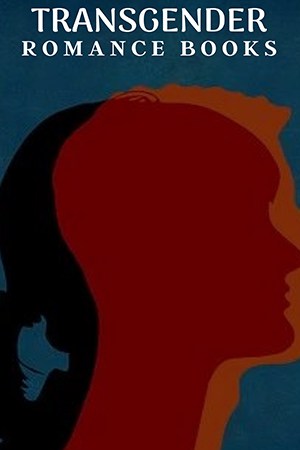 Transgender is a large community that mostly comes from romance or non-fiction. The books that represent trans romance also include mental health, social culture, and many unethical aspects. Before reading any transgender representation book, you must know about the scientific reason behind them.
The chromosomes and genitalia you're born with make up your biological sex. But sex and gender aren't the same things. Gender comprises two other areas: gender identity and gender expression. Biological sex is based on many physical factors, including chromosomes, hormones, and genitals.
Most people fall at one end of the spectrum or the other. Most people are either entirely male or entirely female. But for a variety of reasons, about one in 100 people are somewhere between male and female.
People can be biologically somewhere between because of the gene. Every embryo has a pair of proto gonads, neither male nor female. Gender identity is purely based on if you identify yourself as male, female, or another gender. It is where transgender people come in. Transgender people are individuals who don't identify with the sex they were born with.
Cisgender people are those who identify with the sex they were born with. There's still a lot of research on the biology of being transgender, as we don't know everything quite yet. A wide variety of environmental factors such as hormones, chemicals, and nutrients determine if the brain and genitals become male or female.
It's important to remember that having a gender expression that doesn't 100% match your biological sex doesn't make you transgender. Few people completely comply with all cultural stereotypes that define what it means to be male or female. If you are waiting to read trans romance books, you are in the right place. Keep scrolling!
10 Trans Romance Novels (Transgender Relationship)
Transgender or other sexuality makes a romance book more complex and versatile. As a romance reader, I like to read a different type of romance and connect it with real life. We often ignore reading LGBTQ books because we sometimes think that these are not on our radar. But we are wrong! You can not ignore it after reading any queer story if you are a book lover.
When I first read a trans romance book, I was shocked because I was excited while reading. Then I realized that a trans author could also write awesome stories.
After my realization, I read many trans representation books. I'm here to recommend some trans-spectrum protagonists so that you have a list of books. Now I will review my top 10 trans romance novels for you. Let's begin!
| Name | Key Focus | Review (Goodreads) |
| --- | --- | --- |
| Detransition, Baby | It's a workplace romance between two transgender people. | 4.0 |
| I Wish You All the Best | A campus love story represents a friendship to lover situation. | 4.1 |
| Coffee Boy | It's a romance between a gay and trans guy with political aspects and crime. | 3.7 |
| If I Was Your Girl | A trans girl falls in love with a boy who bullies and abuses her randomly. | 4.0 |
| Long Macchiatos and Monsters | A sweet trans love story deals with disability and sexuality. | 3.7 |
| George | The trans girl protagonist secretly performs as a girl on the school campus, where romance begins. | 4.0 |
| Yes, You Are Trans Enough | A transgender memoir represents the inner feelings of trans people and social status. | 4.4 |
| Uncomfortable Labels | A gender studies book that teaches how to win trans situation and deals with autism spectrum. | 4.1 |
| Tranny | The book is a journey about the author becoming an out trans woman and telling the truth. | 4.3 |
| Trans Mission | A trans man deals with politics, society, and current events. | 4.0 |
Trans romance books
1. Detransition, Baby
I didn't know this book existed until it was longlisted for the Women's Prize for Fiction 2021. It has made history for being the first book on the Women's Prize for fiction written by trans women. The story follows the lives of two people living in Brooklyn. One of them is a trans woman named Reese, about 35 years old. She's in her mid-thirties, and she used to be in a lesbian relationship with another trans woman called Amy.
Amy has since that relationship transitioned because she was beaten up in the street, and she felt vulnerable, and she transitioned. Then she goes by Ames. So, we have Ames, a formerly transgender woman who is now living as a man.
Ames has accidentally knocked up his boss, Katrina. Katrina is a 39-year-old woman of Chinese and Jewish blood. Her father was a Jewish emigrant, and her mother was a Chinese migrant.
Now they all live in New York City. Katrina got knocked up because Ames thought that he was infertile. He spent six years as a trans woman and assumed that all of that time spent taking estrogen meant that his testicles shriveled up and he was no longer fertile. That turned out not to be true.
Now, Katrina is pregnant, and Ames is the father, but neither feels ready to be parents. So Ames makes a pretty strange leap of calling up his ex-girlfriend, Reese. She has spent her entire life desperate to be a mother, but as a trans woman, she cannot carry her children. So the book, from this moment on, splits its time up between the past and the present.
This book does not shy away from the harsh and dark truths of trans people. Also, it digs into issues of class, race, privilege, and labor as well. For a transgender person, it's a fantastic piece of fiction and one of the best trans romance novels I have ever read.
Author: Torrey Peters
Publisher: Random House Audio
Average Customer Review: (4.2 out of 5, on Amazon)
Tropes: Women's Fiction, Arc, Literature
Number Of Pages: 337
Available: Audiobook | Paperback | Hardcover | Kindle
---
2. I Wish You All the Best
The story is about Ben, a non-binary teen who comes out to their parents because they are thrown out of their home. So they reconnect with their estranged sister, Hannah. Then they move in there and start the last semester of high school at a brand new school.
While there, they make a ton of new friends. But the most memorable of them is a boy named Nathan, who is cute and whom Ben might be falling for. It is a brilliant contemporary book. It is full of heart, joy, and love and covers various topics. If you like realistic fiction with trans romance tropes, you must try it first.
Author: Mason Deaver
Publisher: Scholastic Audio
Award nominee: Goodreads Choice
Average Customer Review: (4.7 out of 5, on Amazon)
Tropes: Mental Health, Anxiety, Friends-to-lovers, Emotional-pain
Number Of Pages: 329
Available: Audiobook | Paperback | Hardcover | Kindle
---
3. Coffee Boy
It is a male-male romance with a trans guy as the protagonist. We follow Kieran, who gets a great internship working for a political campaign only to develop a crush on his very straight-laced boss. The story is very short, and there is not enough background set up, but it's enough to give you full entertainment and romance.
Austin Chant writes romances that I adore, and this is one of those great pieces of fiction. As a transgender person, he shows his emotions and feelings naturally. If you want a combination of gay and transgender relationships, this book is for you.
Author: Austin Chant
Average Customer Review: (4.4 out of 5, on Amazon)
Tropes: White-collar, Politics, Gay
Number Of Pages: 162
Item Weight: 4.6 ounces
Dimensions: 4.25 x 0.37 x 7 inches
Available: Paperback
---
4. If I Was Your Girl
This book features a trans girl protagonist named Amanda, who has started a new school because she is running from something that happened at her previous school. But she is the victim of some very transphobic bullying at this new school. Amanda is trying to fly under the radar, and then she finds herself falling for a boy named Grant.
It's incredibly difficult to get through at times. We love a book that has a trans girl on the cover. Moreover, it is such a valuable piece of literature, and I cannot recommend it enough.
Author: Meredith Russo
Publisher: Flatiron Books
Average Customer Review: (4.7 out of 5, on Amazon)
Tropes: Fiction on Bullying, Cry-worthy, Erotica, Abuse
Number Of Pages: 320
Reading age: 13+ years
Grade level: 10 – 12
Available: Audiobook | Paperback | Hardcover | Kindle | Audio CD
---
5. Long Macchiatos and Monsters
This novella is about Jalen, who is genderqueer. They spend most of their time hanging around their local coffee shop, not wanting to go to their university classes and obsessing over bad sci-fi movies. One day they meet P, a trans guy. Then the two of them fall for each other fast. He is also disabled.
Overall, this is a sweet and quick trans love story. You can finish it in one sitting. I read it for a Pride Month a couple of years ago and have not regretted it because it's delightful. But the story is slightly weak and has some unrealistic scenes. You can try it if that is okay for you.
Author: Alison Evans
Average Customer Review: (3.7 out of 5)
Tropes: Disabilities, Nonbinary-genderqueer
Number Of Pages: 44
6. George
The author is a trans-spectrum. However, they do not share the identity of the protagonist, George. It is a classic book about a young trans girl who wants to be able to portray Charlotte in her school's production of Charlotte's Web. Even though that is a role traditionally assigned to a female student, no one knows that she is a girl.
Middle grade is significant to get queer stories into the hands of younger kids. Whether these stories are telling young children that it's okay if they are feeling a certain way or if it's about teaching young children to be allies from a very early age. George was one of the very first stepping stones of queer middle grade. It is a beautifully written story, and I highly recommend this trans romance book.
Author: Alex Gino
Publisher: Scholastic Inc.
Average Customer Review: (4.7 out of 5, on Amazon)
Tropes: Friendship, Pop culture-anthropology, Coming-of-age
Number Of Pages: 224
Item Weight: 5.6 ounces
Dimensions: 5.25 x 0.5 x 7.5 inches
Available: Audiobook | Paperback | Hardcover | Kindle | Audio CD
---
7. Yes, You Are Trans Enough: My Transition from Self-Loathing to Self-Love
It is a memoir and a book that tackles misinformation. Mia Violet is a writer, blogger, and author from the UK. She explores her journey as a trans woman and speaks out to other trans people. Other people are going through struggles with gender identity, and promising them that is enough.
This book represents Mia's journey, and it speaks to the journeys of other trans people. Also, it talks about the media and how information is skewed and twisted when it comes to trans people. Then it tries to break down the ideas of fear, anger, love, confusion, and aggression regarding the relationship between trans people and cis people and how that stuff is all stirred up by the media.
So, the book is about Mia Violet loving herself as a trans woman and trying to tell us that trans people deserve love. The trans people will get hope and love first and foremost, and Mia is also a very accessible writer. I recommend this book for everyone to understand the inner feelings of the transgender. Please choose the paperback, because the hardcover quality is not good enough.
Author: Mia Violet
Publisher: Jessica Kingsley
Average Customer Review: (4.9 out of 5, on Amazon)
Tropes: Demographic Studies, Memoirs, Feminism
Number Of Pages: 352
Available: Paperback | Kindle
---
8. Uncomfortable Labels: My Life as a Gay Autistic Trans Woman
Laura Kate Dale is a fantastic video games journalist. Since the beginning, she has been a regular on Jim Stirling's Pod acquisition podcast. This book is fantastic how concise she makes for a compelling memoir and comfortable labels her life as a trans woman with autism spectrum. So it's about realizing a lot about herself, including and beyond being a trans woman.
The story talks about how difficult it is being on the autism spectrum, going through school, and going through the early twenties. It's a book of self-discovery and a very intensely personal journey. You will learn a lot about Laura along the journey while also learning about trans people.
So, any teachers who think they understand the signs of autism and how to help autistic children read this book because there's a lot you might not know.
Author: Dale
Average Customer Review: (4.6 out of 5, on Amazon)
Tropes: Gender Studies
Number Of Pages: 192
Available: Paperback | Kindle
---
9. Tranny: Confessions of Punk Rock's Most Infamous Anarchist Sellout
Laura Jane Grace is a legend of the punk music scene and is a punk rock star. So it's a punk thing to do to take a slur and try to repurpose it and repurpose it for something good. Her personal story is an amazing one.
The book is a journey about her becoming an out trans woman and telling the world truth. That's what sets this apart from other books, memoirs, and trans narratives by trans writers because she was already famous and presented unique struggles at the same time.
Also, you get to see the author's love life and her conflict with others. This book is predictable and so long that it feels boring for some readers. But you can try it if you like a slow-paced trans love story.
Author: Laura Jane Grace
Publisher: Hachette Audio
Average Customer Review: (4.8 out of 5, on Amazon)
Tropes: Musician Biographies, Politics-anarchism
Number Of Pages: 320
Available: Audiobook | Paperback | Hardcover | Kindle | Audio CD
---
10. Trans Mission: My Quest to a Beard
The book was written by a trans man called Alex Bertie. From the cover and the title, you can tell that this is a slightly more jovial book. Alex Bertie is a prominent trans guy who remarks that he was trans from around the age of 15, and this is his journey to becoming what he is. It's difficult to put that into words, isn't it? But this is him trying to explore his truth and write it down.
So it's very similar to Uncomfortable Labels. It also seems that many trans activists are trans women more than trans men. Trans Mission is a very lovable book about personal exploration. Alex writes with a lot of wit and wisdom. He represents the mental health issue and trans romance very uniquely. Don't miss this book!
Author: Alex Bertie
Publisher: Hachette Audio
Average Customer Review: (4.7 out of 5, on Amazon)
Tropes: Politics, Society & Current Events
Number Of Pages: 304
Available: Audiobook | Paperback | Hardcover | Kindle
---
Last words
These are trans books by trans writers that can help you discover more about transgender people and their love lives. If you're an ordinary cis person who wants to know more about the journeys, the lives, the struggles, and the existence of trans people, you need to read some of these books.
They will teach you a lot, whether they're fiction or not, whether a trans woman or man writes them. They will teach you an incredible amount and unlock a lot of personal sympathy and empathy. If you are a trans-spectrum person who loves books, we need your voice on platforms like BookTube and blogs. Please let me know what some of your favorite voices trans books are in the comments below.
---
Read more similar books:
5 Bisexual Novels Like Boyfriend Material