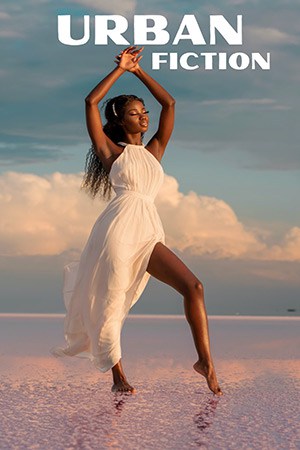 The Coldest Winter Ever by Sister Souljah is classified as urban fiction. Our main character, Winter Santiago, who lives in Brooklyn, is the tale of our story. She is introduced to this beautiful lifestyle of riches and being well-dressed and popular among her friends. Her father is involved in a drug business.
Eventually, something's happened, and Winter has to learn how to make it independently. How many barriers and obstacles she overcomes and how she becomes this character we ultimately love to hate is unique. But she is a character who teaches us valuable lessons not to take many things for granted, and everything you have can be taken away from you quickly.
Books like The Coldest Winter Ever show poverty, racism, abuse, and survival. Each book offers a unique perspective on these issues and will leave a lasting impression on the reader.
10 Books Like The Coldest Winter Ever ( Black & African American Women's Fiction)
The Coldest Winter Ever is an excellent book for many young black women to see themselves, and not that you would want to be in Winter Santiago's position. But it was relatable that many black women and men find themselves in this position. Do you want to read more similar books? I will discuss ten books that you find the courage girl like Winter. Let's go!
1. Life After Death
Sister Souljah is an American author, activist, musician, and film producer. Twenty years ago, she wrote The Coldest Winter Ever, an outstanding novel that sold over a million copies. In that novel, we are introduced to Winter Santiago and her life as a hustler. The novel ends with Winter Santiago going to prison for 15 long years. Now, everyone who read it wanted to know what happens to Winter in prison, and Sister Soldier answers the very question in the sequel.
Life After Death begins with a scenario where Winter is getting ready for her release from prison and is shot dead. Winter then gets trapped in the dimension between heaven and hell, where she has to learn vital lessons and evaluate her life on Earth to transcend to heaven.
There are many problems in this book. The book elaborately talks about the Islamic view on life after death. The author writes about Allah being the almighty all-powerful, or, as she writes, judges every individual based on their good or evil deeds.
The author expresses her political and religious views in the book, but it might alienate her reader base. She also criticizes a few other religions and belief systems, which can be an issue. She also presents an extreme view of abortion being murder, which might spark a few opposing thoughts in some readers.
So, many readers might disagree with what she's writing in this book. The book is three hundred-plus pages, and the first 20 to 30 percent is spent figuring out what is happening. The plot jumps from one idea to another, hence confusing the reader. The book has mystical elements; what was amusing to me was the cars, clothes, and brands she witnesses in the afterlife.
Author: Sister Souljah
Average Rating: 4.0/5
Category: Fiction Urban Life, Black & African American Women's Fiction
Available: Audiobook | Paperback | Hardcover | Kindle | Audio CD
2. Flyy Girl
Flyy Girl follows Tracy Ellison, a young woman in Germantown, a suburb of Philadelphia. She is coming into maturity right before the crack epidemic takes over. She's young, gorgeous, and unafraid of anyone who gets anywhere she wants. Unlike other stories with a similar plot and storyline, this story is different because she comes from a two-parent household, and her parents work. So she has that immediate foundation. She has that confidence and certainty from two parents who love her in the home.
Tracy's father decides that he needs a break. He still pays all the bills he pops up when he wants to, but he doesn't want to come home and stays gone for a long time. During his absence, Tracy goes through maturity, dating, and seeking a masculine presence. She doesn't necessarily process it that way because she's young, but this is what she's going through. It is something that does get unpacked as a storyline continues.
Tracy prides himself on being able to do this. But Victor is a super handsome, charismatic man who is intimate with any young woman. What makes that so interesting is that he understands the art of manipulation. So even before he physically has intercourse with them, he mentally manipulates their minds.
Tracy falls for him like everyone he's pursued and loses herself in that. But what makes her so different is that she always knows what it is. She never fools herself about it. But what she doesn't understand throughout the process is that he likes her, too.
So as these two individuals grow, you see them make different decisions. But there's always mutual love, respect, and maybe even a little, always an interest. We see them meet, fall in love and have that initial passion and desire. Reading this book was epic because I read this book when I was 12. I focused on Tracy's encounters and escapades with the boys and the young man she was dating. The real-life fiction and theme are very similar to The Coldest Winter Ever.
Author: Omar Tyree
Average Rating: 4.8/5
Category: Contemporary Literature & Fiction
Available: Mass Market Paperback | Paperback | Hardcover | Kindle | Audio CD
3. Tales 4rm Da Dale: A Short Story Collection
Tales 4rm Da Dale is a collection of three short stories, all following characters living in Riverdale, Georgia, and some of the sticky situations they get into. The first book in this collection is Money Blessings, which follows Rico, who is constantly grinding well and selling drugs. He's trapped and doesn't seem to be making his way up to the top. So he decides to get in touch with a route worker, and after he gets in touch with this real worker, he starts to flourish. But at the end of the day, all money isn't good money.
The second story is called My Dukes. This is about a guy named Jay Rob, and he is a team that cannot stay out of trouble. Also, it gets to the point where his mom is so fed up with him that she kicks him out.
So this gives him free rein to get into even more trouble. He ends up teaming up with these other two guys for the day, and they decide that they're going to go and try to pull a few licks. But something goes wrong, and he leaves for dead, and his mom's love is tested.
The last story in this collection is called Chillout, about a guy named Rhell who is in prison. He's been convicted of murder. He has a young kid in his cell named Juvie. This story is his hope that it would try to get him on the right path. So that is the three stories in this collection. If you like The Coldest Winter Ever, you will love it because of its similar theme.
Author: Elijah R. Freeman
Average Rating: 4.9/5
Category: Fiction Urban Life
Available: Paperback | Kindle
4. The Animal Series
At the beginning of this book, Animal has been sentenced to death, but somehow, Animal escapes prison. He has been living in the Caribbean for three years like a fugitive. However, he has a woman that's back in Harlem named Gucci.
All bets are off when he discovers that his old enemies have done something to Gucci. He has to come back to Harlem to light shit up because nobody touches someone close to an Animal without consequences. He always seems to stay ten steps ahead of everyone else because he's intelligent. There are character and plot similarities with The Coldest Winter Ever.
Author: K'wan
Average Rating: 4.7/5
Category: Black & African American Urban Fiction
Available: Audiobook | Paperback | Kindle | Audio CD
5. Moth to a Flame
This book is about a drug kingpin named Benjamin Atkins. He has tried to ensure that his daughter, Raven Atkins, is away from all the turmoil of being in the game. He has sheltered her pretty much her entire life. Raven falls madly in love with Mizan. There's nothing her father can do to stop her from getting into this duel, even though he's entirely against it.
At first, everything is so good between them. But at some point, things get very violent. Moth to a Flame is a great starting point to a long but excellent story that follows if you can handle reading.
Author: Ashley Antoinette
Average Rating: 4.8/5
Category: Black & African American Women's Fiction
Available: Audiobook | Paperback | Mass Market Paperback | Kindle | MP3 CD
6. Push by Sapphire
Push is a heart-wrenching novel that tells the story of a young black woman living in Harlem. She has experienced horrific abuse and neglect throughout her life. The book explores poverty, abuse, and survival and is an unforgettable read like The Coldest Winter Ever.
7. A Piece of Cake by Cupcake Brown
A Piece of Cake is a memoir about Cupcake Brown's journey from a troubled childhood to a successful career as a lawyer. The book is a raw and honest portrayal of Brown's addiction, abuse, and homelessness struggles. It's a testament to the resilience of the human spirit.
8. The Street by Ann Petry
The Street is a classic novel that explores the lives of African Americans living in Harlem in the 1940s. The book follows the story of a single mother struggling to provide for her family in a society that is hostile to black women. The book is a powerful and insightful portrayal of the challenges faced by African Americans during this period. While reading, you see her through Winter from The Coldest Winter Ever.
9. Monster by Walter Dean Myers
Monster is a young adult novel that tells the story of a 16-year-old black boy who is accused of participating in a robbery and murder. The book is written in a unique format that blends screenplay and journal entries. It's a powerful exploration of racism and the criminal justice system.
10. The Bluest Eye by Toni Morrison
The Bluest Eye is a classic novel that explores the impact of racism and beauty standards on the lives of African American girls. The book features a young black girl desperate to be seen as beautiful in a society that values white beauty above all else. The book is a haunting portrayal of the effects of racism and internalized oppression.
---
Each book offers a unique and powerful perspective on important social issues. If you want to explore the experiences of those facing poverty, abuse, racism, and other forms of adversity, they are a great place to start.
Read More Similar:
Best-Selling Fiction Books All Time
Racism Memoir Books Like Born A Crime
Realistic Racism Books Like Dear Martin