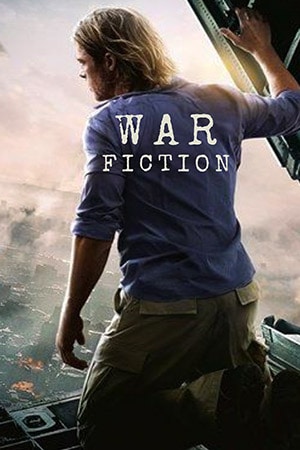 The Alice Network by Kate Quinn is a historical fiction novel during World War One and Two. The story starts with Charlie, she steps off a boat and from America into England. Also, she's there with her mother on a trip to Switzerland because she has gotten pregnant, and they're going to Switzerland to get rid of it.
However, Charlie has another plan in mind. She has a name and address written down in her pocket. It concerns her cousin, Rose, who's gone missing during World War Two. Charlie goes out on the adventure and tries to figure out the mystery of what happened to Rose.
Books like The Alice Network offers a fresh perspective on history, espionage, and the human experience. They all feature strong female protagonists who face difficult choices and challenges. These women are inspiring and relatable, and their stories will resonate with readers of all ages and backgrounds. They explore love, sacrifice, loyalty, betrayal, and resilience, leaving a lasting impression on you long after you finish reading.
10 Books Like The Alice Network (Historical War Fiction)
In the book The Alice Network, I love seeing Charlie progress and learning her story and background and everything she lived through, and it was a beautiful book.
This book is all about a strong girl's adventure and struggle. I read many war fiction books and found similar books with The Alice Network. So I will talk about ten books similar to The Alice Network that you find Charlie's character. Let's go!
1. The Huntress
This book is a World War Two historical fiction that takes place more creatively after the war. We're following three different perspectives in this one. The first one is a woman named Jordan. She's a very young woman and lives in Boston. She is living with her father and his new wife. So her new stepmother also brought a younger daughter into the family. So she has a stepmother and stepdaughter who have suddenly appeared in their lives and lives under their roof.
We also get the perspective of Ian, a retired war journalist. During the war, he traveled and wrote stories about the soldiers and things happening. He has stopped doing that because it took a lot out of him, but he has now created a committee of people hunting war criminals from Germany.
So they are finding out who these people are, what they did, what their war crimes were, and then he's trying to hunt them down so they can be arrested and pay for their crimes. Many of these people have disappeared and taken on new identities. They're scattered throughout the world, basically living in hiding.
The third perspective we get is a woman named Nina. She is a Russian woman, and she was part of the war as a Russian pilot, and she was a fleet of female pilots who would fly and bomb the Germans. That was a real thing that happened. I found myself googling this fleet of women because some people depicted here were real people who did this. So, seeing what was written here versus what was happening was exciting.
The one person that ties all three people together is a woman nicknamed the Huntress. The Huntress was a German woman married to a high-ranking German officer. She took a lot of pleasure in hurting the enemy. The Jewish people and Polish people, and anybody who wasn't German, she committed some horrific crimes.
She could commit these crimes because she lured her victims to her, charmed them, and fed them. This stuff is not super well known to the public, but it is very well known to Ian, who is trying to hunt her because he has a personal connection with her.
The Huntress is a historical thriller because you're following these people. It's not always incredibly heart-pounding, but there are some heart-pounding moments here. It also made a lot of sense for the character it represented. You can find the characters and plots similarities with The Alice Network.
Author: Kate Quinn
Average Rating: 4.6/5
Category: Historical Russian Fiction, Military Historical Fiction (Best Seller)
Available: Audiobook | Paperback | Hardcover | Kindle | Audio CD
2. The Four Winds
This book's general success is that we follow Elsa, a 25-year-old her family does not love. She's very much pushed aside, told that she's ugly. Also, she has a little mistake happen with this one guy. She ends up marrying him, and it goes off from there. But essentially, she is in a loveless marriage with a man with big hopes and dreams during this challenging time. So essentially, this takes place over the Great Depression. My American history is a little bit spotty.
The Four Winds follows Elsa and her family's struggles to survive working on a farm when there is this drought, dust storms coming through, and her sons getting dust pneumonia. So she's forced to learn to be courageous and stand up for herself and her family.
It tells the tale of their journey to that. There's a lot of criticism of Kristen Hannah's books because they center her around stories with four women with female protagonists. There are themes that everyone can pick up, mostly her most recent ones. So overall, you will enjoy this struggle and feel their emotions like The Alice Network.
Author: Kristin Hannah
Average Rating: 4.5/5
Category: Women's Historical Fiction
Available: Audiobook | Paperback | Hardcover | Kindle | Audio CD
3. The Nightingale
Nightingale started World War Two in France when the Germans invaded. You have the perspectives of two wildly different sisters with polar opposite personalities. Although she's lovely, quite fearful, and a bit of a scaredy-cat, she has a very loving husband and daughter. Then you have Isabelle, who is incredibly rebellious and staying at her home, hiding from the Nazis and trying not to get in their way. She wants to head out and fight against them.
Then the other significant aspect of this book takes up about 20 percent of it, is during the present day in the United States. You will enjoy the dynamic between Vaughn and Isabel and their relationships and character development.
At the beginning of the book, they both feel like little caricatures. Isabel felt such a stereotype of that rebellious older teenager who was beautiful. But throughout the book, that changes and develops. So I enjoy that aspect of their characters, relationships, and ebbs and flows. The other major pro is the emotional impact, similar to The Alice Network.
Author: Kristin Hannah
Average Rating: 4.8/5
Category: World War II Historical Fiction
Available: Audiobook | Paperback | Hardcover | Kindle
4. The Great Alone
Our protagonist is Leni, but her mother, Cora, and dad are the other main characters. Leni is 13 years old. Her father has come back from Vietnam. He's dealing with PTSD. He's also an alcoholic and abusive to Cora, his wife, Leni's mother. One day, he passes away in Alaska and leaves a tiny cabin. He's dealing with all of the demons and going to Alaska. Moving his family will be a fresh start for all of them.
So we uproot his family and move to Alaska, and it's not as if he's moving to a small city in Alaska. They are moving to the middle of nowhere, Alaska. Other people in the town tell this family they have no idea what they're doing.
People love this idea of moving into the last frontier when they have no idea what they're getting themselves into. You feel trapped in Alaska, trapped in the cabin and isolated. Like The Alice Network, The Great Alone takes place over a long period. People will be dying, but it feels like how people die. She's also trying to make you cry.
Author: Kristin Hannah
Average Rating: 4.7/5
Category: Women's Domestic Life Fiction
Available: Audiobook | Paperback | Hardcover | Kindle | Audio CD
5. Outlander
This book is about Claire Randall. Claire Randall is on her second honeymoon in Scotland with her husband, Frank, but things take a turn for the crazy and the time-traveling when she touches standing stones in the Scottish Highlands. She gets transported back in time to 17:00 Scotland. Here, she goes on the adventure of a lifetime and meets Jamie.
Outlander is so action-packed from Page two hundred and on. You have to get through the first two hundred pages like it's a perfect book, no matter what, but the first one to 200 pages can be a little bit dragging B setting up the entire storyline.
So stick with it until the two-hundredth page mark. Jamie is such a unique but very mysterious character from the start. You do not know the entirety of a story until you finish this book, and reading about him and seeing him unravel as a character was so heartbreaking.
It's fascinating to watch his character develop throughout the story and learn why he is the way he is. They don't look at each other and fall in love. So they have to adjust to this relationship because of the time difference. There are also fantastic supporting characters like Alice Duncan, Callum, and Dougal Mackenzie.
They are awesome supporting characters you truly like to know about in the story because they're essential but not as important as Claire and Jamie. Eleanor is told from Claire's point of view. So you get to see the world how she sees it, and that's what I enjoy about this book because it is alternate points of view. The time travel and fantasy elements are very similar to The Alice Network.
Author: Diana Gabaldon
Average Rating: 4.7/5
Category: Scottish Historical Romance, Time Travel Romances (Best Seller)
Available: Audiobook | Paperback | Hardcover | Kindle
6. The Lost Girls of Paris by Pam Jenoff
This novel is based on true events, telling the story of a group of female secret agents. They were sent to France to aid the resistance movement during World War II.
The Lost Girls of Paris is a thrilling story of courage and sacrifice with historical details. Fans of The Alice Network will appreciate the strong female protagonists and themes of espionage and betrayal.
7. Lilac Girls by Martha Hall Kelly
This holocaust novel tells the story of three women whose lives intersect at the Ravensbrück concentration camp during World War II. Lilac Girls is a powerful and moving story of survival and sacrifice, with strong characters. Like The Alice Network, it explores friendship and the strength of women in times of war.
8. The Tattooist of Auschwitz by Heather Morris
This historical best-seller novel is also based on a true story of a Slovakian Jew who is sent to Auschwitz and becomes the camp tattooist. The Tattooist of Auschwitz is an emotional story of survival and love in the face of unimaginable horrors. We get to see resilience, human connection, and historical accuracy.
9. The Spy Who Came in from the Cold by John le Carré
This classic spy novel is set during the Cold War and follows an aging spy who is sent on a dangerous mission to East Germany. It's a complex and compelling story of espionage and betrayal with a morally ambiguous protagonist. Fans of spy fiction with politics will enjoy it more.
10. The Girl You Left Behind by Jojo Moyes
This novel alternates between two timelines, one set during World War I and the other in modern-day London. It tells the story of a woman who fights for her family and her art during wartime and a woman in modern-day London trying to unravel the mystery of a painting that once belonged to her family.
Like The Alice Network, The Girl You Left Behind features strong female characters who face difficult circumstances and make difficult survival choices.
---
These books are all based on true events or inspired by real people, adding depth and authenticity to the stories. You will learn something new about history and gain a greater appreciation for the sacrifices made by those who came before us. Whether you are a fan of historical fiction, spy novels, or stories of strong women, there is something for everyone on this list.
More War-Related Books:
Books Like The Boys In The Boat
World War Fiction Books Like Beneath A Scarlet Sky
Classic Politics Books Like Atlas Shrugged
Spy Thriller Books On Secret Service