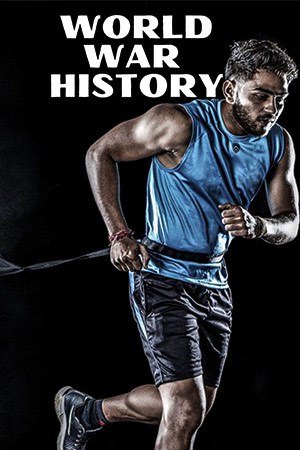 The Boys In The Boat by Daniel James Brown is set in America in the 1930s. Also, it takes the story of one man from the Washington crew of 1936, a guy from the other side of the tracks. It doesn't seem like he had any right, or how could he possibly get into university, let alone get into the crew? He was the fastest in America and went to race in Hitler's Olympics in the heart of Berlin.
It's a story of how Joe Rant took on all the obstacles he faced and used rowing and the people he found in the sport. It's a fantastic evocation of America during the Depression. It's set against the developments in Nazi Germany, sinister developments with Hitler changing people's lives, particularly the Jewish community.
Books like The Boys in the Boat are about perseverance, teamwork, and the power of the human spirit to overcome even the most daunting obstacles. They all have powerful and inspiring stories that captivate readers of all ages and backgrounds.
5 Books Like The Boys In The Boat (World War & Sports)
The Boys In The Boat gives a lot of belief in the power of Cox and his relationship with his crew. After reading this book, you feel like it's fantasy, but it's a real-life story during world war two.
We see the characters' struggles and triumphs in the book, and we want more books about it. So I will discuss inspirational books similar to The Boys In The Boat that your feelings take power by reading. Let's start!
1. Unbroken
Unbroken is a true story of Perseverance by Laura Hillenbrand, a World War Two Story of survival, resilience, and Redemption. This book is about a man named Louis Zamperini. Louis grew up in California in the United States, and he had somewhat of a troubled childhood and formed many bad habits in an attempt to break his bad habits with the encouragement of his brother, Pete. He begins running and training for the 1936 Olympics, and he goes on to set a world record for the 5K run at the 1936 Olympics in Germany.
It turns out that Zamperini is taken in by the Army Air Corps of the United States when the war takes off, and he trains as a bombardier. He flies many missions with his crew doing bombings, and it turns out that the plane he's flying down has some mechanical problems. It's replaced by a plane that quickly crashes into the ocean. When Lewis's new plane, the Green Hornet, crashes into the sea, eight of the 11 crew members die immediately, and only three survive.
Lewis, another man named Louis, and their friend Mack managed to get onto a rafting device, and they go through tough on it. They have no food. They're trying to eat the occasional raw fish. Sharks are circling the raft. What these men go through is horrific, and Mac ultimately dies after a few weeks at sea. Forty-six days go by of starvation and dehydration.
German warplanes even shoot at them, puncturing the raft, and it looks like they won't survive. Forty-six days later, they're captured by the Japanese army. What happens when they're caught is they're taken prisoner of war. The story you thought was wrong on the ocean when they almost didn't survive it.
The prisoner-of-war camp is horrific as well. Lewis goes into the first of three war camps, and there's a particular corrections officer. That's not the right term, but a demented evil captain at this first P.O.W. camp puts Zamperini through a lot. He tries to break his spirit. He beats him nearly to death on multiple occasions. They make the inmates there. The prisoners hold heavy objects for very long periods. When they drop them, they beat them. They're going through starvation and dehydration, regular beatings, and endurance tests of torture in this camp.
It's a testament to the human will to survive at all costs and against all odds in this book, like The Boys In The Boat. Louis Zamperini is a true testament to the human spirit. Laura Hildenbrand writes a remarkable story about his life.
Author: Laura Hillenbrand
Average Rating: 4.7/5
Category: Sports Biographies, Olympics & Paralympics, Historical Biographies (Best Seller)
Available: Audiobook | Paperback | Hardcover | Kindle | Audio CD
2. Flags of Our Fathers
James Bradley is the son of John Bradley. John Bradley is one of the six men in that picture taken in 1945 on top of Mt. Suribachi on the island of Iwo Jima. Six men raised the U.S. flag over the mountain, claiming that they had taken it from the Japanese. The battle dragged on for another 20 days when this flag was raised.
The battle was 36 days entirely. We lost seven thousand dead and had over 20000 wounded in that time. It's one of the worst battles in the entire history of the United States and the worst for the Marines ever. I believe 27 medals of honor were awarded for that battle alone. The book covers the men who raised that flag, which is the story's gist. It does cover the Battle of Iwo Jima, but it covers the point of view of these six men.
Flags of Our Fathers was written after John Bradley had passed away and his son, James Bradley, found boxes in storage that his father had kept hidden from the family. Not only did they keep boxes of information about the war hidden from them, but he kept hidden from his family that he won the Navy Cross.
The Navy Cross is the second-highest medal of honor in the military. They don't give out navy crosses very often. He won one and told nobody he didn't want to ever speak about what happened to him. It's a fascinating story. These men were attractive, and their lives were flesh and blood. They joined the military for different reasons. Remember that the Marines were an all-volunteer organization, which was unheard of then.
People were being drafted into other branches of the military. But the Marines were all volunteers, and they were a new concept in the style of warfare they had been practicing, which was amphibious assault. Also, it had not been tried before World War Two. Some military experts pretty much consider it to be impossible. This was a fascinating book. It got into the lives of these men. So if you like history and information about World War Two, I highly recommend this book. Also, it has many similarities with The Boys In The Boat.
Author: James Bradley
Average Rating: 4.7/5
Category: World War II History
Available: Audiobook | Paperback | Hardcover | Kindle
3. 1776
Can you think of anything more appropriate for Independence Day? Don't worry because this book will show you the total view of 1776, and you will feel like you are there. The narrative style of David McCullough as an author is incredible. He paints this narrative in your mind, using historical accounts, first-person accounts from letters, journals, et cetera. He weaves in descriptions of the weather, sights, sounds, and smells, even in some of these settings. There is no better historical author or biographer than David McCullough.
It's a handed treatment of the early days of the Revolutionary War from both the British and the American perspectives. So you did start to see and maybe gain an appreciation for the British commanders, what they were thinking, the process they went through, their opinion of the Americans, et cetera.
David McCullough was almost trying to balance the British and American perspectives. It had this feeling of bouncing back and forth. Like The Boys In The Boat, John Adams and Alexander Hamilton focus on individuals, follow them through their experiences, and frame the story through their eyes.
Author: David McCullough
Average Rating: 4.7/5
Category: History & Culture, United States Colonial & Revolutionary Periods History (Best Seller)
Available: Audiobook | Paperback | Hardcover | Kindle
4. Seabiscuit: An American Legend
Laura is also the author of the book Unbroken. It was put into a very compelling story, like Seabiscuit. But both of these books are very fact-driven. There are a ton of acknowledgments and references in both books. In the book, we meet the jockey who read his Seabiscuit to the owner of the Howards. Then Smith, who eventually becomes a trainer, obviously said, Seabiscuit. So we meet like all characters, discovering their lives before they came together.
Seabiscuit is set in the San Francisco Bay Area. The author's periods eventually talk about California as a whole. Laura gave an excellent description of Seabiscuit and his personality. You learn a lot about Seabiscuit, his personality, and what he likes to do. I learned a lot about the jockey lifestyle and did not realize how brutal that career was back in the day. But it was cool to know about that whole era, like from the 20s, 30s, and 40s.
That's like the whole timeline, the 20s through the 40s. It's the hills, Seabiscuit's entire career. They don't take you to the Triple Crown. You read about every race at Seabiscuit. One has lost and his trials, his triumphs. Like The Boys In The Boat, It's a true story.
Author: Laura Hillenbrand
Average Rating: 4.7/5
Category: Horse Racing, Sports History
Available: Audiobook | Paperback | Hardcover | Kindle
5. All the Light We Cannot See
This book resembles Salt To The Sea and The Boys In The Boat. Those books are about World War Two and show it from a different perspective. It's also from a very human perspective and told in French. But the book it's also told from two very different perspectives because we have a girl named Mary Lau.
She went blind when she was very young, like growing up, hearing about books, and living in these worlds. Her father had to go on the run from the Nazis when they occupied France. Then we also have a boy named Verner, who is very similar at first to Mary Lohr, but he grows up and gets put into the Hitler Youth. He goes into the army, and you start to see how that changes him and how he still thinks about things similarly.
All the Light We Cannot See shows us what war does to dreamers because that's what Verner and Mary Lohr are. They're dreamers. They dream of another world. It shows us what the war does to them and how they're forced to grow up quickly. You feel affected by it, and you're thinking about it. But then suddenly, we jump, and time goes on, and people live their lives. But what happened with all of this stuff, talks, and you feel like it left you? You're still living in the war, but lives are going on. Time is moving forward, and you have to keep going.
Author: Anthony Doerr
Average Rating: 4.6/5
Category: War Fiction, Literature & Fiction (Editor's Pick)
Available: Audiobook | Paperback | Hardcover | Kindle
---
These books are worth reading. Some have become a bestseller since its release. They are well-written and engaging stories that combine history, sports, and personal narratives to create a compelling read. If you enjoy reading non-fiction books that are both informative and engaging, I would highly recommend giving a chance after The Boys in the Boat a read.
Read More Similar:
War Fiction Books Like Beneath A Scarlet Sky