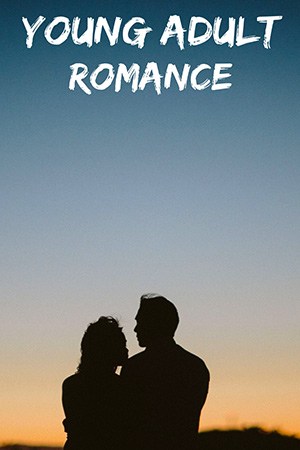 Perfect Chemistry by Simone Elkeles is all centered around two perspectives. So the chapters alternate between Brittany and Alex. Brittany is a rich Caucasian girl, and Alex is a poor Latina boy. The girl lives on the wealthier side of town, and she's very privileged, whereas Alex lives on the poorer side of town.
There are lots of gangs and violence going on. So it's like that star-crossed lovers' basis for contemporary, but it's much more than that. One day they get partnered up in chemistry class to be lab partners, and the story takes off from there. If you want to read books like Perfect Chemistry, keep following.
5 Books Like Perfect Chemistry (Young Adult Romance)
Perfect Chemistry is set in a town half an hour away from Chicago called Fairfield. In this town, Brittany Ellis is a girl in the senior year of high school at Fairfield High, whose life seems perfect on the outside. Meanwhile, she hides a few aspects to keep up the facade. One of them is her disabled loss, so-called Shelley.
Our other main character is Alejandro Fuentes, a Mexican teen in his senior year of high school at Fairfield High. He's part of a gang called the Latino Bloods, and he puts up a tough image while on the inside. In this novel, Brittany and Alex develop a relationship bizarrely. This book deals with discrimination, gang violence, and love. Now I am going to review 5 romance books similar to Perfect Chemistry. Let's go!
1. Easy
The story is about Jackie, and she's a pretty average girl. Then a guy called Lucas suddenly appears in her life. He saves her from a rape attempt from a guy from Jackie's class. From then on, Lucas is everywhere, appearing in life. So Jackie is with a guy called Kennedy, and then they break up. For two weeks, Jackie does not go to a class at all, so she's lacking behind. She has been told that she has to have a private tutor, and they've been messaging each other like they've been sending her worksheets to do. So throughout the story, who is this guy? He's mysterious.
He's suddenly appeared out of nowhere, yet we have a liking towards him. We find out these secrets about Lucas, his family and background, and everything. Jackie tells the story well, and she draws this into her emotions and everything, and she's not too whiny or anything. Everything is written in a way that keeps you interested. You want to know more about Lucas and everything. So there's a lot of mystery and everything like Perfect Chemistry.
Author: Tammara Webber
Average Customer Review: (4.6 out of 5, on Amazon)
Category: Young Adult Contemporary Romance
Available: Audiobook | Paperback | Library Binding | Kindle | Audio CD
---
2. Pushing the Limits
This contemporary novel has two main characters from which the perspective switches between there's Echo and Noah. These two have quite a lot of personal issues. Echo can't remember what happened on the night that turns out to be the catalyst for the breakdown of the life that she once knew. She's a bit of a loner and doesn't have many friends. Then we have Noah, and he is in foster care, and he's trying to fight for custody. Eventually, their lives collide, and things happen from them.
All that happened in their lives and the growth of everything was excellent. So our two main characters had a lot of depth to them. They were going through difficult times in their lives, and it wasn't very tame. They both had some very deep-rooted issues, which also added a lot of dynamic to their relationship.
They both have a lot to deal with and what's happening in their lives throughout the story. Then a lot to push through and move forward. So there was always something going on with their lives and romance going on as well. If you like Perfect Chemistry, you must give a chance this book.
Author: Katie McGarry
Average Customer Review: (4.6 out of 5, on Amazon)
Category: Fiction on Homelessness, Runaways & Poverty, Romance
Available: Audiobook | Paperback | Hardcover | Kindle
---
3. Fallen Too Far
The book is about a white hair girl named Blaire. She has had the toughest life. Her twin sister died in a car accident when she was younger. Right after that, her father decides to leave their family after his other daughter dies. After that happens, her mom gets sick with cancer. So Blaire has been through so much she had to drop out of college and get her GED to take care of her mother. Her mother was slowly dying. There is no hope for her.
When we meet Blair, her mother has passed away, and she had to sell the house to take care of all her mom's medical bills. Blaire has nowhere to go, so she ends up calling her dad. So her dad tells her that she can come and drive over to his house. This is where she gets into Rosemary Beach. Rosemary Beach is full of rich people with rock stars and country clubs. She pulls up to this mansion, and there's a party going on that's where she meets Rush. He is the rock star. His dad was in a Slacker Demon band, but he is so rude to her when he sees her.
Blaire has to stay there for a month to get on her feet and get a job for her to leave this house. Everything starts falling apart because there's this big secret that we don't know about. The plot twist is that Blaire's daddy is nan's daddy. Rush's mom is married to Blaire's dad, so they are step-siblings. After knowing their relationship, it is exciting to see how they deal with it. You get to see many plots and characters' similarities with Perfect Chemistry.
Author: Abbi Glines
Average Customer Review: (4.5 out of 5, on Amazon)
Category: Adult Contemporary Romance
Available: Audiobook | Paperback | Kindle | Mp3 CD
---
4. The Coincidence of Callie & Kayden
Like Perfect Chemistry, this is a story of the two characters, Callie and Kayden. Each of them has a past and is quite different, but still extremely difficult. It's pretty self-explanatory from the first couple of chapters. Callie's quite a bit of an outcast, and she isolates herself from people, and she goes to the party to pick up her brother because he's not answering his phone. While she's looking for him, she finds Kayden and his father in the backyard. Kayden's father is beating him.
Then fast forward to that fall, and they both coincidentally end up going to the same university, and they run into each other. Kayden always has felt bad that he hadn't said thank you to her, and he uses this as his chance.
Just saying thank you doesn't seem like enough because she didn't save him from his dad hitting him a couple of times like he's never seen his father so angry. She saved him for much more than getting punched around a little. So their friendship grows, and we get little hints of what happened with Callie's past that made her want to isolate herself. But they're damaged together, and they help one another.
Author: Jessica Sorensen
Average Customer Review: (4.4 out of 5, on Amazon)
Category: Literary Fictional Romance
Available: Audiobook | Paperback | Kindle
---
5. Hopeless
This one is technically young adult fiction, but it has new adult elements. It is about our main character, Sky, who has been homeschooled for most of her life. But for her senior year, she wants to go to the same school as her best friend. She wants to go into the normal world and experience it before college. So right before school starts to runs into this guy, Dean Holder, and he takes an interest in her.
There are a lot of twists and turns in here and many things that would ruin the story, similar to Perfect Chemistry. Sky has a good relationship with her best friend. They talk about more than boys. Even though her best friend was long-distance for most of the story, they had a very loving relationship. As far as our male love interest, Dean wasn't a huge fan of him initially. Some things make him seem a little all over the place and a little mood-swinging, and those things are explained later.
Author: Colleen Hoover
Average Customer Review: (4.6 out of 5, on Amazon)
Category: Young Adult Contemporary Romance
Available: Audiobook | Paperback | Library Binding | Kindle | Audio CD
---
More Romance Books: 5 Books Like The Idea Of You