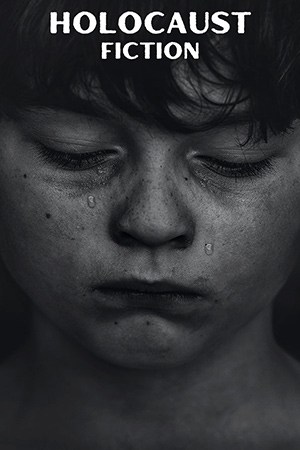 The book Number The Stars by Lois Lowry takes place in Denmark during World War Two. The year was 1943 when the Jews were about to be relocated by the Germans. That was their word for it, their euphemism for it. In Denmark, a resistance movement smuggled many Danish Jews up to Sweden for the duration of the war.
It's fascinating to see how little some things change. So many of the themes presented in this book are incredibly relevant today. Lois Lowry does a masterful job of highlighting those themes without shoving them down your throat. Books like "Number the Stars" offer historical context, enriching your understanding of specific periods, events, or cultures. They focus on lives and circumstances very different from yours, which can broaden your understanding of the diversity of human experience.
5 Books Like Number The Stars (Holocaust Fiction)
Number The Stars is about a 10-year-old girl named Anne Marie and her part in this resistance movement. Also, it's what she witnesses from a child's point of view what she witnesses during this very frightening time. One theme that runs through this book is the sense of mystery, not knowing, especially for Anne Marie. She's a child, and the adults want to protect her from the harsh truth of what is happening out there.
One of the ways Lois Lowry portrays this is that many of the chapter titles, in fact, most of them of the first half of the novel, are questions. It is because so many questions were floating around, not for the child, but all over the place. I will discuss five war-related books similar to Number The Stars. They tackle complex themes and situations and feature high-quality writing with carefully constructed characters, intricate plots, and well-executed themes. Let's go!
1. The Boy in Striped Pyjamas
This book is about children that deal with the Holocaust. It will change the way you think about life and death. You need mental strength to read the books because it breaks you. So this book is about Bruno, whose father is serving Hitler. They move to this place called Outwith, which is Auschwitz. This boy does not understand what's the reality. He does not know that his father is involved in such bad practices. So, in his new home, he meets a guy across the fence called Shmuel, the boy in striped pajamas.
The striped pajama is a symbol of being held captive by the Nazis. These people were tortured. They were not given food. They had to work for endless hours. Many of them died at the end of the month because they were gassed, which we also saw in Number The Stars.
On the side of the fence, Bruno does not know what goes on on the other side. He sees Shmuel and talks to him. Shmuel talks to him, but he talks much less. Bruno has no idea how terrible life is beyond the fence because he is the officer's son now.
Author: John Boyne
Average Rating: 4.7/5
Category: Historical War Fiction
Available: Audiobook | Paperback | Hardcover | Kindle | Audio CD
2. Bud, Not Buddy
This book is set during the Depression and about a young orphan named Bud. He introduces himself as Bud, not Buddy, though, to everybody he meets. The book is realistic fiction and can't be contemporary because the depression was too long ago. The two main characters in the book are based on the author's grandfathers, which is interesting. He explains them at the back of the book and even shows the two men.
The book won the Nobel Award in 2000, and at the same time, Mr. Curtis won the Coretta Scott King Award. This award is given to outstanding African-American authors. Bud's parents die when he's about six years old, and he doesn't know who his father is, but he has a suitcase with many treasures from his mother and carries them.
He takes this suitcase with him wherever he goes. When the book starts, he's living in what he calls the home. It's an orphanage, and he takes his suitcase wherever he goes because it reminds them of his mother, and he's very careful about this suitcase. This book will give much information about the Depression, showing how African-Americans are treated similarly to Number The Stars.
Author: Christopher Paul Curtis
Average Rating: 4.7/5
Category: African American Stories
Available: Audiobook | Paperback | Hardcover | Kindle | Mass Market Paperback
3. Tuck Everlasting
Tuck Everlasting is a story set in the early nineteen hundreds about a 10-year-old girl named Winnie Foster, who has lived a sheltered life. One day, she decides to go on an adventure. So, she leaves her family's yard and explores the woods. She meets the tech family in the woods, who have been blessed and cursed with living forever because they drank from the spring. That gives everlasting life.
Nicely, they have to kidnap her to ensure she keeps their secret. More insanity ensues when a man with a yellow suit knows about the Tuck and wants to use the spring. So then that's where all the excitement comes from. The book's theme is about how living forever is not all, and it's cracked up to be. There are a couple of movie adaptations of this book, and you can check them out after Number The Stars.
Author: Natalie Babbitt
Average Rating: 4.5/5
Category: Classics Fiction
Available: Audiobook | Paperback | Hardcover | Kindle | Mass Market Paperback
---
4. The War That Saved My Life
This book is about Ada, who is crippled. She has a clubfoot and lives with her mother and little brother, Jamie. Ada is locked in the house and never allowed to leave. Her mother doesn't even allow her to walk, treating her horribly. Her mother is a terrible person. So, Ada is unable to do anything on her own. When she finds out about the war and sends her children away to live in the country, her brother is going. But her mother won't let her leave because she doesn't want anyone to see her.
So Ada decides this is her chance, sneaking out and leaving with her brother. They are both sent to the countryside to live with Susan. She has her problems and does not plan on taking in any children. It is all about Ada learning how to become herself. She learns how to cope and be comfortable with who she is.
Once in the countryside, she is damaged, and it takes a long time for her to become comfortable around other people. She always expects to be beaten whenever she does anything. Moreover, she's not used to people treating her nicely, and she doesn't know how to react to it and falls in love with a horse.
As the story progresses, she realizes that nothing that has happened to her is her fault. Her mother has so beaten her down that she believes she deserves everything. By the end of the story, she's realized that there's nothing wrong with her. The war situations and surviving plot are very similar to Number The Stars.
Author: Kimberly Brubaker Bradley
Average Rating: 4.8/5
Category: Military & Wars Historical Fiction
Available: Audiobook | Paperback | Hardcover | Kindle | Audio CD
5. Charlotte's Web
There is so much going on in Charlotte's Web beyond the story of Wilbur and Charlotte. Charlotte's words frame Wilbur so that he becomes valuable to humans. So when they see that he's some pig, they start thinking about him differently. These words bring tourism in to see this miracle pig.
We see that Wilbur has a new value for his family and owners. So, the idea that print can shape how others perceive things is also how we see ourselves. So when Wilbur is told he's some pig, he starts to feel like some pig when he's told he's terrific.
He starts to feel terrific when he's told he's radiant. Even though he doesn't know what radiant means, he starts to feel radiant, glows, and wafts around, acting radiant. So, we see that Wilbur believes in the power of print. The other thing that this gets us to question is the power of print to bear witness to history.
So, like a spider, Charlotte has a very short lifespan, but we know from the end that Charlotte is quoted as a true friend and a good writer. So, it's on page 180 that Charlotte is a writer. Charlotte's words are her legacy. She's leaving this legacy when writing on the web as an author. She's bearing witness to the capitalist society and the value that a body has in this capitalist society.
Narrator: E. B. White, George Plimpton
Average Rating: 4.8/5
Category: Fiction Classics
Available: Audiobook | Paperback | Hardcover | Kindle | Audio CD
---
These books offer educational, emotional, and literary benefits that make them well worth reading.
More War Fiction Books:
Books Like Beneath A Scarlet Sky
Revolutionary Books Like The Art of War
Historical War Fiction Books Like The Alice Network
World War Books Like The Boys In The Boat