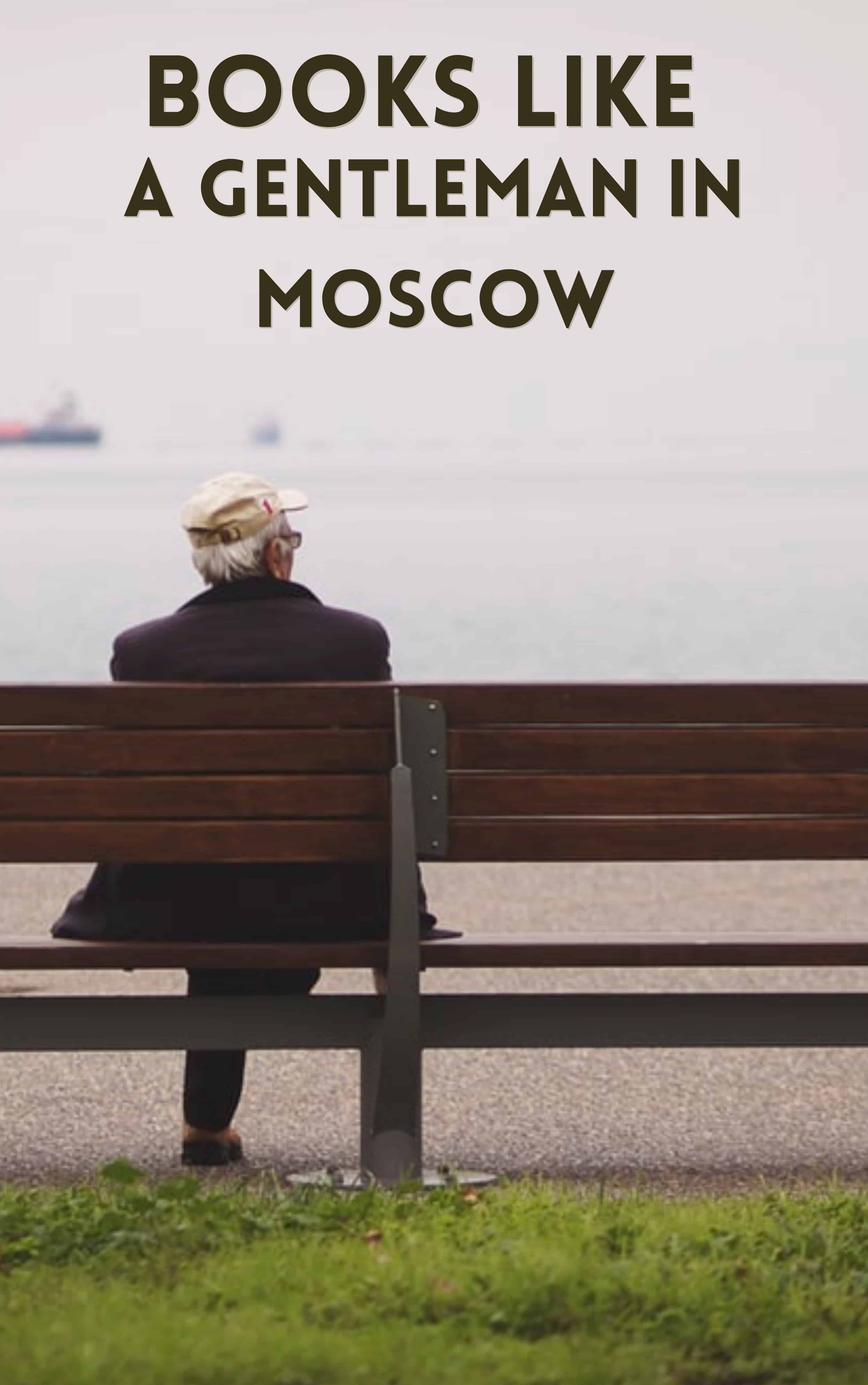 A Gentleman In Moscow by Amor Towles is historical fiction and cultural book that describes Russian culture. The book is written in a very lucid language, so it's a very easy read. What if you have to spend the rest of your life inside a luxury hotel?
This book takes place in Russia in 1922 Moscow. It begins with a poem, and then we read the transcript of a Bolshevik tribunal, Alexander Rostov's trial. He was an aristocrat under the old regime. After the Bolshevik Revolution, he was on trial. He had written the poem that we read in our younger years, which was a call to rebellion or revolution against the previous regime. As far as the Bolsheviks are concerned, that is a positive for him.
However, the man that sits before them seems to be an unapologetic gentleman or nobility, and there's no room for him in their now Marxist communist regime because of those two things. Then the icing on the cake is the connections that he has. They decide they can't execute him, but they don't want to let him go free because he could still cause them trouble later. So they put him under house arrest. As a gentleman, he is staying and has been in the Metropole Hotel in Moscow for several years. So that is where he's put under house arrest.
In addition to being in Moscow, the Metropole Hotel is in central Moscow across the street from the Kremlin. He's told that he will be shot on sight if he ever leaves the hotel. The Metropole Hotel is a real hotel, and you can go to it. So it's it is a place where he can socialize fairly comprehensively while he's living there. He is a gentleman who believes in the old world order of nobility or gentility. If you want to read like A Gentleman In Moscow, you are on the right track.
5 Books Like A Gentleman In Moscow
A Gentleman In Moscow is very intelligent, measured, comprehensive, and detailed. The count's musings or conversations Rostov has with strangers at the bar or with friends who visit him also offers beautiful prose. They give us insights into Russia's history or the social fabric of the time. It gives us some musings over Russia's political, climate, or social changes, but in a very not stuffy way.
The atmosphere of Russia and this extravagant hotel is very cozy, and the writing is charming and endearing. Do you want to read more? I will review 5 historical-cultural books like A Gentleman In Moscow. Let's begin!
1. A Man Called Ove
This is a story about a gentleman who goes by Ove's name. He's fifty-nine, and he's come to a point in his life where he's not sure what he should be doing anymore. He doesn't want to be around people, but he wants to be left alone and have nothing to do with the world and where it's currently headed. Unfortunately for him, when he has new neighbors move in next door, that is no longer possible for him, and they spend his life and get all the other neighbors involved in his life.
This book talks about how Ove develops relationships with them and how they upend his life. It's a wonderful, heartwarming story that I adored most. Also, it's one of those stories that there's so much depth and dimension to it and so many things that the author talks about that make you think.
Moreover, the author talks about grief and loss, about new life where you come from, and how it's created you to be the person you are today. How does what happens in our lives affect our decisions. The philosophical aspects and theme are very similar to A Gentleman In Moscow.
Author: Fredrik Backman
Average Rating: (4.6 /5)
Category: Humorous Literary Fiction
Number Of Pages: 357
Available: Audiobook | Paperback | Hardcover | Kindle
---
2. The Elegance of the Hedgehog
This book has a dual narrative. The first perspective is of the concierge of this big house. Then the second perspective is of a young girl who lives in the house, the concierge. She's a middle-aged widow and is pretty dissatisfied with life. Many of her chapters are highly philosophical, and usually, she judges the people who live in the building.
The girl's perspective is quite philosophical, like Rostov. She has decided to set the house on fire and then kill herself. But first, she wants to write down all of her brilliant thoughts in this diary. They're both quite judgmental of the people that live in the building. They're both quite interested in Japanese aesthetic culture, and they're also quite interested in philosophy.
I found myself much more enjoying the plot-based elements like A Gentleman In Moscow. They slowed the book down so much and made it much denser. If any of those things sounded appealing to you, I encourage you to check it out.
Author: Muriel Barbery
Average Rating: (4.2 /5)
Category: Psychological Literary Fiction
Number Of Pages: 323
Available: Audiobook | Paperback | Hardcover | Kindle | Audio CD
---
3. The Sympathizer
This book is the winner of the Pulitzer Prize for 2016, is the story of a guy who was a sympathizer during the Vietnamese war. It was a war in which the US intervened, and the war was between the left and the right. This book is told by a guy who was a double agent for both sides and educated in America to infiltrate the right better, and his allegiance was mostly to the left.
It's extremely well written and well written. The story is told, pulls you in, and refuses to let you go. The narrator is endearing, but also not to the point where you aren't made aware of the questionable choices that he's making. The psychic distance is done so well in this book because even if you're there with him, you see the bullet coming an instant before he does. That is a great way to grip someone emotionally.
Moreover, The characterization of everyone else in this is incredible. So if you guys don't know much about this book, it takes the form of a confession where he's talking about his entire experience as a double agent. He talks about his friends and people on both sides is realistic. One of the most beautiful things about this book is how deceitful construct loyalty can be and how deceptive. You can relate many ethical terms to A Gentleman In Moscow when you read it.
Author: Viet Thanh Nguyen
Average Rating: (4.3 /5)
Category: Asian American Literature
Number Of Pages: 445
Available: Audiobook | Paperback | Hardcover | Kindle | Audio CD
---
4. Pachinko
This is a multi-generational family story. It follows a Korean family living in Japan from the early 1900s through the 1980s. So you follow about three or four different generations throughout that time. Min Jin Lee made me care about this family almost immediately. She creates a very sympathetic character at the beginning of the story. Then you get to see them have their family.
So you become attached to this family because of how this first generation was. It's more than following this one single-family line down. You get to see little bits of the offshoots here and there. Like A Gentleman In Moscow, It's filled with many characters who make not great decisions in life. But you can understand why they're making the decisions they're making for the most part. There are a couple of characters that you come across where you don't understand where they're coming from. As an Asian/Japanese culture, there is a little distance.
There's a lot of tension and discrimination towards Koreans, especially after the world wars. There was a lot of poverty and struggle for Japanese people during this time, and many of them took it out on Koreans. They see Koreans as second-class citizens and see how even Koreans born in Japan are not considered Japanese citizens. So seeing the struggles of immigrants and seeing how different generations are treated differently and how they approach the situation differently was fantastic.
Author: Min Jin Lee
Average Rating: (4.6 /5)
Category: Cultural Heritage Fiction
Number Of Pages: 512
Available: Audiobook | Paperback | Hardcover | Kindle | Audio CD
---
5. The Dutch House
The story follows a pair of siblings, Danny and Maeve, who's seven years older. It's told from the perspective of Danny. Their mother abandoned them when their children and their father remarried Andrea, two younger children. Then the father dies when Danny is 14. Danny and Maeve have left with nothing apart from a college fund. Danny fully trained as a doctor despite wanting to go into real estate, and their lives evolved.
The Dutch House is the main setting and a large character in this book. It is a very architecturally confusing building built by this couple who bakes before they disappeared. Dani and Maeve are obsessed with this building, and even after being kicked out once their father dies, they can't go back.
They often drive up to it, sit in the car outside, and look up to it. Like Rostov, they do this for decades. It's a book about letting go, trying to understand and empathize with parents while not repeating the same mistakes they did. The main thing is determinism, which is very relatable with A Gentleman In Moscow.
Author: Ann Patchett
Average Rating: (4.4 /5)
Category: Family Life Fiction
Number Of Pages: 337
Available: Audiobook | Paperback | Hardcover | Kindle | Mass Market Paperback
---
Read More Historical Fiction Books: 7 Historical Books Like Before We Were Yours