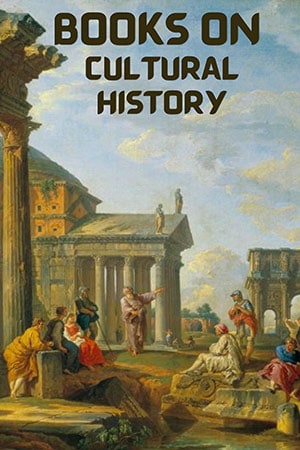 Culture is salient within a society or group that encompasses language, religion, cuisine, social habits, music, and arts. In other words, it is defined as socially constructed patterns and behavior. Thus, it can be seen as an identity unique from the other. Also, it can be seen in cultural traditions, events, rituals, and customs that a group of people practices.
History has many timelines. This includes military history, political history, social history, religious history, and cultural history. The oldest tradition of its geography is fully political history introduced in the 19th century, supported by diplomatic and military history. It is considered the scientific phase of history.
Later, economic history exhibited the shallow state of hidden histories and stated that the root cause of these events is economic forces making history narrow, making it mechanical and dogmatic. The discipline of old French history was treated more like hard science, focusing on events, concepts, theories, and charts, not on people or the overall theme of the era.
On the other side, Mark Bloch and Lucien Fabra made history interpersonal by creating an unbiased history by looking at the general trends and how they came. Fuko introduced a more critical approach by questioning how forces influence a person, making us realize how biased history was, how group history should be recorded, and why these things are the way they are today.
Old cultural history covers traditional histories of artistic and intellectual production in the 1990s. A shift from social history to cultural history led macro-historical sociology to a new cultural history as a part of cultural turn across social sciences. Books are the best choice if you want to know more about cultural history.
5 Cultural History Books
Cultural turn, also called a linguistic turn, involves a new emphasis upon the role of language and the meaning-making process in social life. This turn saw the development of different approaches to history. Hence, new cultural history focuses more on events and how people live their day-to-day lives. In the mid-2000s, cultural history was questioned based on its credibility regarding its tangible, tangible facts form and how it reduced the past to essences. However, during the late 20s, the great innovators re-established the old disciplines and introduced new ones.
This includes cultural anthropology by Franz Boas, sociology by Durkheim, and psychiatry by Freud, stating that people's cultural patterns, social groups, and unconscious minds are considered real forces that influenced the creation of history. Cultural history is linked with anthropology to analyze and understand events.
This is also a combination of anthropology and history as an overlook on popular traditions and interpretations of historical experience by examining the records and narrative descriptions of the past. It also involves the past of human beings through social, cultural, and political milieu, resting in part arts and values.
However, anthropologists faced a crisis when they found out that their discipline was filled with bias and fantasies of explorers resulting from naive informants, hence producing a more credible narrative about cultural history.
Let's talk about 5 cultural history books.
1. Plutopia: The Great Soviet and American Plutonium Disasters
This book is for anybody who loves the conspiracy theory about the Cold War. Also, it is for people who enjoyed the Chernobyl TV series because this book illustrates two nuclear plants, one in the U.S. Another one in Russia. So when you get the detail of some of that building, one of the questions that this book raises is how can two ideologically opposed nations come to the same conclusion? There are nuclear disasters in both plants. Both governments generally do questionable things.
Cold War-era isn't as interesting to me. There are also some good, interesting pictures in here. When I was reading this book, I wanted to get it out of my tinfoil hat. When you read this book, it does give some context for Chernobyl. The book doesn't explicitly talk about Chernobyl, but when you read about the handling of the plant in Russia, it frames it in a bit of a different way.
So it talks about nuclear disasters and how each government handled the new information that arose from learning about what happens to people when they come in contact with nuclear runoff with plutonium.
Author: Kate Brown
Average Rating: (4.6 /5)
Category: Russian Culture, American History, Politics & War
Number Of Pages: 416
Available: Audiobook | Paperback | Hardcover | Kindle | Audio CD
---
2. Food Politics: How the Food Industry Influences Nutrition and Health
Marion Nestle's book was intended for the American people because it details their food systems. She talks about everything from dietary guidelines and the history of that, the FDA, the regulation of vitamins, school lunches, and how pizza became a vegetable. If you don't leave reading this book enraged, I don't know what to say. Some chapters here include undermining dietary advice and how dietary advice has shaped and been informed by lobbying the system.
So there's a lot on food lobbyists and co-opting nutritional professions professionals, exploiting kids, corrupting schools, pushing soft drinks, and deregulating dietary supplements. Marion was a professional in the field, and she was thick of it. She was part of the committees she talked about in this book.
Some of the information is a bit old, like early two thousand and even some older than that. It gives a good idea of the American food system because it is approachable. I also feel like a conspiracy theory here and the corruption of the groups, government agencies, food lobbyists.
Author: Marion Nestle
Average Rating: (4.5 /5)
Category: Gastronomy History, Health Policy
Number Of Pages: 534
Available: Paperback | Kindle
---
3. Tupperware: the promise of plastic in 1950s America
This book is essentially one of cultural history. Author Alison J. Clarke is interested in the thing itself. She's interested in how this particular object comes to mean so much to the American people. When she's explaining how to board became so popular in America. One of the vehicles of this was the Tupperware party.
She's looking at the role of the Tupperware party in the popularization of the product itself. But the Tupperware parties are so interesting because the Tupperware party has implications for suburbanization, for gender roles for corporate culture. Her look at Tupperware's class and gendered aspects is particularly interesting, and I disagree with many of her claims. But that doesn't make this a bad book. I'm recommending it because of the topic. Many of us have used Tupperware in our lives, and it is has become somewhat of like an American icon. The author wants to answer how does it has become so culturally important.
Author: Alison J. Clarke
Average Rating: (4.8 /5)
Category: Popular Culture in Social Sciences, Microhistory
Number Of Pages: 256
Available: Paperback | Hardcover | Kindle | Mass Market Paperback
---
4. A Knock on the Door: The Essential History of Residential Schools from the Truth and Reconciliation Commission of Canada
This was published in cooperation with the Truth and Reconciliation Commission. This book details the essential history on the cover of the Indian Residential School system in Canada. So it covers a wide range of topics like why they were created in the first place and some of that political ideology and beliefs. It talks about the running of the schools, the conditions of the schools, what was expected of the kids, how they were fed dressed.
There is a lot of abuse here, including sexual abuse. Essentially, the Canadian government tried to strip culture and ideology from indigenous people widespread. What happened at these schools has now been labeled as genocide. So this book is fairly short of history and ninety-four. The first part of the book lists all of the residential schools in Canada along with the list.
It also has a timeline of events, including the last school closing. All schools have closed by the year two thousand a bit disgusting anyways. The work, the research on here is excellent. Their notes are so extensive, especially for the length of this book. They talk about what they mean by reconciliation and how we do that.
So it isn't easy to figure out how to reconcile something implied to be over when it's not. I recommend this book for anybody living in Canada because regardless of how long you've lived here, whether you're six-generation or you're a new immigrant. Everybody who lives in Canada benefits from the systematic exclusion, repression, and cultural genocide of indigenous people. The writing on this is moving because of the stories of those who experienced the residential school system. There are many first-person accounts, but the writing style is approachable and simple, and that's one of the fabulous things about this book.
Author: Truth and Reconciliation Commission of Canada
Average Rating: (4.5 /5)
Category: First Nations Canadian History, Native American Demographic Studies
Number Of Pages: 296
Available: Audiobook | Paperback | Hardcover | Kindle
---
5. Hair Raising: Beauty, Culture, and African American Women
Author Noliwe Rooks talks about the politics of black hair, particularly in the United States, for African-American women. Her book is also approachable in its writing style, but she uses a lot of anecdotal evidence throughout her book, which I love to hear about her own experiences. She has chapters on advertising generally, but also she looks advertising in magazines, particularly Ebony, Essence, and Jet. Then she also has a chapter devoted to my C.J. Walker, and she also gives an outline of the black beauty industry and some of the timelines on that.
It's also a short book, around one hundred and twenty pages. The content is fabulous, and the way that Noliwe has written is simple and powerful. The anecdotes help with that, and she effectively argues that black hair's powerful political nature has been used. One of the things she talks about is the binary of good and bad hair that has benefited white and light-skinned women.
I love her message and her writing in this book, as well as what she covers generally. She talks about so much. She talks about afros, hot combs, black pride, which has an entire chapter on beauty, race, and black pride, where she talks about racial ideologies and early. Her book is or has been a bit difficult to find, and there are some other books that I have enjoyed, such as Maxine Leeds Craig's 80 beauty queen. So if you're interested in the history of the beauty industry, beauty culture, then pick it.
Author: Noliwe M. Rooks
Average Rating: (4.7 /5)
Category: African American Demographic Studies
Number Of Pages: 176
Available: Paperback | Kindle
---
Last Words
Cultural historians must dwell between total description and circumscribed narrative. Since cultural history is devious and uncertain. Second, cultural historians must select facts that fit his narrative by esprit de finesse by selecting fine points related to his study. Third, cultural historians give even little details given by history. Historian lists valuable facts to arrive at a better understanding of events.
To understand how culture affects and flourishes, we can retrace the past to help better understand the convergence of opposites in science, philosophy, and political thought. However, cultural history has its downsides. Since there is a lack of conceptions of philosophy, religion, or art, it cannot purely dwell upon logic without losing its historical character and distorting theirs.
---
Read More Similar Books: 7 Cultural Anthropology Books About Hippies