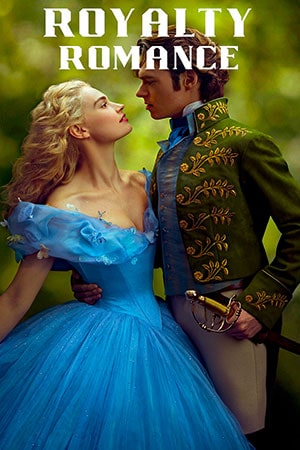 The British Empire may not have technically ruled the world. But it was the largest empire to exist at any point throughout history, reaching across the globe and carrying on over multiple centuries. It found itself in a race against the other growing European powers, such as Italy and Germany, which eventually led to the Berlin conference. The conference, which occurred in 1884, was intended to create some harmony between the competing colonizers. The geographical position of Great Britain served as a major advantage to the growing empire.
On the other hand, the first American royal was held in 1899. The expansion of the American royal in the early part of the century also helped set the economic foundation for the Kansas City area. Also, the core of the American Royal's success is its ability to adapt to changing times while retaining the old traditions and spirit that made the show popular in the first place.
15 Books About Royalty Romance (Regency Love Story)
Although books on royalty are about the kingdom, king-queen, and rules, there is also romance, thrilling, action, adventure, and fantasy. Most of the authors choose royalty as a romance and fantasy trope. The present readers love to read it because of the classic vibe with the contemporary mix. I have a big list to review 15 books about royalty romance for you. Let's start!
1. A Nordic King (Nordic Royals)
Our hero King Aksel is the king of Norway, a widower. His wife died a couple of years ago, and he has two daughters. So he's looking for a nanny for them. When Aurora (heroine) walks into the interviewing room, Aksel is attracted.
But his daughters end up seeing her meeting her and falls in love with her. He can't do anything else but hire her because his daughters love her so much. So it is an age gap forbidden romance between the King of Norway and his children's nanny.
Author: Karina Halle
Average Customer Review: (4.4 out of 5, on Amazon)
Category: Billionaire Romance
Available: Audiobook | Paperback | Hardcover | Kindle | Audio CD
---
2. Aries (The Zodiac Queen)
This series is dark, taboo, and not everybody's cup of tea, but it has a very interesting royalty aspect. Novalee is a princess of neighboring land, and she gets put in a contract by her uncle when she's young. She will be put on the Zodiac Island when she turns of age. Also, she has to do this thing once a month, where she will go to the leader of that specific zodiac once a month.
The leader of that Zodiac owns Novalee, and he can do whatever he wants to her. So for a month, she belongs to the leader of this island, where each one is based on a zodiac sign. There are consent and non-consent things in here. It's pretty wild, but she is a princess here, which plays a part in the story.
Author: Gemma James
Average Customer Review: (4.3 out of 5, on Amazon)
Category: Women's Psychological Fiction
Available: Kindle
---
3. King Sized
This is a little novella and part of the Bigger Men series. Also, it is a medieval fantasy romance that starts with Queen Britta. She is only 18, and her parents died. So she is the queen overnight, and Rex is one of her many bodyguards that stand outside her room to make sure that she is safe. Rex is white older than her. So there's an age-gap romance here, and our hero didn't use a bodyguard for the princess.
One day Rex sees Britta in a parade where she looks very beautiful and amazing. Then he enlists to be a guard, and he's a God bodyguard for her. He's never spoken to her. She does not notice him. Then the day that her parents die, he hears her crying. Nobody's there to console her, and she has no friends. Is nobody going to comfort this woman who's breaking down in tears?
So Rex goes in there and comforts her. Then Britta starts to notice him, realizes who this man is, and falls for her guard. The royalty romance is amazing and swoon-worthy, and nobody can know about it.
Author: Jessa Kane
Average Customer Review: (4.4 out of 5, on Amazon)
Category: Historical Romance
Available: Kindle
---
4. Theirs for the Night (Twisted Hearts)
It is the first book of the Twister Hearts series. The heroine, Meg Sanders, goes to a bar one night with her friends, and she comes across the two guys. They're both interested in her, and all three of them get together. Little does she know that one of those men is royalty.
The rest of the series gets more into the royalty aspect and how they're going to figure everything out with one of them being royalty and her not being royalty. There is also erotic and LGBT romance where you feel a reverse harem vibe.
Author: Katee Robert
Average Customer Review: (4.1 out of 5, on Amazon)
Category: Erotica Fiction
Available: Kindle
---
5. The King's Spinster Bride (Aspect and Anchor)
This is a royalty romance set in fantasy land. Halla is the princess of this land when she's young. At the beginning of the book, her father ends up kidnapping the son of the Cyclops. They look like humans but don't have one eye because they offer their eyes to the gods. So they're called Cyclops.
In retaliation, the king of the Cyclops comes to conquer his land and get his son back. While the country's land is being ransacked and taken over by the Cyclops, Halla protects Mathior. She has defended him throughout all of this and ensures that nobody kills him. Once he kills her father and conquers the land, he tells her that he won't kill her. But she cannot come back here.
So she has been living in this convent for the rest of her life. After many years, Mathior needs to find a wife. His advisers are telling him to find a wife get married. So he finds her in this convent and tries to convince her to marry him. They go through the wedding ritual ceremony because they're barbarians. You have to do three rituals to get married, and they are so steamy.
Author: Ruby Dixon
Average Customer Review: (4.4 out of 5, on Amazon)
Category: Science Fiction Romance
Available: Audiobook | Paperback | Kindle | Audio CD
---
6. The King's Horrible Bride
This is book takes place in another pretend country like Wesco. It is about Kapria's throne with Victoria and Maximilian. Maximilian is going to be inheriting the throne. In this land, there is a big scientist who is a billionaire. He ends up telling Maximilian about his invention that can save the country's economy. In return, he wants him to marry one of his daughters. So he agrees to this.
It's 12 years later, after he's agreed to this bargain, and finally, time for him to get Victoria. Victoria is the woman he has been promised to marry. Also, nobody knows about this agreement that they've had. But since it's been 12 years and he still hasn't come to marry her, she is convinced that he doesn't want to marry her.
So Victoria feels hesitant and doesn't know why he wants to marry her. Her father has died at this point, and she's thinking, why does he want to marry me? Is this all out of obligation? Maximilian tries to convince this woman that this is a part of his father's deal. But he has real feelings for her. So, this is a regency romance. He's a prince or a future king, and they have to be put in the spotlight and everything because they're going to announce their engagement.
Author: Kati Wilde
Average Customer Review: (4.4 out of 5, on Amazon)
Category: Contemporary Women Fiction
Available: Paperback | Kindle
---
7. The Midwinter Mail-Order Bride (The Dead Lands)
The story is about a king (Kael) and a princess (Anja) of a different land. Kael conquered this land because the king was evil and abused his people. So he came and conquered it. He's quite scary, but he's a huge softy inside. Also, he's ultimately saved these people from a cruel, evil man. His advisers send letters to the land that he is looking for a bride, even though Kael is not looking for a bride. But his advisers did that anyway.
So Princess Anja is trying to find a country of her own. Her parents are quite controlling. She goes to go to this land to marry the Conqueror. But on her way there, she gets drunk and tells all of her horrible secrets. She wants to marry Kael and kill him to have the country all to herself.
So this is the story about them, like traveling back to her homeland, where she's the princess of it as a romance between the two of them. It is a road trip romance, where it's in fantasy land. On their trip back to this land, they slowly start having feelings for one another and falling for one another.
Author: Kati Wilde
Average Customer Review: (4.4 out of 5, on Amazon)
Category: Fantasy & Futuristic Romance
Available: Paperback | Kindle
---
8. Heart of the Fae (The Otherworld)
This is a fantasy, royalty romance book in a Beauty and the Beast retelling. Sorcha is a midwife, and her father is dying from the plague that has ridden their fantasy land, and she's trying to find the cure for it. She goes to a witch of the river and asks about the cure. The witch makes a deal where Sorcha has to go to an island and bring the exiled prince of this island.
So Sorcha goes to this island finds his exile prince (Eamonn). He is a fay, so it's a fae romance also. Eamonn was a cast-out prince on this misfit island where many other people have been cast out. He used to be the prince of the Fae, and then he got in a battle with his brother. His brother ends up cutting him with a sword. So he doesn't look perfect and handsome, and he gets cast out and rejects by his people. But Sorcha changed his fortune forever.
Author: Emma Hamm
Average Customer Review: (4.4 out of 5, on Amazon)
Category: Scottish Historical Romance
Available: Audiobook | Paperback | Hardcover | Kindle
---
9. Royally Bad (Royally Wrong)
The book is about a prince (Theo Kensington) who is a playboy. He does not care about his royal duties, and he parties a lot. Also, he has many girlfriends, and he's a womanizer. But the royal family needs him to clean up his act and clean up his image so that he can be prepared to take on to the throne. Our heroine, Vesper Smith, is hired as a PR specialist, and she manages all these celebrities who have gotten themselves into trouble.
So, Vesper is hired by the royal family to do so. The last thing she expects is to fall in love with Theo, who is very misunderstood. That is not showing one side of him to the public eye. So overall, this romance is a very short novella. It was so cute to see our black sheep hero fall in love with the good girl and learn that he is worthy of the throne.
Author: Lee Savino
Average Customer Review: (4.3 out of 5, on Amazon)
Category: Billionaire Romance
Available: Audiobook | Paperback | Kindle
---
10. The Playboy Prince (Rugged and Royal)
This one involves our hero (Andrew) being betrothed to our heroine's sister ever since they were children. The royal duties, they have to plan their marriage very soon. Andrew doesn't like his fiance because he thinks that his fiancee is a loser. Lizzy is rapunzel kept in a tower for a very long time. She likes to design her lingerie, and that's all she wants to do. But our hero is very bored by it.
Andrew goes to the country where she lives and meets someone else completely different in personality. They look the same, but they certainly don't act the same. The girl that he meets is very feisty is someone who speaks their mind and is very outgoing, and he thinks about it all the time. They're doing a twin switch situation. His fiance is a twin, and the person that he's falling in love with is his fiancee's sister, who is our heroine. I loved how it had such an enemy to lovers and when they soon fell for each other.
Author: Lili Valente
Average Customer Review: (4.3 out of 5, on Amazon)
Category: General Humorous Fiction
Available: Audiobook | Kindle
---
11. The Grumpy Prince (Rugged and Royal)
The second book in the series is called The Grumpy Prince. Andrew ends up falling in love with the sister, described as Rapunzel being locked up in the tower. So our heroine is the sister that hero was supposed to marry in book one, and now she's in book two. This is her love story with the hero's brother (Jeffrey).
Lizzy is invested in her work. She's very creative, and she has no time to manage anything, including her relationships and health. So what happens is that she gets sick, and Jeffrey steps in and forces her back into bed. He takes care of her and makes sure that she is in full recovery because he has that protective instinct inside of him whenever he sees her. He doesn't know why, but he's going to stay by her side.
Author: Lili Valente
Average Customer Review: (4.5 out of 5, on Amazon)
Category: Saga Fiction
Available: Audiobook | Paperback | Kindle
---
12. The Royal Trade (A Billionaire Prince Romance)
This one involves Cara, a very happy relationship with a prince of a Mediterranean island. She is getting married, or she is already planning her royal wedding. Also, she's excited about it until one day she's eating breakfast, and she sees on the TV broadcasting station that her fiance is walking out of a hotel room with another female linked to his arm. So she's heartbroken by it because this is public humiliation.
Cara's been cheated on, and everybody is feeling sorry for her. Then she decides to run off and return to her home country. But now, our fiance's younger brother (Eric) has been secretly in love with her throughout the years that she has been dating him. Eric fell for her first, but then he thought it would be on brotherly love him to like his brother's fiance. So he's been keeping it on low. But he feels like it's his time to confess, and he goes chasing her. Also, he tries to convince her that he is the right brother.
Author: Erin Hayes
Average Customer Review: (4.0 out of 5, on Amazon)
Category: Romantic Comedy
Available: Audiobook | Paperback | Kindle
---
13. The Aristocrat
Felicity is vacationing, and she spies a good-looking guy. She's intrigued by Leo, and she knows that they would only have a summer fling if they were ever to get together. Leo is also on that same page where he knows that he can't get into any serious relationships. He has his duties, and his family is very judgmental. He can't be seen dating someone who is not in the same financial classes as him and can't be helped.
So they end up having a brief summer fling. It felt like seventy-five percent of the book had the slow burn romance. But it wasn't even slow burn because they're stupid for not kissing quickly enough. They were always walking around each other and walking around in circles.
Author: Penelope Ward
Average Customer Review: (4.5 out of 5, on Amazon)
Category: Contemporary Romance Fiction
Available: Audiobook | Paperback | Hardcover | Kindle
---
14. The Royally Series Collection
It includes Royally Screwed, Royally Matched, and Royally Endowed. The first one in the series has the typical drama you see in a royalty romance. It's about a prince and a poor American girl. But the second one is a royal bachelor situation. Then the third one is about the sister of the American and a bodyguard for the prince. So there's technically nobody royal in that one.
The main two characters are Prince Nicholas and the beautiful waitress, Olivia. Prince Nicholas was trying to find his brother, Henry Prince Harry. At that time, he met Olivia, and feelings developed from there. The next book is Royally Matched, which is Prince Harry's story. Henry was a mystery story character that you want to know more about.
Author: Emma Chase
Average Customer Review: (4.6 out of 5, on Amazon)
Category: Romance Collections & Anthologies
Available: Kindle
---
15. Stealing Cinderella
This is a dark romance and a part of the twisted fairy tale series. Prince Thorsen kidnaps Ella and keeps her as a love enslaved person for a little while. When she gets away and goes back to her life, he should marry someone else. But he keeps thinking about her, and he will be the king one day.
So he needs to have an excellent political match. But he keeps being drawn to this girl that he had liked it's very sexually excited about for a little while. It was a fun twist on a Cinderella retelling.
Author: A. Zavarelli
Average Customer Review: (4.3 out of 5, on Amazon)
Category: Fantasy & Futuristic Romance
Available: Audiobook | Paperback | Kindle
---
Read More Similar Books: 5 Books Alike American Royals