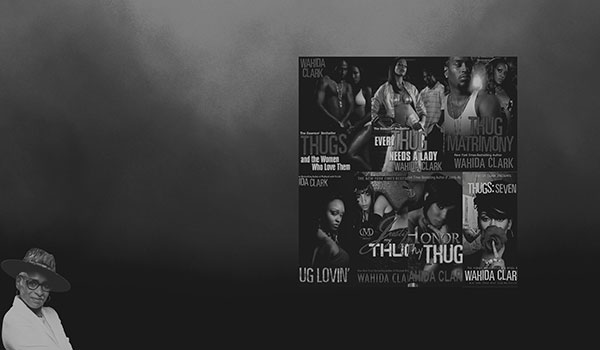 The Thug Series by Wahida Clark is an urban fiction series that follows the lives of several characters involved in the drug game. The series begins with the book "Thugs and the Women Who Love Them," which introduces readers to the main characters, Trae, Tasha, and Kaylin.
Each character has unique backstories and motivation, making the stories more engaging. The series also touches on important themes such as loyalty, betrayal, and the consequences of living a life of crime. Before starting, you must read the Thug series in order, and I'll give you the order list with the main storyline. Let's go!
Wahida Clark Thug Series In Order (Reading Guide)
You should read the Thug series to understand the storyline and characters' development fully. Here is the Thug series in order (7 books):
Thugs and the Women Who Love Them (2002): This is the first book in the series which introduces readers to the main characters Trae, Tasha, and Kaylin. The story focuses on their lives of them and explores the theme of life in the Ghetto and how people can rise above it.
Every Thug Needs a Lady (2003): In this second installment, the characters struggle to maintain their relationships while facing the dangerous world of drugs and violence.
Thug Matrimony (2007): This book picks up where the previous one left off. The characters deal with the aftermath of a major betrayal.
Thug Lovin' (2009): The book looks closely at the relationship between Trae and Tasha. They try to face the challenges of being a power couple in the drug game. It's a gripping and emotional story that keeps readers engaged until the end.
Justify My Thug (2011): This fifth book follows the character Angel. She tries to escape her abusive boyfriend and start a new life. It's an emotional story that shines a light on the issue of domestic violence.
Honor Thy Thug (2013): We get to see the struggles of Tasha and Trae. They try to start a new chapter in their relationship but face constant obstacles. Despite this, their love for each other gives them strength.
Thugs: Seven (2019): This final book shows Kyra facing a difficult decision between choosing her unborn baby or Rick. Angel has to reaffirm her love for Kaylin while Jaz and Faheem deal with losing their son and attempting to rebuild their relationship.
Checkout: Wahida Clark Thug Books List
More books:
Raw and Uncut (2017).
Private Sessions Tape 1 (2017).
Thug Shorts (2018).
Overall, the Thug Series is a must-read for fans of urban fiction. However, you should be aware of the mature content and be prepared for situations that may be uncomfortable to some.
---
Read more similar: