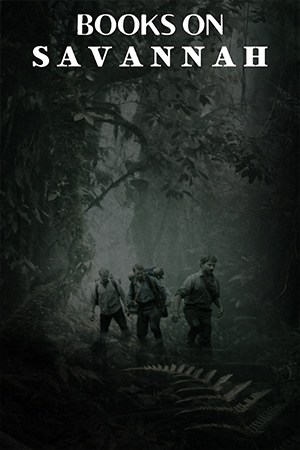 Savannah is one of the most historical cities in America. It's America's first planned city and is one of the world's largest national historic landmark districts. Savannah was once known as Forrest City, and most of the streets have incredible old oak trees covering the streets with Spanish moss hanging down.
Savannah's also an incredible destination for outdoor recreation, including biking, kayaking, reading, sailing, or walking around and taking in this old historic town's incredible smells and views. Reading Savannah representation books in Savannah is fantastic. I read 'Savannah Blues' in an oak tree when I visited Savannah. That was memorable to me!
5 Books About Savannah GA
I read many books set in Savannah, and I found that most of them are a mystery, crime, romance, and fantasy. All these categories are perfect if authors can execute them properly.
I love those books that represent Savannah without any manipulation or hurting history, and I'm not too fond of those books that distort the story of Savannah. Now, I will review my top listed 5 books about Savannah GA. Let's travel!
| Name | Key Focus | Review (Goodreads) |
| --- | --- | --- |
| Midnight in the Garden of Good and Evil | The story focuses on true crime but is more of a travel memoir. | 3.9 |
| The Line | A paranormal romance with witches is set in Savannah. | 3.8 |
| Savannah Blues | A girl is trying to solve a murder mystery in Savannah. | 4.0 |
| Fallen | A time travel story that deals with murder, suspense, angels, and supernatural things. | 3.7 |
| A Stone in the Sea | The story uncovers many secrets and a romantic relationship in Savannah. | 4.0 |
Books About Savannah GA
1. Midnight in the Garden of Good and Evil
This is a classic Southern set in Savannah, Georgia. Also, it is a non-fiction true-crime book but more of a travel memoir. There's a murder that doesn't happen until about halfway through the book. The book is mainly about Savannah, Georgia, and the people there.
John Berendt was a journalist who worked for New York magazine and became enamored with Savannah. So he visited there frequently and then went there and lived for a little while. John talks about all the people that he met there. Many are high society people, and all these characters seem stereotypes.
A transgender character named Lady Shibli plays herself in the movie. She was a fascinating and entertaining character. Also, Savannah, Georgia, is almost a character, which I enjoyed about the book. There is the true-crime aspect, and I found that very interesting. Moreover, there's a lot of interesting commentary about what race relations were in Savannah and the LGBTQ community at this time.
Author: John Berendt
Narrator: Jeff Woodman
Publisher: Random House Audio
Average Customer Review: (4.5 out of 5, on Amazon)
Tropes: Traditions, Social Sciences, Local History, Dark, Poetic
Number Of Pages: 386
Available: Audiobook | Paperback | Hardcover | Kindle | Audio CD
---
2. The Line: Witching Savannah
The story is set in Savannah, Georgia, and then an alternate reality where magic is regularly used. So the story is about Mercy and her twin sister, Maisy, who are members of the most powerful witching family in the South. But Mercy is regular, which means she has no power.
Yet she's in the thick of a mystery that could break the line her family has been holding against the darkness for generations. She's a wishy-washy character who doesn't do much for herself with any serious thought. A lot happens in the book to her, but she seems more a passive bystander than anything else, especially for the book's main character. It's a little bit strange.
The premise of the existence of magic on Earth and the family's role in maintaining that line was pretty well explained. Mercy goes on and on about how he betrayed her, but she'll keep him in her life for the baby's sake. The only characters I felt drawn to were her aunt, Ginny.
Mercy had a more complex history, even if it wasn't drawn out enough. The City of Savannah itself was the most interesting character in the book if that tells you anything. I found two major problems: complicated characters and predictability. If you want an excellent urban fantasy, I would recommend this book.
Author: J. D. Horn
Narrator: Shannon McManus
Publisher: Brilliance Audio
Award nominee: Goodreads Choice
Average Customer Review: (4.3 out of 5, on Amazon)
Tropes: Occult Horror, Paranormal Romance, Witches, Mystery
Number Of Pages: 296
Available: Audiobook | Paperback | Kindle | Audio CD
---
3. Savannah Blues (Weezie and Bebe Mysteries)
Our main character, Weezie, is an antique picker going through a divorce. She is trying to get first dibs at a great estate sale. While camping out overnight, she decides she must go to the bathroom. So she breaks into the house that will be hosting the sale.
When she falls through the window, she discovers a dead body. Her ex-husband is now a murder suspect, and she decides that she has to help him clear his name while they're going through this divorce. He lives in the front of their big house, and she lives in the carriage house behind.
So there's a whole lot of friction there. Also, there's lots of Southern humor to this one. Weezie's trying to solve the mystery. You will love the savannah that she has created. It's the perfect escape. The secret is not enough to make the thrilling vibe and romancing plot poor. But the author develops the characters brilliantly, and the humor is good enough. Pick the book if you like Savannah's beauty.
Author: Mary Kay Andrews
Narrator: Susan Ericksen
Publisher: Macmillan Audio
Average Customer Review: (4.6 out of 5, on Amazon)
Tropes: Small Town, Rural Fiction, Humor, Love
Number Of Pages: 404
Available: Audiobook | Paperback | Hardcover | Kindle | Mass Market Paperback
---
4. Fallen
Fallen series follows Luce Price, who gets put into a reform school because people think she murdered a guy. While she's there, she meets a guy named Cam and a guy named Daniel. She's attracted to Daniel, and she doesn't know why. That's where our story unravels at Savannah.
The book involved time travel, and it was annoying because the characters were trying to chase after another character. But then one of the characters lost the other character at a different time because they ran off before that other character could catch them. We learn a little about Cam, and his story is fascinating. The mystery aspect of this book was easy to figure out.
You could tell by the title what it will be about and what paranormal things it involves. I had problems with these books because I found them a little slow, especially the first book. Luce also annoyed me sometimes because the whole story is all about her. I had to know the mystery about what Luce was, and I needed to know everything.
There are always going to be mixed reviews about every single book. So even if you are thinking about reading the series and don't want to because you've heard bad things, read it anyway because everyone has their own opinion.
Author: Lauren Kate
Narrator: Justine Eyre
Publisher: Listening Library
Average Customer Review: (4.4 out of 5, on Amazon)
Tropes: Mystery, Thriller, Suspense, Supernatural, Angels
Number Of Pages: 452
Available: Audiobook | Paperback | Hardcover | Kindle | Audio CD
---
5. A Stone in the Sea (Bleeding Stars)
Our protagonist, Sebastian Stone, is a dark, brooding, and sexy musician. He is the lead singer and guitarist of his band Thunder. They are a heavy metal type, screamo band. He has been sent to Savannah, Georgia. Under some circumstances, he is essentially being kept in hiding and wants to be entirely out of the public eye.
But he ends up going to a bar in Savannah, Georgia when he ends up meeting Shay Bentley. She is a gorgeous 23-year-old Southern belle, and he is instantly attracted to her. That's how our two heroes meet Shay. Shay is in no mood to get mixed up with anybody, but she cannot deny her attraction toward Sebastian. It is not insta love, so I don't want to give that impression.
Sebastian and Shay can't deny this powerful pull between the two of them, and they start to connect. This story is full of secrets and a lot of guilt between these two characters, especially Sebastian, whose life has been pretty tumultuous up to this point. Also, Shay has another set of priorities on her list, so she cannot get mixed up with Sebastian.
So this entire book uncovers each other's secrets and teaches how to be comfortable and let each other in when they've been locked down for so long. If you love romance in Savannah, Georgia, you must read it. Avoid hardcover because its font and color are poor, but the paperback quality is good.
Author: A.L. Jackson
Publisher: A.L. Jackson Books Inc.
Average Customer Review: (4.5 out of 5, on Amazon)
Tropes: Romance, Musicians, Dark, Angsty, Super-rich-hero
Number Of Pages: 302
Available: Audiobook | Paperback | Mass Market Paperback | Kindle
---
Read more similar books:
5 Nature Books Like Braiding Sweetgrass
5 Historical Adventure Books Like National Treasure
5 Nature Science Books Like Braiding Sweetgrass