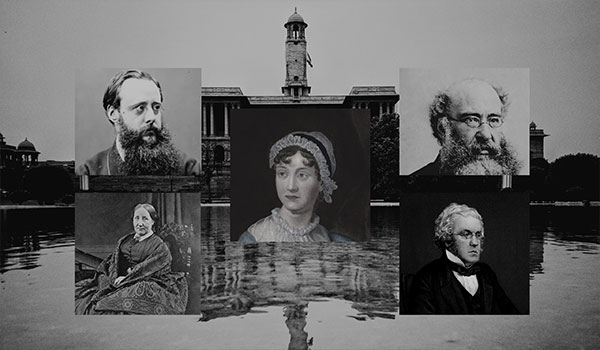 Jane Austen is one of the most famous authors in English literature, especially romantic ones. Her formal education was very little, but that was common for this Era. She was mostly taught at home how to read and write. The earliest writings we have from her come from when she was 12 years old. When she was an older teenager, she started writing the first drafts of the books we know today, including Pride and Prejudice and Sense and Sensibility.
"Pride and Prejudice" is the story of Darcy, Elizabeth, and Lady Catherine de Bourgh, trying to break them up. Next is Mansfield Park, the story of poor Fanny Price being brought up by her rich relatives, and all the drama ensues. Then we have Emma, the story of a rich young lady trying to match-make people. Then her final two books published after her death were Persuasion, the story of Anne Elliot and her love from her youth.
Authors like Jane Austen represent the English upper classes' social customs, behavior, and relationships. You can discover irony, wit, satirical tone, and themes of love, marriage, class, and societal expectations throughout the authors. I have a list of those authors/writers with their works. Stay with me to know about them.
7 Authors Like Jane Austen (Inspired by Jane Austen)
Undoubtedly, reading Jane Austen's books is worthwhile and life-changing. Jane Austen is a popular/inspirational author and influencer for several reasons :
Insightful commentary on society: Her novels provide social and moral values, making them relevant to contemporary audiences.
Enduring themes: Austen's novels are about love, marriage, class, and societal expectations, which are still relevant today.
Timeless writing style: Austen's writing style bridges human nature and relationships, making it enjoyable to read.
Strong female lead characters: Her novels often feature strong females who challenge societal norms and expectations.
Adaptability: Many of Austen's novels have been adapted into movies, television series, and plays.
After reading her books, I build my reading habit on literature. I read many classic books and found some similar authors who have cross-connection with Jane Austen through the storytelling, theme, vibe, and characterization. So I made a list, and if you like Jane Austen, you should also read their books. Let's begin!
1. Wilkie Collins
Wilkie Collins was a Victorian author and playwright born in London on January 8, 1824. Also, he was a close friend and mentored by Charles Dickens. Wilkie was a famous writer for his sensational and suspenseful stories. Some of his most readable books are "The Woman in White" (1859), "No Name" (1862), and "The Moonstone" (1868). He died on September 23, 1889, in London.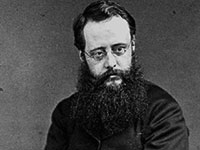 I've read several of his works in the past and loved them. His first novel, "The Moonstone," is generally considered the first mystery or detective novel written in English. It's a theft of a priceless Indian jewel from an English country estate in the mid-19th century. Wilkie also wrote "The Woman in White", a ghost story about two sisters who have fallen in hard times. There's a ghostly woman in white who haunts the place where they live.
Then another book he wrote is "No Name", a fascinating book that was a commentary on legitimacy in British society when he lived. I also read "Armadale", a fascinating book that takes a while to get through. It was about a female anti-hero named Lydia Armadale and all of her exploits for the time to have a woman who, instead of being portrayed as a motherly feminine. It would be enjoyable if you loved the Victorian era and Jane Austen.
A list of Wilkie Collins's books in order of publication date:
Antonina/the Fall of Rome.
Rambles Beyond Railways (1851).
Tahiti as It Was (1853).
The Dead Secret (1857).
The Woman in White (1860).
No Name (1862).
Armadale (1866).
The Moonstone (1868).
Man and Wife (1870).
The New Magdalen (1873).
Poor Miss Finch (1872).
The Law and the Lady (1875).
Jezebel's Daughter (1880).
Heart and Science (1883).
Blind Love (1890).
Checkout: Wilkie Collins Books List
2. Anthony Trollope
Anthony Trollope was also a Victorian author and a contemporary of Dickens. He was born in London on April 24, 1815, and died on December 6, 1882. Anthony was a prolific writer, and I've read two of his works. One is "The Way We Live Now", which is set in London. Another one is "The Victorian era", a commentary on society at that time and a contrast between social climbing. There's also an excellent film series that was made based on the book that I loved as well.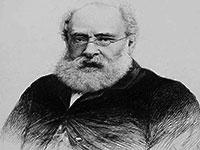 The other book I've read is "The Eustace Diamonds", which is about the inheritance of a diamond necklace and a family, and the saga around that. It's an engaging, well-written, and enjoyable book as well. Trollope is considered the most successful writer of the Victorian era, having written 47 novels in 35 years. Readers love Trollope's book for his sharp observations of social norms, the political issues of his day, and his memorable characters. Both Jane Austen and Anthony Trollope have similar observations and opinions, which is fantastic.
More popular books of Anthony Trollope:
The Macdermots of Ballycloran (1847).
The Kellys and the O'Kellys (1848).
La Vendée (1850).
The Three Clerks (1858).
The Warden (1855).
Barchester Towers (1857).
Doctor Thorne (1858).
Framley Parsonage (1861).
Orley Farm (1862).
The Small House at Allington (1864).
Can You Forgive Her? (1864).
Ralph the Heir (1871).
Phineas Finn (1869).
The Eustace Diamonds (1873).
The Prime Minister (1875).
The Way We Live Now (1875).
The American Senator (1877).
The Duke's Children (1880).
An Eye for an Eye (1879).
John Caldigate (1879).
Checkout: Anthony Trollope Books List
3. Elizabeth Gaskell
Elizabeth Gaskell lived in the 19th century and wrote a couple of books I enjoyed. One was "North and South", referring to England's north and the south. The story is about a young woman named Margaret who grows up in the south, lives in a small village, and her father is a clergyman. Due to some circumstances, their family has to move to the north.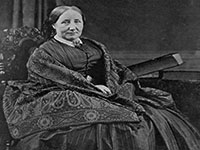 That's very industrial and developed, forcing her to grow up and see things from a different point of view. I love Elizabeth Gaskell's writing style, character development, and the way she develops the plot. Then I also read her book, "Wives and Daughters", which is an unfinished manuscript, because she died before it could be finished. So the very last piece is unfinished, but almost the entire book was completed and is still an enjoyable read.
If you watch the film adaptation, it has a romantic ending of how the book could have ended. I liked watching the series after I had read the book because it gave some closure. Like Jane Austen, Gaskell's books explore social and political issues, including the effects of industrialization, class, and gender on Victorian society. Her most famous books are: "Mary Barton" (1848), "Cranford" (1853), and "North and South" (1855). All of her books feature deep insight into the complexities of human relationships, realism, and compassion. I highly recommend looking into Elizabeth Gaskell.
Elizabeth Gaskell's books by publishing date:
Mary Barton (1848).
Cranford (1853).
Ruth (1853).
North and South (1855).
Sylvia's Lovers (1863).
Wives and Daughters (1866).
Cousin Phillis (1864).
Checkout: Elizabeth Gaskell Books List
4. The Bronte Sisters – Emily and Anne
Fourth on my list is Emily and Anne Bronte. The reason I have them on there is that a lot of people have read Charlotte Bronte. I have read Jane Eyre, one of the best-known works in the English language. But only a few have explored the work of Emily and Anne. Emily wrote "Wuthering Heights", another masterpiece, and Anne wrote "The Tenant of Wildfell Hall" and "Agnes Grey".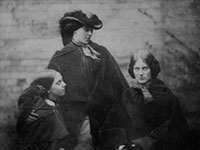 "Wuthering Heights" is a beautiful gothic, tragic love story on the English moors. Also, "The Tenant of Wildfell Hall" is about a woman who escapes a difficult, abusive relationship and tries to start a new life with her son. It was one of those books I couldn't put down, and I had to know what had happened to them.
Then "Agnes Grey" is somewhat similar to Jane Eyre, and it's about a governess's life in the mid-Victorian era and the trials and tribulations she goes through. I recommend picking up any of these books and making sure not to read the best-known works of the Bronte sisters, but Jane Austen inspires their other novels.
Checkout: The Bronte Sisters Boxed Set
5. William Makepeace Thackeray
Fifth on my list is William Makepeace Thackeray, born in 1811 in Calcutta, India, and died in 1863 in London. His satirical works, particularly "Vanity Fair," is considered a masterpiece of English literature. I've only read one of his works, Vanity Fair, but I had to put it on this list. It's such a well-written and exciting book.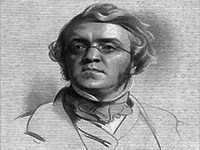 The characters were well developed, and Becky Sharp is one of the most compelling characters ever written in any novel in the English language. She has this conniving personality that everything in life is about her and seeking her advantage. The story takes place against the backdrop of the Napoleonic wars. Becky and her friend Amelia are in Brussels, and their husbands are in the military. Then it deals with them later in life and everything that happens to them after that.
Thackeray's most readable books are: "The Luck of Barry Lyndon," "The Book of Snobs," and "The Rose and the Ring." All the books will remind you of Jane Austen's writing style.
6. E.M. Forster
E.M. Forster lived a little later than some of the other authors I've been discussing. He was born in 1879 and lived until 1970. Many of his works are set in the Edwardian period in British society. He wrote one of my favorite books of all time, A Room with a View, about a young girl in the Victorian or Edwardian era. She goes on a trip to Florence, Italy, with her much older cousin.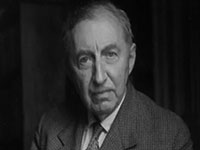 Forster also wrote Howards End, another one of my favorite books of all time. It takes place in Edwardian London and deals with three different families. The Eagles, the Basques, and another upper-class family, the Wilcox. All the characters are very symbolic of what they represent in society at that time, how they interact, and what happened to them. It's a very moving, compelling story and easy to read.
Forster's books are shorter than some of the first ones on this list. If you want something easier to pick up and get through, I highly recommend him after Jane Austen.
A list of E.M. Forster's books by publishing date:
Where Angels Fear to Tread (1905).
The Longest Journey (1907).
A Room with a View (1908).
Howards End (1910).
A Passage to India (1924).
Checkout: E.M. Forster Books List
7. Nancy Mitford
Nancy Mitford was a classic English author and journalist, born in 1904 in England and died in 1973 in France. Her books are set in the twenties and thirties in British society as well, and it has the wittiest, clever characters.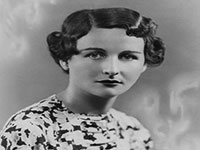 The first book of hers that I read is "The Pursuit of Love," and then I also read "Love in a Cold Climate". Those are books number one and two in a series, but you don't have to read them in any particular order. You can pick up whichever one appeals to you, but I found these books to be endearing. The way that the characters interact and the course that they have are funny.
Highland Fling (1931).
Christmas Pudding (1932).
Wigs on the Green (1935).
Pigeon Pie (1940).
The Pursuit of Love (1945).
Love in a Cold Climate (1949).
The Blessing (1951).
Don't Tell Alfred (1960).
Frederick the Great (1970).
Checkout: Nancy Mitford Books List
5 Books To Read If You Love Jane Austen
Here are more authors who Jane Austen inspires. Some of them retell the story of Pride and Prejudice. Let's talk!
1. Death Comes to Pemberley by P.D. James
James uses Austen's existing plotlines and characters to create an elegant, clever mystery that both thrilled and delighted me. It is the eve of the family's annual ball, and Darcy and Elizabeth, now married for six years, are looking forward to welcoming their guests. But all order is disrupted when Lydia Wickham, Elizabeth's younger sister, arrives unannounced and declares that her husband has been murdered. James is an excellent writer, though Austen's characters are different. It's soundly judged, full of class and respect for the original.
2. Longbourn by Joe Baker
Longbourn stands out not only as a Jane Austen spin-off but as a brilliant novel in its own right. The writing is fantastic, and the story is utterly fascinating. Its focal character is Sarah, the tirelessly worked first housemaid to the Bennetts of Longman.
I loved the view Sarah gives us of domestic life and Bennetts. Her mistresses and master appear disconnected, ignorant, and alien compared to how we see them when they are front and center of the story in Austen's "Pride and Prejudice". It's clever and well-executed, full of drudgery, mystery, and excitement. I can't wait for the film adaptation to be released.
3. Miss Austin by Jill Hornby
Miss Austin is based on the mystery of Jane Austen's destroyed letters. It gives a voice to Cassandra Austen, Jane's older and much-beloved sister. Her story is a tragic one, engaged from a young age to a man that she would never marry. While serving as a chaplain in the Caribbean, Tom Fowle, her fiancee, contracted yellow fever and died. Both Jane and Cassandra remained single and relied on each other as their closest confidants, friends, and lovers.
Miss Austin explores their relationship by imagining loss, letters, and conversations. It's beautifully done, extremely heartwarming, and incredibly successful in allowing us to understand the frighteningly precarious position of women, especially unmarried women, in Georgian England.
4. Charlotte by Helen Moffett
This novel gives a voice to Elizabeth Bennet's closest friend, Charlotte Lucas. I loved the idea and thoroughly enjoyed parts of it. However, it did fall short of my expectations. A quote from the Sunday Times on the back cover describes the novel as racy, which was a red flag for me.
The writing, though Charming, was a little flowery in places, and I found the plot unrewarding. It didn't offer a great deal in terms of suspense, and the more I read. It's a pleasant, calming read with many beautiful passages full of warmth and passion.
5. The Other Bennet Sister by Janice Hadlow
In this debut novel, Hadlow does a great job of shifting our attention onto the most overlooked of all, the Bennet sister's unattractive middle child. Like Baker's and Hornby's, Mary Hadley's idea affords exciting results. We immediately sympathize with the once-considered ridiculous character and can think more closely about how the actions of her neglectful.
Those are my best classic authors like Jane Austen. Tell me about your favorite one. Please message me in the comments below or on my Twitter if you have anything to say.
Learn more: Jane Austen Books In Order With Details